Support NRA American Hunter
DONATE
Hunting shows are the next best thing to hunting. When we're lucky enough to attend a convention or expo, we want to maximize our time. There is so much to see and do, it can be overwhelming. Plenty of discoveries can be made simply by wandering the aisles at a leisurely pace, or at the opposite end of the spectrum, hurriedly rushing through so you see everything once, but often never going back to spend more time at your favorites as you had originally intended. The solution may be in the palm of your hand—literally. When you're at a hunting show, whether you own an iPhone or an android, you're in luck because, as the saying goes, there's an app for that.


Let's say you're going to the NRA Great American Outdoor Show (GAOS), which runs through Sun., Feb. 9 at the Pennsylvania Farm Show Complex in Harrisburg, Pa. Download the free 2020 GAOS app either in the App Store for iPhone users or through Google Play for android fans. You will find the Home page to be a clean, visually appealing menu of pictures. You can search the "Exhibitors," for example, alphabetically or by product type or service offered. Then you can mark it as a favorite and map it. Let's say someone you want to talk to about planning your Western elk hunt is talking with another customer when you arrive at the booth. Schedule a time to talk with that person and mark it at the calendar icon for that exhibitor. The app will ask your permission to access your calendar and from there you can set a reminder alarm. There's also a place to make note of questions in advance of the meeting or take notes during your talk. When you're done, check off that vendor as having been visited.

The "Floorplan," of course, helps you find those exhibitors you want to check in with, but it's also especially handy at GAOS where there are nine different halls and a map is required for each of them.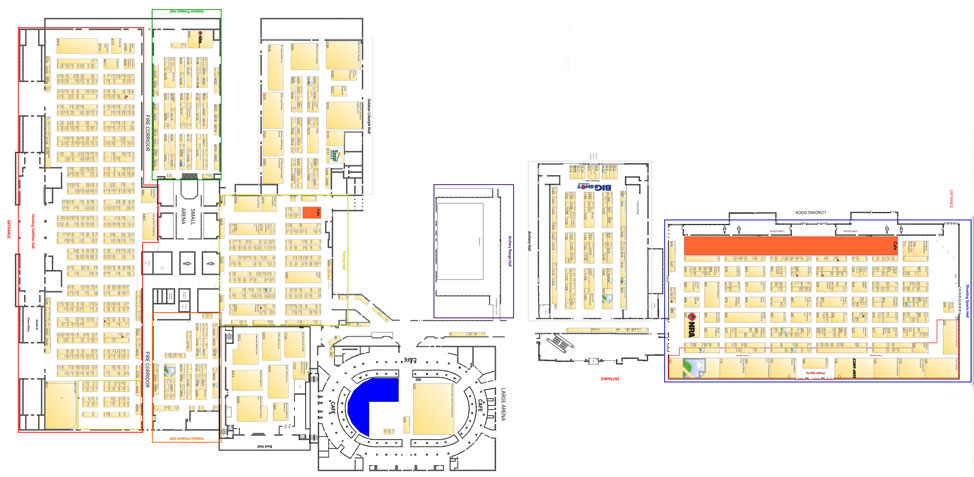 You can find seminars either by the expert's name or by the topic. Mark it as a favorite and schedule it so it's added to your calendar. Set your phone to remind you, say, 20 minutes prior that the "Hunting the Rut" seminar will be starting soon in the Small Arena. You locate yourself on the map with a tap of your finger and then make your way to hear Mike Stroff discuss the different phases of the whitetail rut. Again, there's a place for notetaking either before, during or after the seminar. And, of course, the app explains the topic of the seminar in detail and includes a full bio of the speaker.
Are you an influencer? The GAOS app makes it easy to post to Facebook or Tweet about the show on Twitter. Don't forget to hashtag #GAOS2020.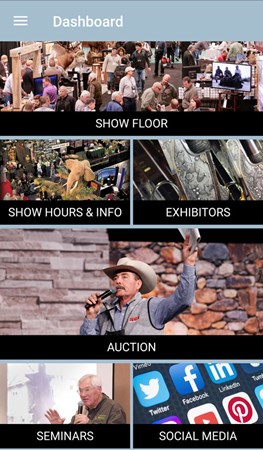 But wait, it gets even better. The SCI (Safari Club International) Annual Convention runs Feb. 5-8 at the Reno Sparks Convention Center in Reno, Nev., and its app can help you both at the show and even if you can't make it in person. If you balked at downloading this app last year, don't hesitate this year because now it too is free. Similar to the GAOS app, the SCI Convention app offers a map, show hours and information, an exhibitor list searchable by name or product or service category, seminar listings and entertainment events. But you can even register through the app to bid on daily live auctions. For instance, there are 70 lots in one of Wednesday's auctions and 26 in another. Tap on an auction and you'll be brought a list of the items in the lot. Tap on the item for a full description. You can see the current bid, and then log in to place your bid. If you're not ready to bid, you can view the fees and taxes or bookmark the item, but don't wait too long because there's a countdown clock to the live online auction.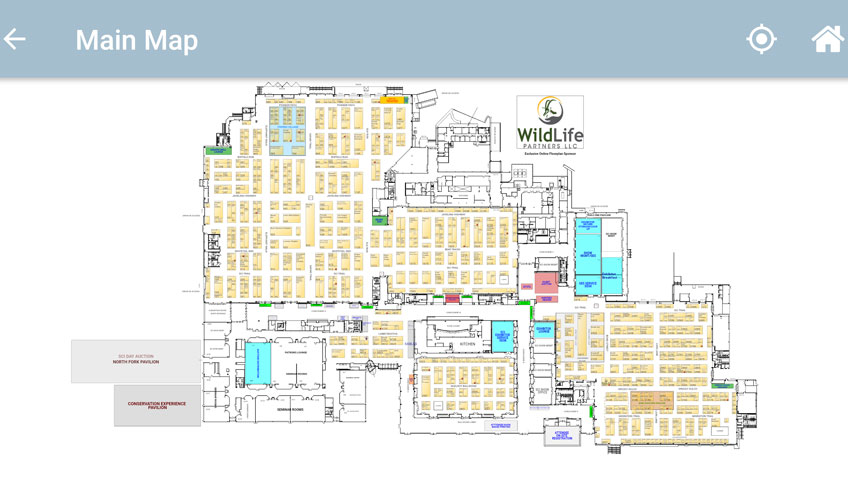 And SCI fills out its social media section with both its tags and hashtags for Twitter, Instagram, Facebook, LinkedIn and YouTube. You can sign in to each social media app in advance so when you're at the show, you only have to tap the tag or hashtag to add it to your message.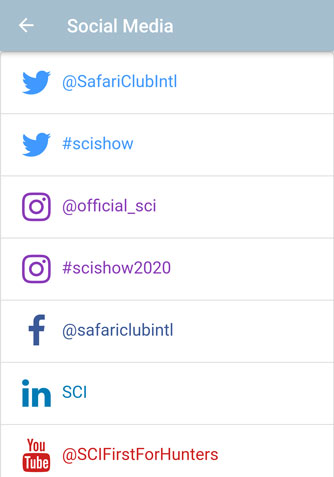 Clearly, these hunting show apps make it easy to see and do what you want without missing anything. This leaves extra time to just cruise the aisles and discover something new, like that eyeglass and optic filler/cleaner I got at last year's GAOS. That stuff really works and it wasn't on my list of places to visit. What a great find. May your hunting show adventures be just as rewarding.