by
posted on June 2, 2009
Support NRA American Hunter
DONATE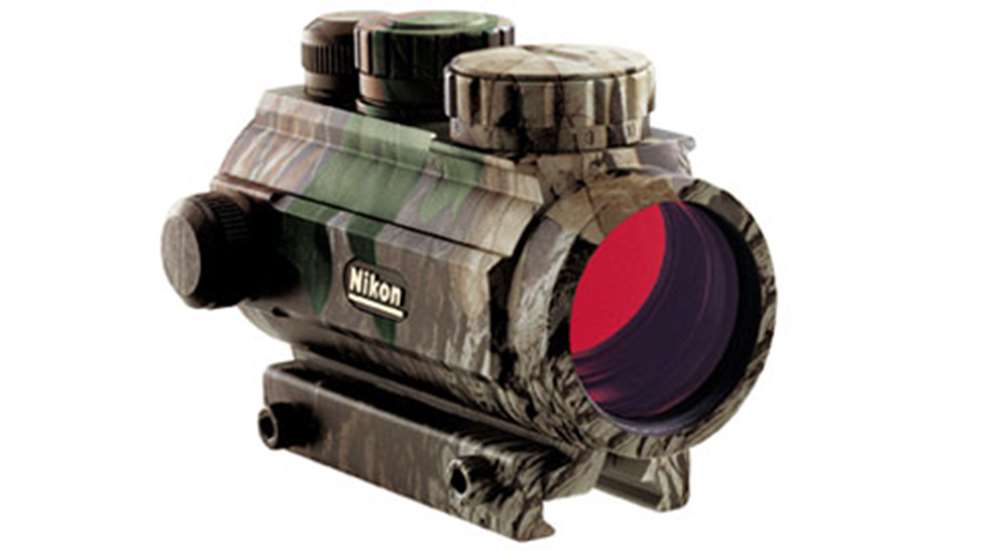 I have seen the light when it comes to using optical sights on turkey guns, and that light is a luminous red dot.
For years I nixed the idea of mounting a scope or red dot on my "tom-inator." Rifle-type open sights proved perfectly functional for the short-range sport, so why bother with added weight and complication?

Well, the nature of turkey hunting hasn't changed, but a couple other things did. My eyes. As we all learn, upon hitting the dark side of 50, shooting open sights is no longer as intuitive as it once was. That's especially true in low light, and as more states go to all-day turkey hunting, chances are good we'll encounter gobblers heading to roost at dusk.
But it was not an evening hunt that finally sold me on red-dot sights. The pre-dawn, mountaintop fog was so heavy that hunting any other kind of game might've been pointless. Turkey hunters, fortunately, rely as much on their ears as their eyes, so when a gobbler cut loose, not even that prodigious gloom could obscure the fiendish grin of Jim Crumley, the inventor of Trebark camo, who had offered to escort me to a turkey stronghold deep in the Virginia Blue Ridge.
We set up on a rocky outcrop, and I estimated visibility at no more than 25 yards. Soon a turkey came ghosting through the fog, but it was the stooped form of a hen. She walked to 10 yards, then jumped, and the sounds of her wings triggered a gobble.
Another turkey appeared, but only as a grainy silhouette tipped forward in a feeding posture. The bird lined directly toward us, and while close enough, I couldn't tell if it was a gobbler or a hen. I was afraid it would spook before I could make that determination, but then Crumley clucked and the incomer straightened and gobbled.

I fingered the trigger and planted the glowing red dot of the Nikon Monarch VSD at the base of the ghostly gobbler's neck. With the turkey closing in it was time to shoot now. But I was locked up. It gobbled, so it had to be ... but I had never shot a spring bird without first positively identifying its beard. This was going to be tight. At this range my pattern would be no bigger than a fist.

The bird saw something fishy and it turned. There was the beard. Boom! There was a flopping turkey and I ran to it. Yes, there was plenty of beard.
I would not have killed that turkey without a precise aiming point that was highly visible in the sparse gray light. I doubt I could have made that shot with my old open sights.

No matter how much or how little light you have to work with, the compact Nikon Monarch Red Dot (3 1/2 inches long; 6 3/4 ounces) makes getting a bead on game fast and certain. The VSD (Varible Size Dot) model allows the shooter's choice of 2-, 4-, 6- or 8-MOA dots and it boasts an 11-position rheostat to vary reticle brightness. A long-life lithium battery (provided) powers the unit, which Nikon states is waterproof and fogproof. As is the case with all premium Nikon optics, fully multi-coated lenses transmit bright, sharp, true-color images.
The sight came with hardware that clamped directly onto the Weaver rail of my shotgun mount, and because its eye relief is unlimited, it can be mounted in a forward position where it's less likely to whack the shooter during recoil. Finished in Realtree Hardwoods Green, it looks as good as it works in the turkey woods.
Type: internal red dot scope
Magnification: 1x
Objective Lens Diameter: 30mm
Eye Relief: unlimited
Exit Pupil: 30mm
Field of View @ 100 yards: 47.2'
Coatings: multi-coated
Dimensions: length-3.6"; weight-6.7 ozs.
Finish: RealTree Hardwoods Green, matte, silver
MSRP: $279-$289