Support NRA American Hunter
DONATE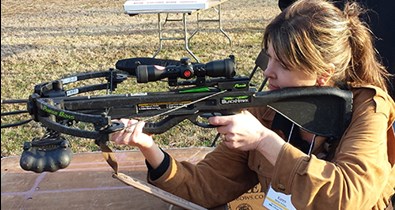 My friend Ron in New York is struggling with a serious shoulder injury and thought he'd be sitting out the state's 2014 archery deer season--until last week. When he called on April Fools' Day, he said it was no hoax that the state's 2014-2015 budget, which was signed into law on March 31, provided for the use of crossbows.
Beginning in 2014, crossbows will be permitted for hunting small game, turkeys and any big game during firearm season, as well as during the last 14 days of the Southern Zone's and the last 10 days of the Northern Zone's early archery seasons. (Suffolk and Westchester Counties are the only areas that will be excluded from the new allowances.) The provisions, which for years had been supported by groups such as the New York Legislative Sportsmen's Caucus and New York Crossbow Coalition, are expected to increase hunting-license revenue and aid wildlife management while making sure more hunters can spend time afield this fall.
Though I'm a compound bowhunter, I certainly enjoy shooting crossbows. I also appreciate opportunities that encourage more people to get into our sport—or stay in it when they find they are no longer physically able to draw their bows.