Support NRA American Hunter
DONATE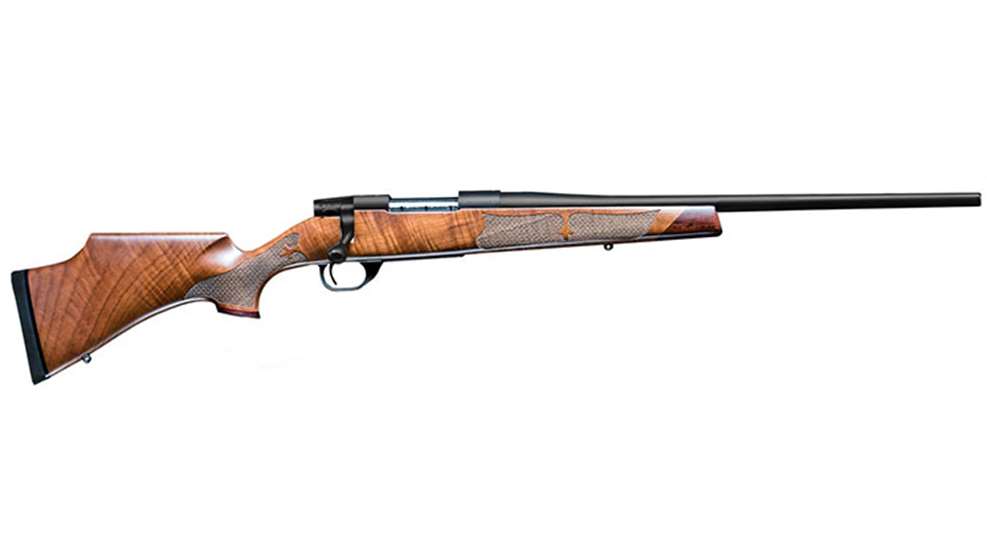 At SHOT Show 2016, Weatherby premiered its new Vanguard Camilla, a rifle designed exclusively with the huntress in mind. The company's mission, from the start, was to craft a rifle that was designed from the ground up for women, by women—and not to just make a smaller, pinker version of a standard Vanguard. The result is the Camilla, which is now shipping to stores around the country.
The most unique aspect of the rifle is the stock, developed to fit the widest variety of women. The butt features a negative angle, reduced heel-to-toe dimension, and the toe angled away from the body to better fit the female's anatomy. The 13" length of pull reduces overall length and weight, creating a compact, balanced and fast-handling rifle. The pistol grip has a trigger finger groove, right side palm swell, slim radius, and short grip-to-trigger reach for consistent trigger contact and increased control. The short, slim forearm also adds to the balanced feel. 
Initially, the Camilla will be chambered in .223 Rem., .243 Win. and .308 Win. A 7mm-08 Rem. variant will be available in August 2016. The retail price on all models is $849.
Now that the rifle is available, Weatherby is offering early-adopters a deal. The first 100 Camilla purchasers to register their rifle after receiving it will be gifted a Leupold Optics VX-2 3-9x40mm riflescope.
The name, by the way, has roots.
"Naming the rifle was just as unique as the design and development process," says Women of Weatherby's, Brenda Weatherby. "We conducted an on-line contest and the #1 name was 'Camilla', the wife of our founder, Roy Weatherby. We couldn't have come up with a better way to honor the First Lady of Weatherby."
For more information, go to Weatherby.com.