Support NRA American Hunter
DONATE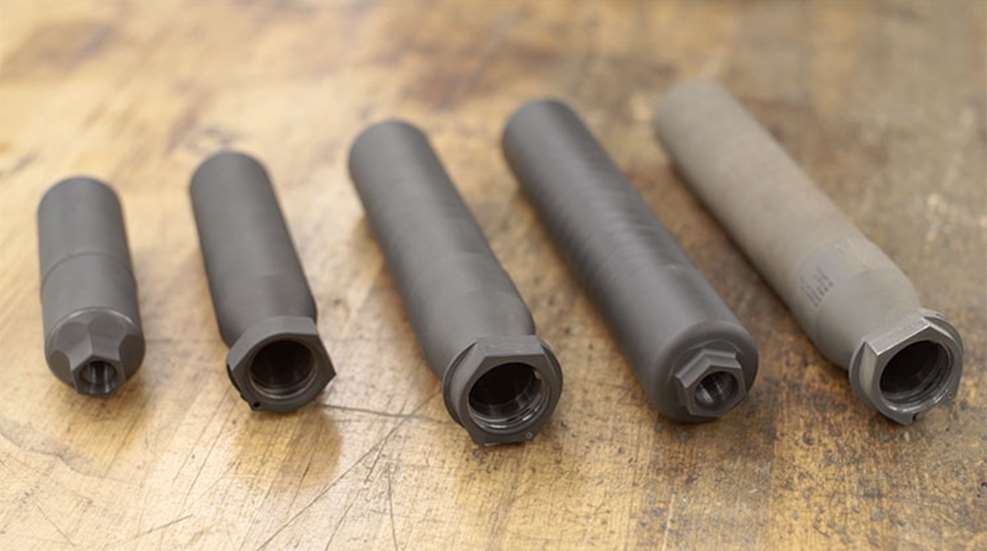 I've mentioned before that we often receive industry visitors at NRA HQ. The most recent company to swing by was SIG Sauer, giving the assembled staff of NRA Publications the chance to get an inside look at what are bound to be some of fall 2015's hottest new products. It's no secret that SIG has been greatly expanding its reach in recent years, and we saw the fruits of that labor last week. I've highlighted a few of the company's new hunting-friendly products in the text below.
P220 in 10mm
We may as well start with a firearm. SIG has announced that its classic P220 single-stack will now be chambered in 10mm Auto. The upgrade will deliver increased energy, longer-range capability and everything else a handgun hunter could ask for. It's those requests, actually, that spurred the new release.
"A 10mm version of the legendary P220 is at the top of the list of 'most requested products' from fans of our products," said Jeff Creamer, Executive Director and General Merchandise Manager for SIG SAUER, Inc. "We heard the demand, and created a P220 that will make full use of the cartridge's potential."
Four different models of 10mm P220 will be offered, each featuring a 5˝ barrel.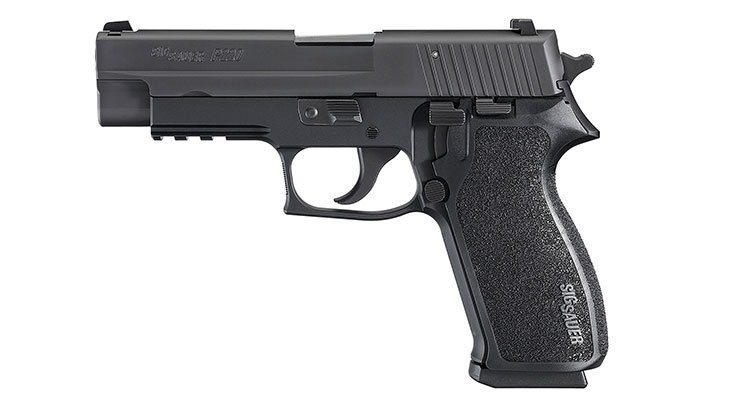 10mm Ammo
If you make the gun, you might as well make the ammo, right? That's what SIG's doing, with the introduction of two new 10mm offerings—a 180 grain 10mm Elite Performance V-Crown Jacketed Hollow Point (JHP) and a 180 grain Elite Performance Full Metal Jacket (FMJ) premium target load. The 10mm caliber with the company's V-Crown bullet should make for an ideal handgun hunting load, particularly if you intend to use it hand-in-hand with the P220.
SIG has other ammunition options that hunters should keep an eye on—like it's .300 Blackout—but the 10mm offering should be a hot topic.
SIG Sauer Electro-Optics
We covered the launch of the SIG Sauer Electro-Optic line at SHOT Show, but last week was the first opportunity that many of our editors had to see the new products up close. Though much of the line is of a tactical nature, there are a few hunting-specific products to take note of, particularly the new Whiskey riflescope. The hunt-ready Whiskey line have been designed with features that hunters will have a hard time saying no to—like low dispersion glass, a rugged chassis, capped windage and elevation turrets. Whiskeys are second focal plane reticle design, meant to get better performance at long ranges. Like the rest of the line, they include a free SIG ballistic turret, which can be laser-engraved to the user's ballistics.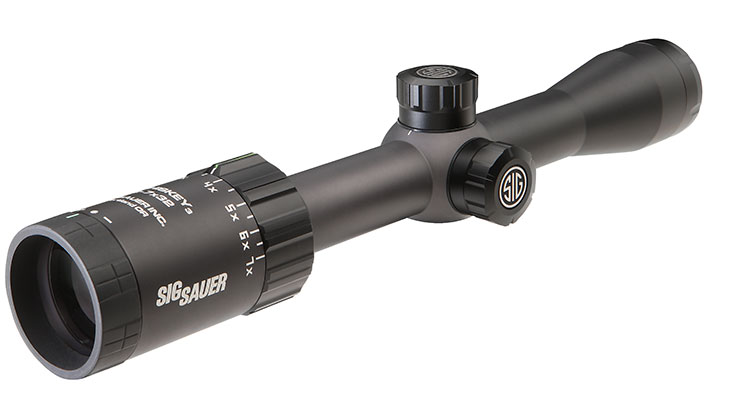 SIG Silencers
SIG made strides with its line of silencers (yes, silencers—the company prefers the traditional terms, rather than "suppressor") earlier this year, and had quite a few of them on hand during last week's visit. They company offers solutions for rimfire, centerfire pistols and centerfire rifles up to .338 Lapua Magnum. SIG Silencers feature innovations like tubeless rifle silencers to maximize volume and reduce weight, Taper-Lok fast-attach mounting systems that minimize point-of-impact shift, and machined wrench flats to facilitate proper torque and ease of removal.
If you're looking to add a suppressor (sorry, silencer) to your collection this year, SIG's a good place to start.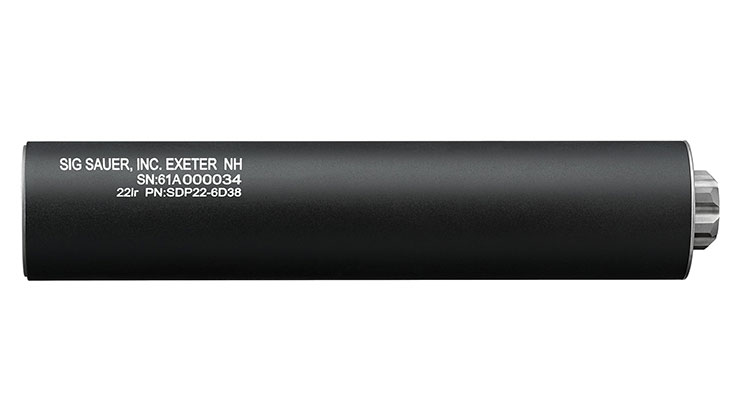 As ever, for more information, go to SIGSauer.com.