by
posted on July 25, 2022
Support NRA American Hunter
DONATE
Looking for a new blade? We've got you covered.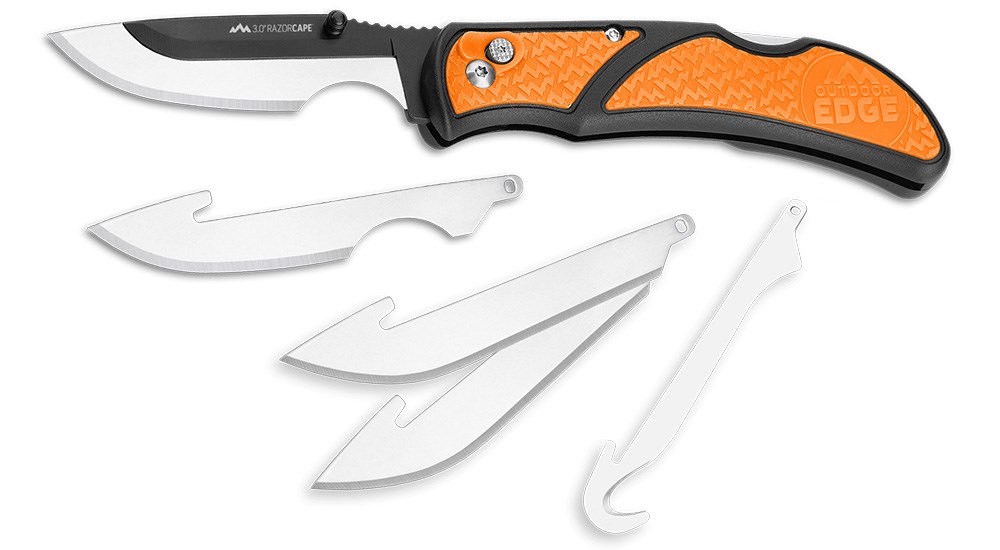 1. Outdoor Edge RazorCape
The replaceable blade RazorCape Knife from Outdoor Edge comes with the blades you need to completely take down game from the gutting start to a caping finish. The system includes a 3-inch gut hook, a 3-inch drop-point for dressing and quartering, and a 3-inch caping blade for the finer work of removing the hide. Outdoor Edge's RazorSafe push-button blade changing system is fast, easy and, most of all, safe. MSRP: $37.95;outdooredge.com.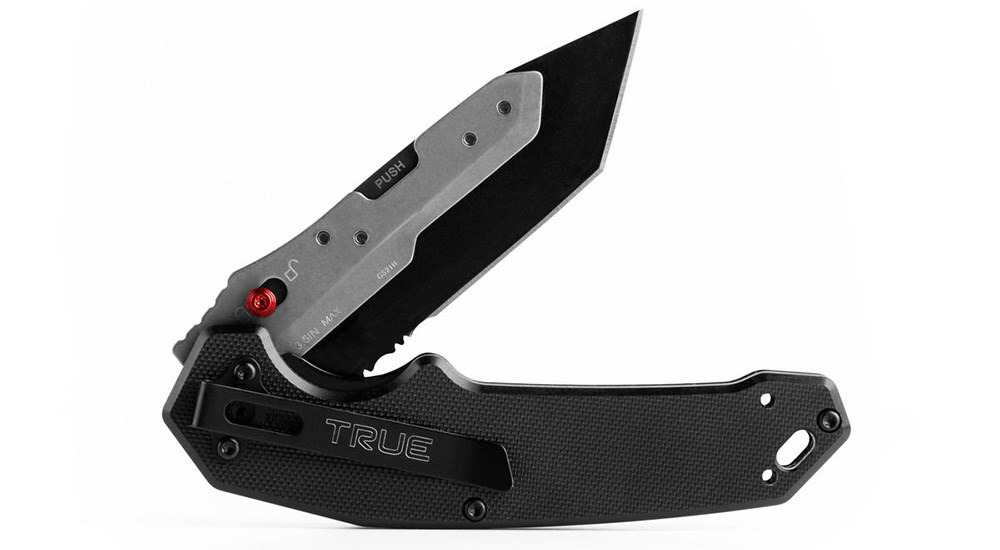 2. True Swift Edge
A truly versatile replaceable blade knife system, the Swift Edge folding knife starts with a solid G10 handle, complete with a removable and reversible pocket clip, and features both fast-flip and thumb-stud blade deployment. When the blade dulls or it's time to switch tasks, the Swift Edge design allows you to easily swap out blades for a fresh edge. The set comes with three blade types (drop point, saw and tanto), and a hard-sided blade case. MSRP: $49.99; true.acgbrands.com.

3. Buck 110 Hunter Sport
Your favorite folding Buck 110 Hunter Sport knife has been sporterized with a lightweight aluminum frame and ultra-durable Micarta handle. For added toughness, Buck has replaced the standard brass rivets in the handle with beefy Torx screws. A pocket clip provides an alternative to a belt sheath, and the added thumb stud makes opening the 110 Hunter Sport a one-handed operation. The 3¾-inch clip-point blade is made of heat-treated S30V steel. MSRP: $145.99; buckknives.com.
4. Benchmade Taggedout
Built for the backcountry, the 2.1-ounce, Taggedout lockback folder was designed to go the distance without adding undo weight to your load. Owning a 3½-inch, clip-point blade made of CPM-154 steel featuring Benchmade's super-sharp SelectEdge treatment, this blade was born to cut meat. Its highly visible hunter orange handle makes the Taggedout hard to lose, and the reversible pocket clip provides an option for both left- and right-side carry. MSRP: $190; benchmade.com.

5. Bear and Son Cutlery Farmhand
This classic folder is ideal for life's little chores and around-the-farm tasks. The Farmhand features a drop-point blade in your choice of 440 stainless steel or high-carbon stainless steel and is available in a 3⅝-inch package with a 3-inch blade, or a larger, 4⅝-inch model. Every Farmhand knife sports a strong aluminum handle and pocket-carry clip, and is built with Torx screws for easy cleaning. MSRP: $33.99–$38.99; bearandsoncutlery.com.