by
posted on May 17, 2021
Support NRA American Hunter
DONATE
Just when you thought hunting season was over, think again. Coyote season—if you don't happen to live somewhere it's open 365 days a year—is a great opportunity to test not only your patience, but experiment with a wide array of calls, decoys, lights and all sorts of other fun gear that is absolutely necessary; and hard-earned dollars must be spent on it to ensure success afield. (There fellas, show this to your significant other the next time your credit-card bill arrives in the mail!) Hunters young and old hit the great outdoors around the globe in pursuit of this cunning creature for many a reason, whether it be population control, protection of livestock or hunting tournaments. Regardless of why you choose to pick up the sport, there are several essential pieces of gear that can make your hunt not only successful, but one to be talked of for years to come.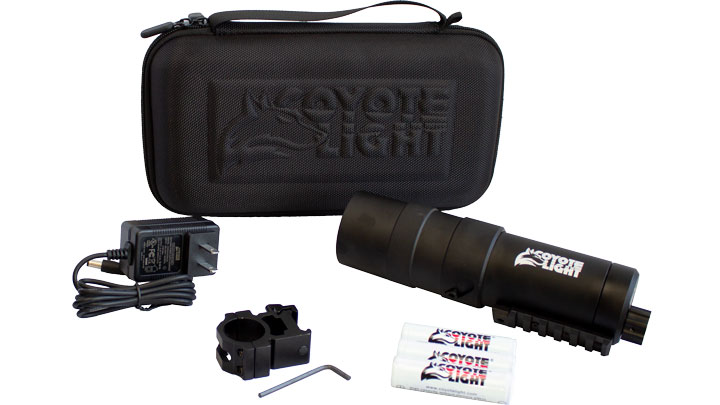 Lighting
Let there be light! You can't shoot what you can't see, plain and clear. Predator lights are offered in all shapes and sizes, as well as varying colors such as red, green, white and LED. You will also find these lights in varying configurations such as handheld, binocular-mounted and rifle-mounted. A great example is the HME Coyote Light, effective enough to spot 'yotes at distances over 800 yards, all while offering your choice of any of the aforementioned options. When choosing your light, pay special attention to the distance at which it can be used as well as how it is powered, such as via battery or USB charging port. The last thing you want is to catch a glint of reflection from the eyes of Mr. Wile E. Coyote then have your light go dark.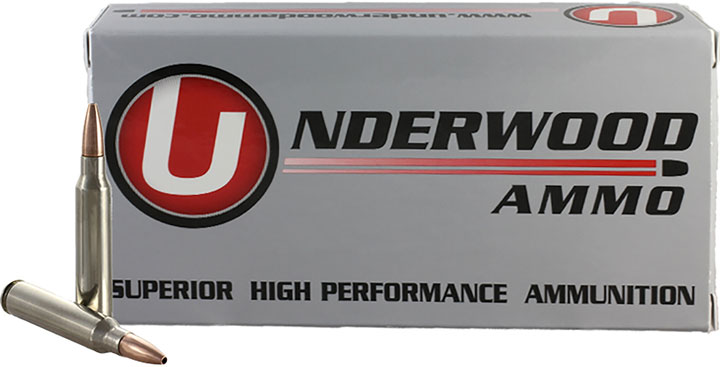 Ammunition
Regardless of your reasoning behind squeezing that trigger, all hunters have one goal in common, and that is to deliver a clean and humane dispatching of the intended target. When it comes to the ammunition you choose, the options are aplenty. Be sure to select one that is meant for the firearm you are taking afield and be certain you practice with that exact ammunition prior to the day (or night) of the hunt. For example, Underwood Ammo's 55-grain Controlled Chaos .223 Remington is a popular choice for its reliability and affordability. Quality and accuracy should be of utmost importance when dropping a 'yote, so choose wisely and know the limits and capabilities of both yourself and your rifle.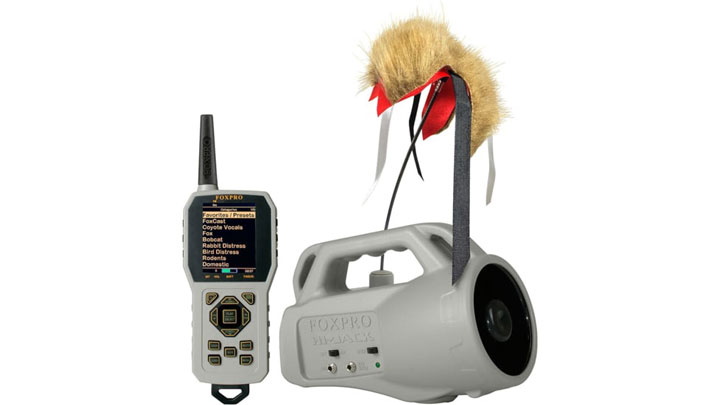 Game Call
Test your patience, ability to "speak coyote," trickery and more when it comes to using game calls while on the hunt. Using a game call to draw in your intended target is an art, and it's not easy. If you've never been coyote hunting before, the one fact you should be aware of is that they will know you are there before you hear that first "yip" or howl. It may not be Halloween, but it is up to you to call out with the sound of a wounded rabbit, the bleat of a young fawn or any number of other tempting sounds to draw the intended target within range. Thanks to the advancement of technology, all this can now be performed from the comfort of our hunting stool with Bluetooth technology and cellphones (where legal). There are even options out there—such as Lewistown, PA-based company FoxPro—that incorporate decoys into their digital game calls, as is the case with the FoxPro Hi-Jack.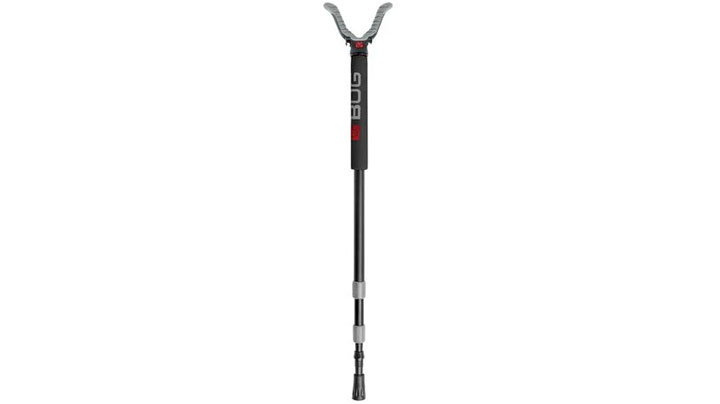 Shooting Sticks
There comes a time where you may find yourself needing to execute a shot "on the fly," and when time is of the essence, you don't want to be left searching around for a means to steady your rifle. Enter the shooting stick. A simple monopod, such as the Havoc Monopod from BOG, will work wonders as far as accuracy and confidence in delivering a clean and humane kill shot. Lightweight and portable, your shooting stick(s) should be like a third arm when it comes to your hunting regimen. On another note, it could also serve as a hiking stick should you find yourself on unsteady terrain.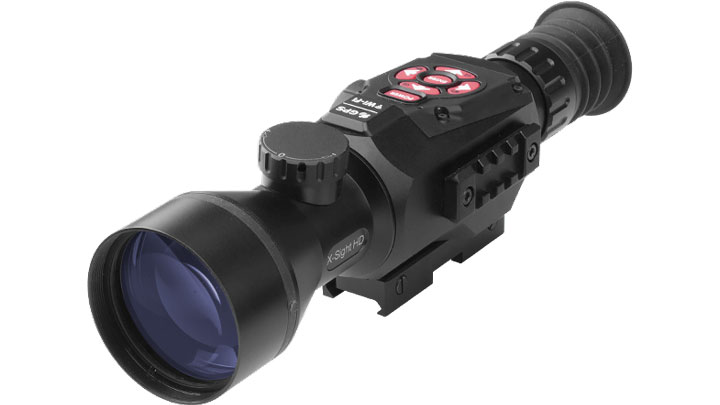 Optic
Your choice of glass will highly depend on the time of day in which you plan to hunt. Do you need something that can provide you clear imagery in complete darkness, or do you simply need an optic that will perform as needed in dawn/dusk? At times, you can have the best of both worlds, as is the case with the ATN X Sight II HD 5X-20X-85mm. Speaking of the ATN optic, if you're big into the latest and greatest technology, this optic will even record your hunts, although with video evidence you will no longer be able to spin a wild tale of the "monster" coyote you drew in with your countless calls of a wounded cottontail. Regardless of which optic you choose, be sure to ensure it holds zero, is repeatable and provides a clear image of your intended target.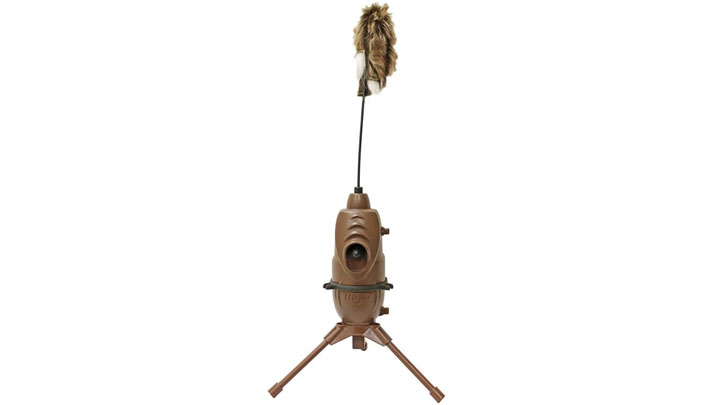 Decoy
You can call out the most convincing bleat or cry of your lifetime, yet dogs may not leave the treeline without a visual of the intended target. Say what you want, but coyotes are smarter than most give them credit for. There are a lot of options out there, so be sure to experiment and find out for yourself what "tasty treat" your local yotes favor. The Mojo Critter 2 decoy is just one example of the many decoys on the market today, and can prove to be a deadly combination when combined with a game call.
Coyote hunting is a whole new ballgame and has the potential to show you just how much you don't know. Of course, this is not a bad thing, as at times, it comes down to a battle of wits between you and the coyote. Can you create such a convincing call as to trick the yote into coming into both sight and range? Will you do your part to draw it out from the shadows and take a well-placed shot before it realizes what is happening? Coyote hunting is a "battle of the wits," and it is this challenge that draws hunters back year after year in never-ending pursuit.