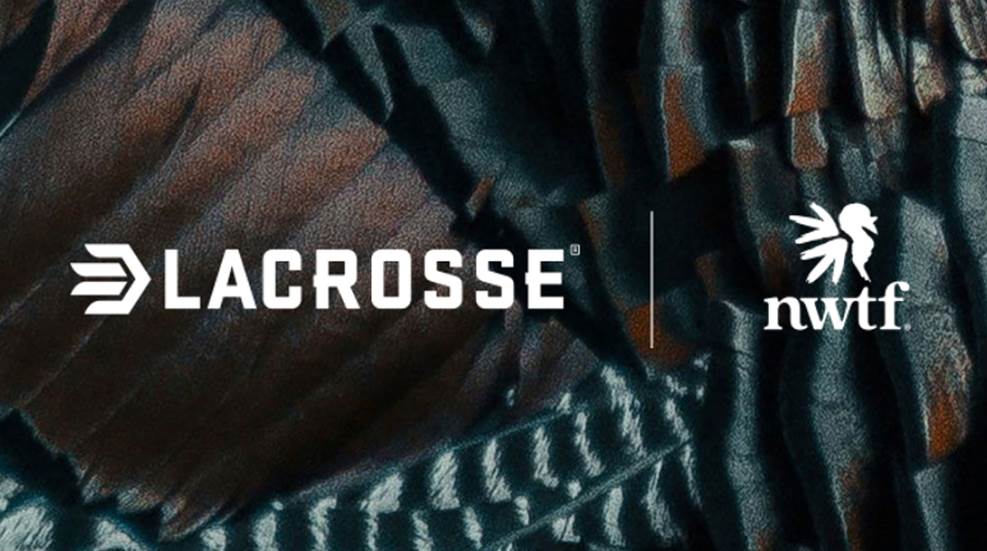 LaCrosse Footwear and Mossy Oak are proud to announce their partnership with the National Wild Turkey Federation (NWTF). The joint partnership results from the two companies coming together in the name of conservation to benefit the NWTF's Save The Habitat, Save The Hunt campaign.
In 1973, when the United States had only an estimated 1.3 million turkeys, the NWTF was founded. After decades of hard work from NWTF volunteers, the U.S.A population of wild turkeys stands at nearly seven-million birds today. Their work for the wild turkey is not finished. Over the next 10 years, the NWTF aims to protect four million acres of wildlife habitat across the United States. In addition, the NWTF is working to recruit upwards of 1.5 million new hunters, which will increase funding for wildlife conservation. Plus, it will help open access to 500,000 additional acres for hunting over the next decade.
The LaCrosse Venom, Venom II, and the Alpha Agility Snake Boots are designed for the turkey hunter. However, the wild turkeys were in mind with LaCrosse's new design. With the new partnership between Mossy Oak, LaCrosse, and the NWTF, a portion of every LaCrosse X NWTF collection purchase goes back to the NWTF to support its mission further-
Each boot features Mossy Oak Obsession, which is the official camouflage of the NWTF. It is also a pattern recognized as a symbol of Mossy Oak's continued passion for the wild turkey and the NWTF's conservation efforts. That passion is why Mossy Oak is proud to partner with a company like LaCrosse that shares the same passion and wants to give back to wild turkey conservation.
"Turkey hunters have been wearing LaCrosse boots to the spring woods for many years, and now there's an added bonus of supporting the conservation of the wild turkey," said Chris Paradise, chief sales officer for Mossy Oak. "It's encouraging to see these conservation partnerships growing, and they are necessary to truly save the hunt we deeply love. We're honored to join LaCrosse and the NWTF for these efforts in wild turkey conservation."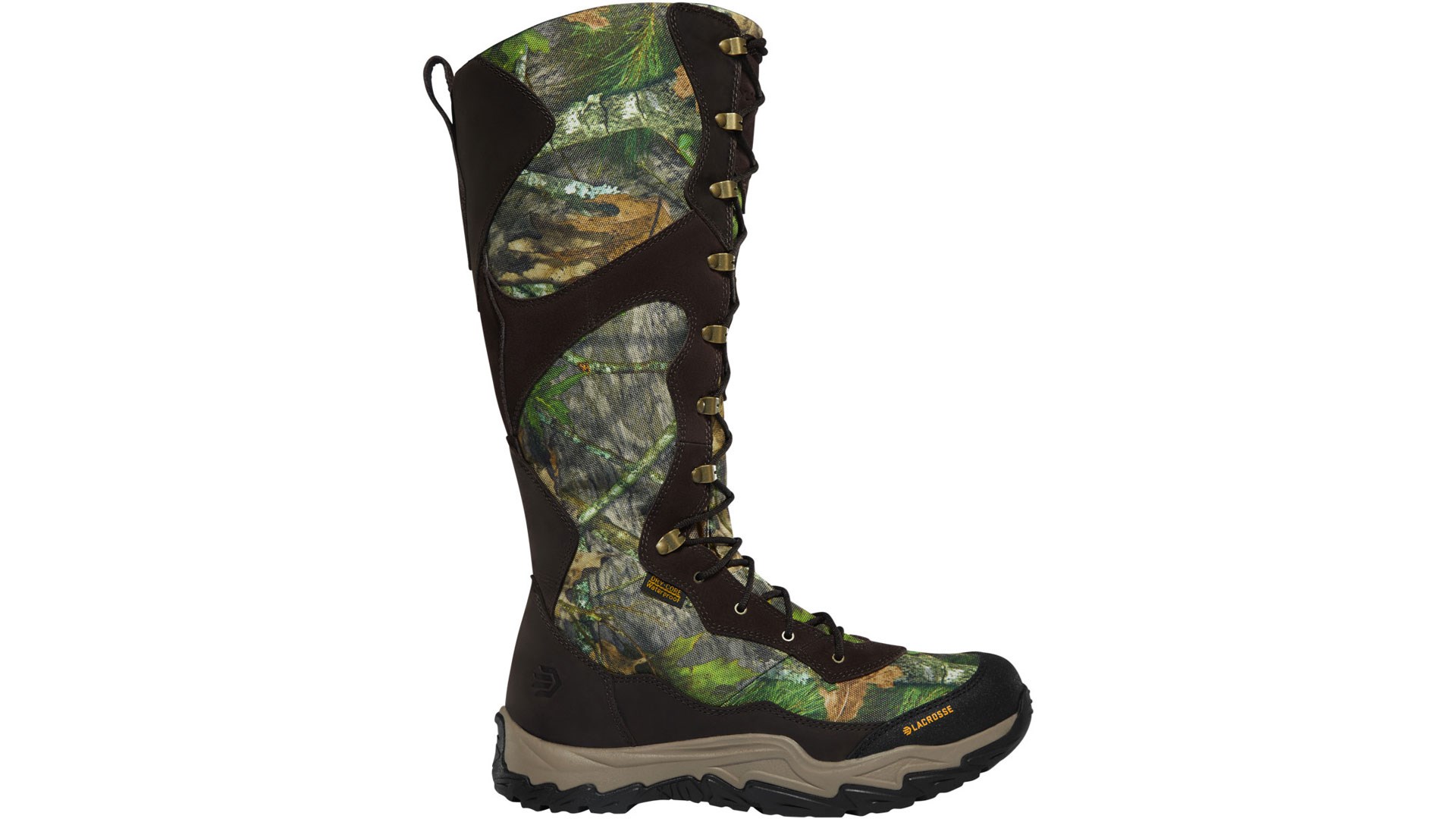 Venom II
The Venom II features a Dry-Core waterproof lining to stay dry wherever the hunt may take you. The ultra-flexible snake guard liner allows quick yet comfortable movements, even in familiar places where venomous snakes live. The Lacrosse Venom II is available in men's or women's sizes. MSRP: $230
Alpha Agility Snake Boots
The NWTF x Mossy Oak Alpha Agility Snake Boot is a boot that is dedicated to the wild turkey. The Alpha Agility Snake Boots empower turkey hunters to navigate snake territory while protecting the hunter. The fang-proof premium hand-laid rubber balanced with flexible neoprene provides comfort and protection. MSRP: $200
For more information on LaCrosse Footwear and its partnership with Mossy Oak and the NWTF, visit lacrossefootwear.com/nwtf.
To learn more about Mossy Oak, visit mossyoak.com.