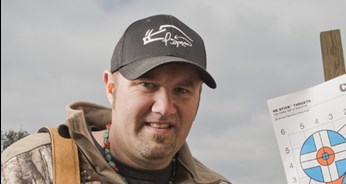 Brian "Pigman" Quaca's relentless approach to hog hunting makes his show "Pig Man: The Series" a fan favorite.
Quaca will make two appearances at booth No. 6152 during the 143rd NRA Annual Meetings & Exhibits April 25-27, 2014, in Indianapolis. Pigman will meet with fans and sign autographs April 25 from 10-11 a.m., and again April 26 from 3:30-4:30 p.m.
While visiting booth No. 6152, fans of Pigman can check out the latest gear from Gunslick Pro. While they're on the floor, they should check out Savage Arms, too, in booth No. 6045, to get details on the company's new Axis II XP.
Read the full press release here.