by
posted on December 8, 2022
Support NRA American Hunter
DONATE
If you ask five of my friends, six of them will tell you that I have zero interest in bowhunting. This was undoubtedly true not too long ago, and I must admit, I feel a little ashamed. Truth be told, there's no reason it shouldn't be on the list of things I love, sandwiched right between shooting and eating. Things started to change the moment I picked up a TenPoint 505 crossbow. Now I know what you're probably thinking "Well, that's not bowhunting," and you're right; it's not. To me, a crossbow is like a quiet single-shot firearm that fields more like a rifle than a bow. That is likely the reason that I decided to get into the woods this year for a little early-season Whitetail action.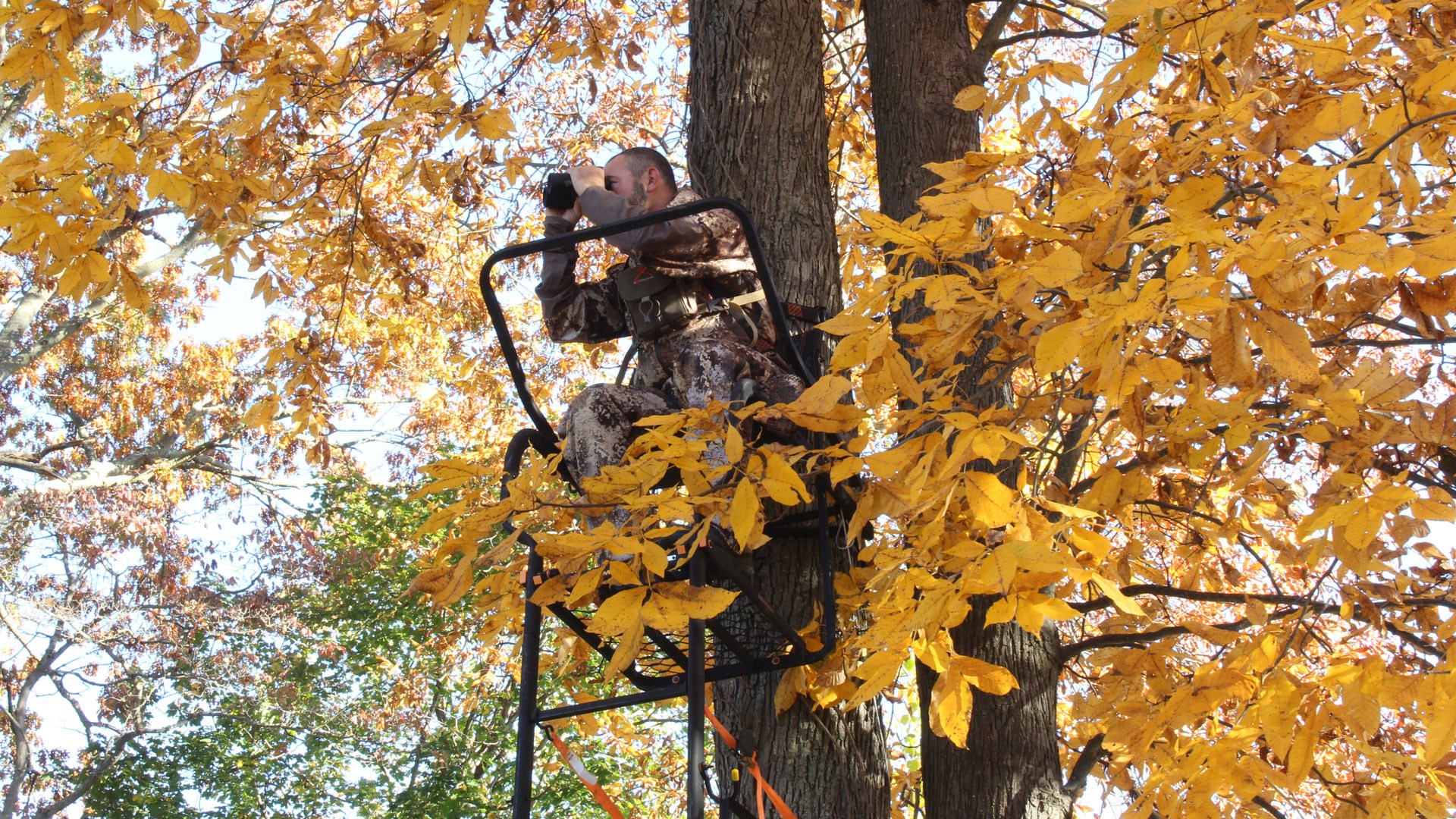 As an avid "gun guy," I knew my strategy of finding somewhere inside 500 yards of a deer trail would have to change, which meant that I needed to prepare for a much closer encounter. Getting higher off the ground helps tremendously when trying to get inside 50 yards of an animal, so I beefed up my game with a 20-foot Muddy Odyssey XLT ladder stand. What most don't know is that I've never taken my climber more than eight feet off the ground. My friends laugh at me, but they also ask me for meat most seasons. Most of my hunts involved humping this climber deep into state lands, but that was also about to change, as it would be the first one at our new home. This allowed me to set up ahead of time and employ gear that would be far quieter, not to mention connected to the ground.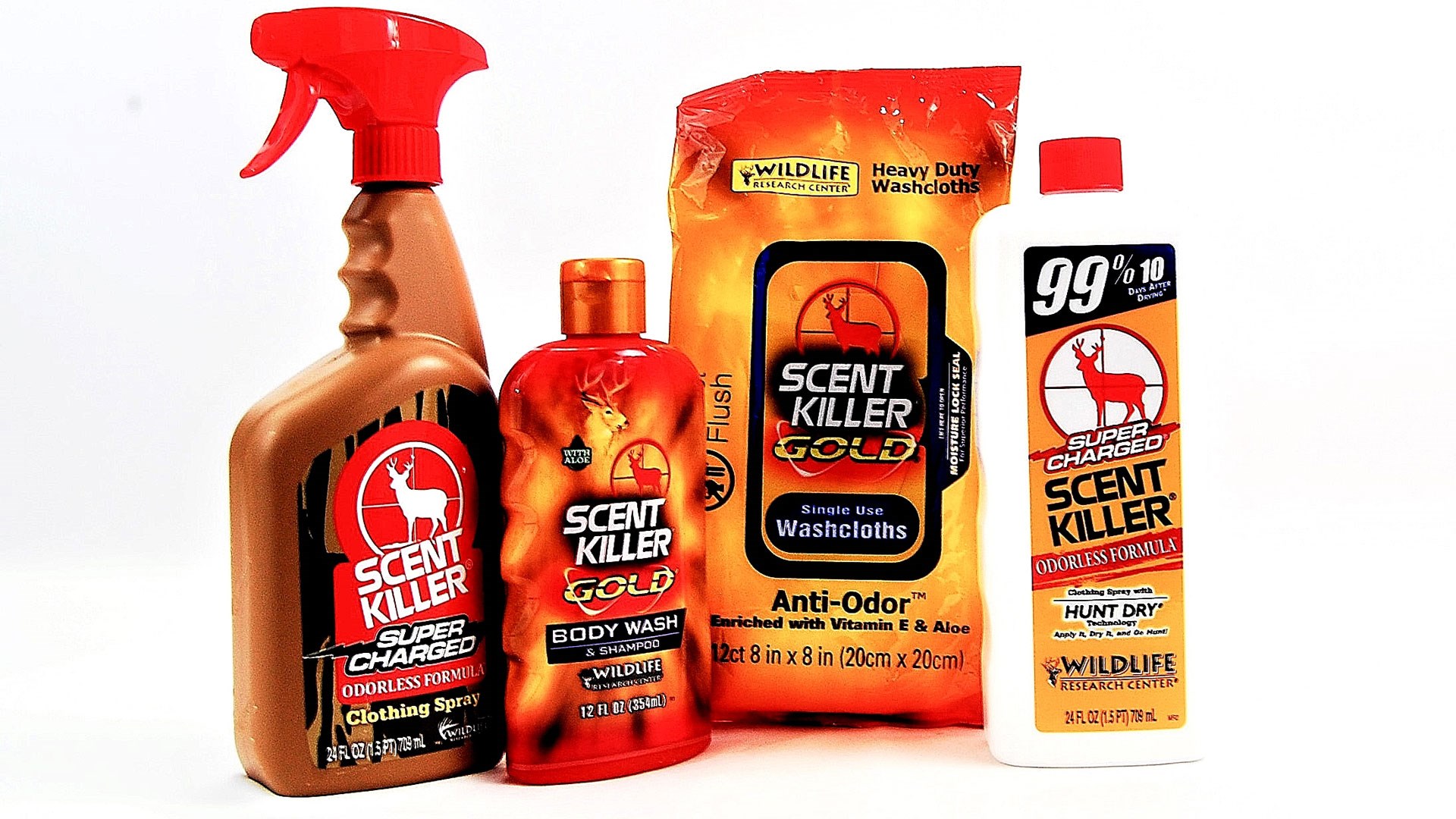 While being quiet is essential, it's not a bad idea to cover your scent too. That being said, I did as much as humanly possible by using a variety of clothing and body scent killers from Wildlife Research. About a week before my hunt, I washed my clothes with the special detergent and kept them in the basement, away from all things human and hound dog. Lastly, I squirreled away some of the company's body wash and washcloth products right before going out the morning of the hunt.
With the peripheral equipment squared away, I turned my attention to my arrows. Until now, I have only used my crossbow for target shooting with field points. Because arrows kill by bleeding game out in lieu of blunt trauma, they needed to be tipped with a quality payload. I took this opportunity to test out TenPoint's EVO-X CenterPunch mechanical broadheads, a rear deploying design that is claimed to be as accurate as a field point. They matched the weight of the target tips I was using, and even though it wrecked my bag to confirm, they impacted in nearly the same spot. I felt great about my tools at this stage in the game, which meant it was time to get in the woods.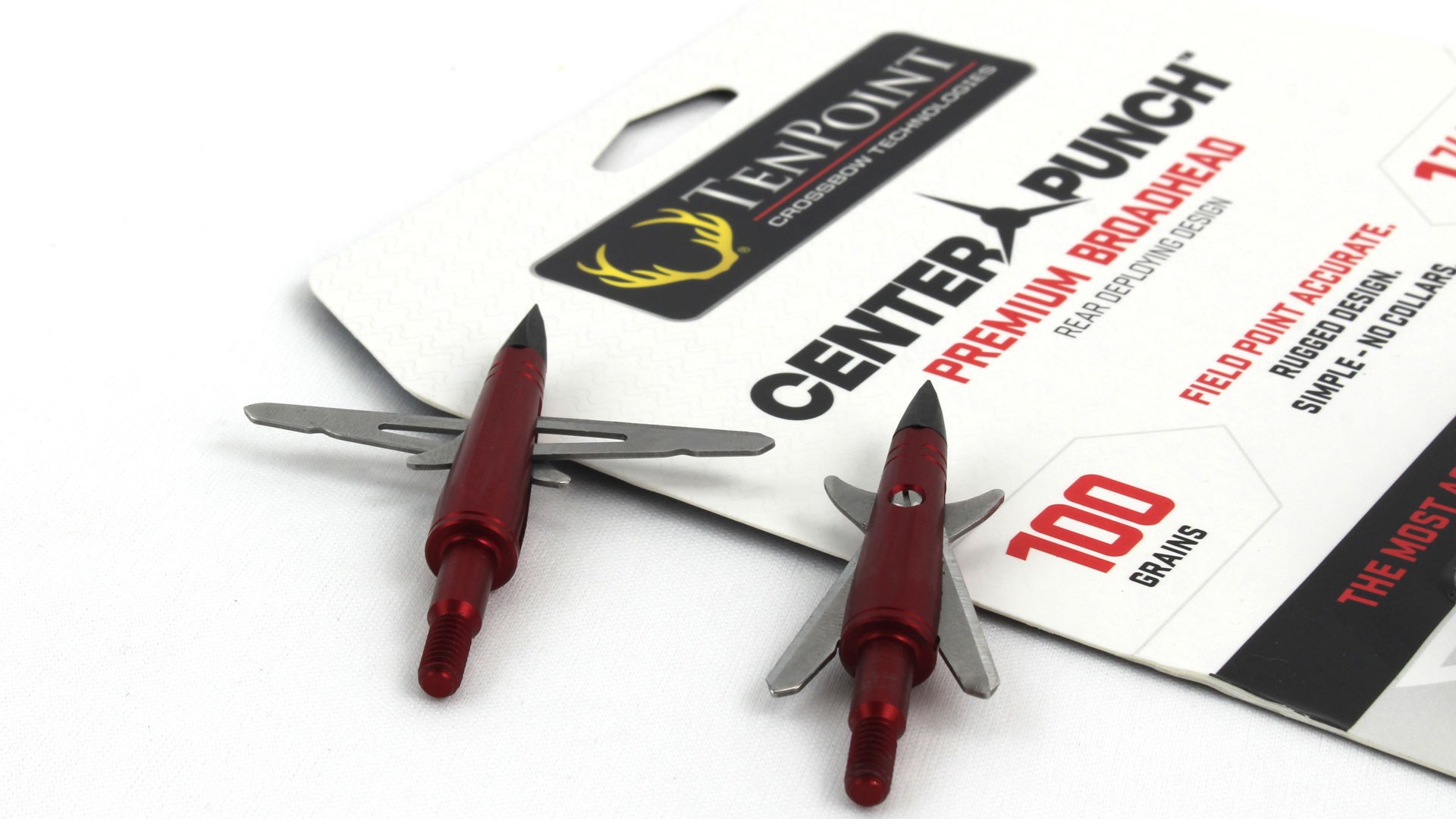 When setting my alarm the night before, I realized that there wasn't any reason to get up stupidly early because it was still just a few days before daylight savings. That, coupled with being able to roll out of bed and walk to my tree stand spelled out a lazy morning where I would actually "sleep in" until 6 am. I also had to lighten up on the layers because I was looking at a sunny day with a high of 68 degrees.
As I slunk into my stand, I realized I would likely only have one shot, so I took a few minutes to range a few familiar pieces of vegetation with a pair of Nikon Range-finding binoculars. This would help me take advantage of the arrow-drop compensator marks inside my scope. In doing so, I realized a few stark differences between rifles and crossbows; both wrapped around velocity. Inside of 150 yards, I don't consider ballistics with most centerfire rifles. However, an error of just 10 yards, either way with an arrow, could spell missing an animal that I spent an entire day waiting for or, even worse, wounding one. Additionally, velocity inside of 100 yards was just as critical on an arrow as on a bullet, but for different reasons. With a bullet, it determines a significant portion of its lethality. However, for arrows, it might be the difference between an animal jumping the string or not.
As the sun rose higher into the sky, the first target of the day appeared; a mature doe. Because I had both a tag and an empty freezer, this would be a perfect opportunity to score some meat. There was only one problem: she spotted me. Being that she came over the hill directly in front of me (instead of down the heavily trafficked deer trail at the base of it), I was only a few feet higher than she was. However, something amazing happened after we locked eyes; she put her head down and started eating. That NEVER happens during firearms seasons because, by that point, the hunting pressure has been so intense they fear anything that even remotely resembles a human. As she turned broadside, I put my 30-yard subtension on her vitals and took my shot. At first, I was confused, as she kicked up as if she were hit, but I also heard my arrow slam into the tree behind her. I watched her run 25 yards or so before stopping, running back about 10 and then dropping flat on her side. I was astounded at how quickly she expired and felt terrific that she didn't suffer. I was also pretty happy that I wouldn't have to track a deer that day.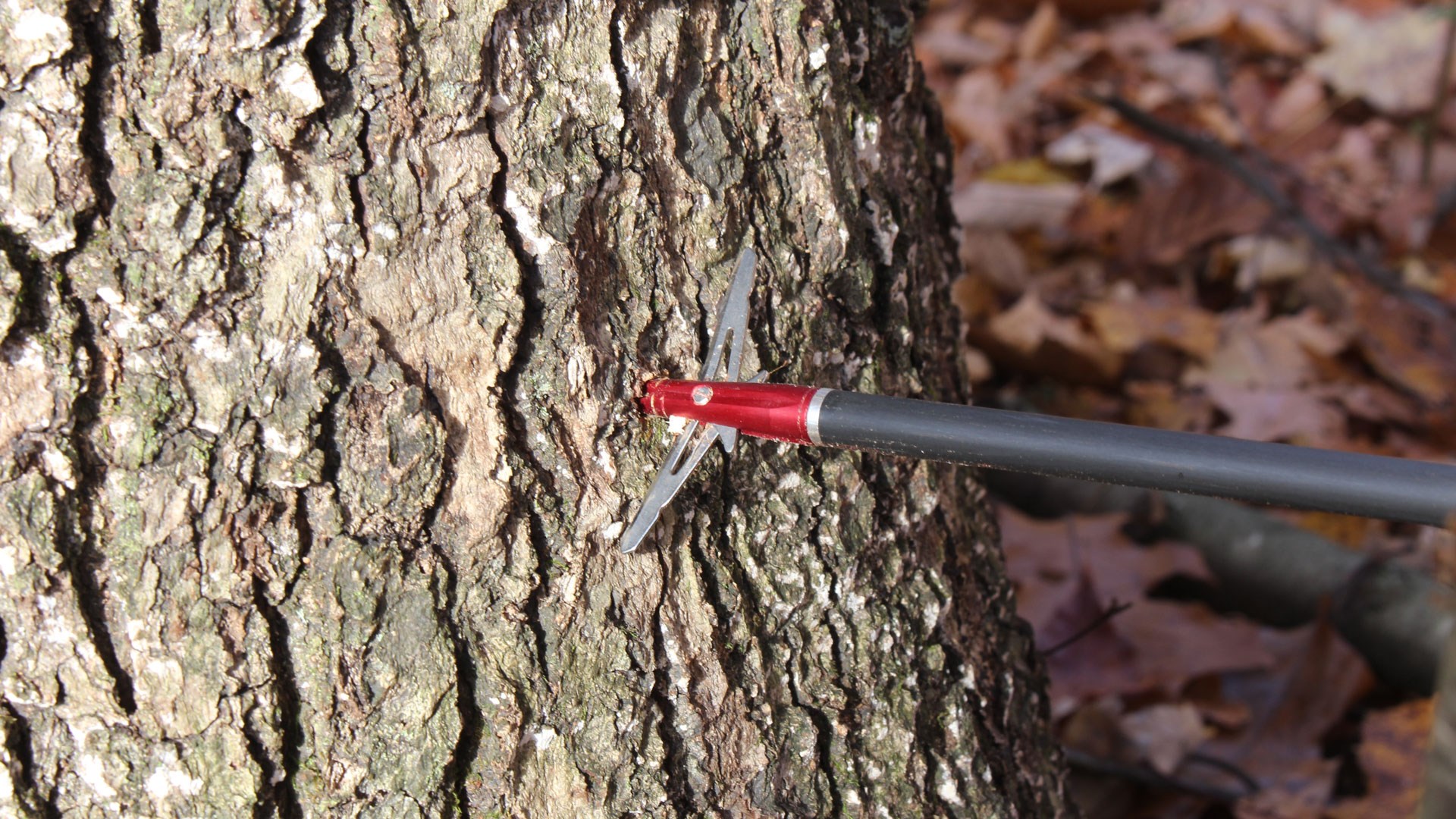 Because I knew precisely where she was, I decided to follow her path to see how the new broadheads performed. I started at the tree my arrow was lodged into, and surprisingly the head was in excellent condition. So good that if it didn't have sentimental value, I might use it again next season without hesitation. It deployed as intended and was bone dry, showing me that it passed through fast and cleanly. I quickly found the path she kicked up as she ran away and tracked an increasingly widening blood trail right to where she lay. The arrow created a moderately sized entry wound and an enormous exit wound, yielding a far more ethical harvest than I initially imagined.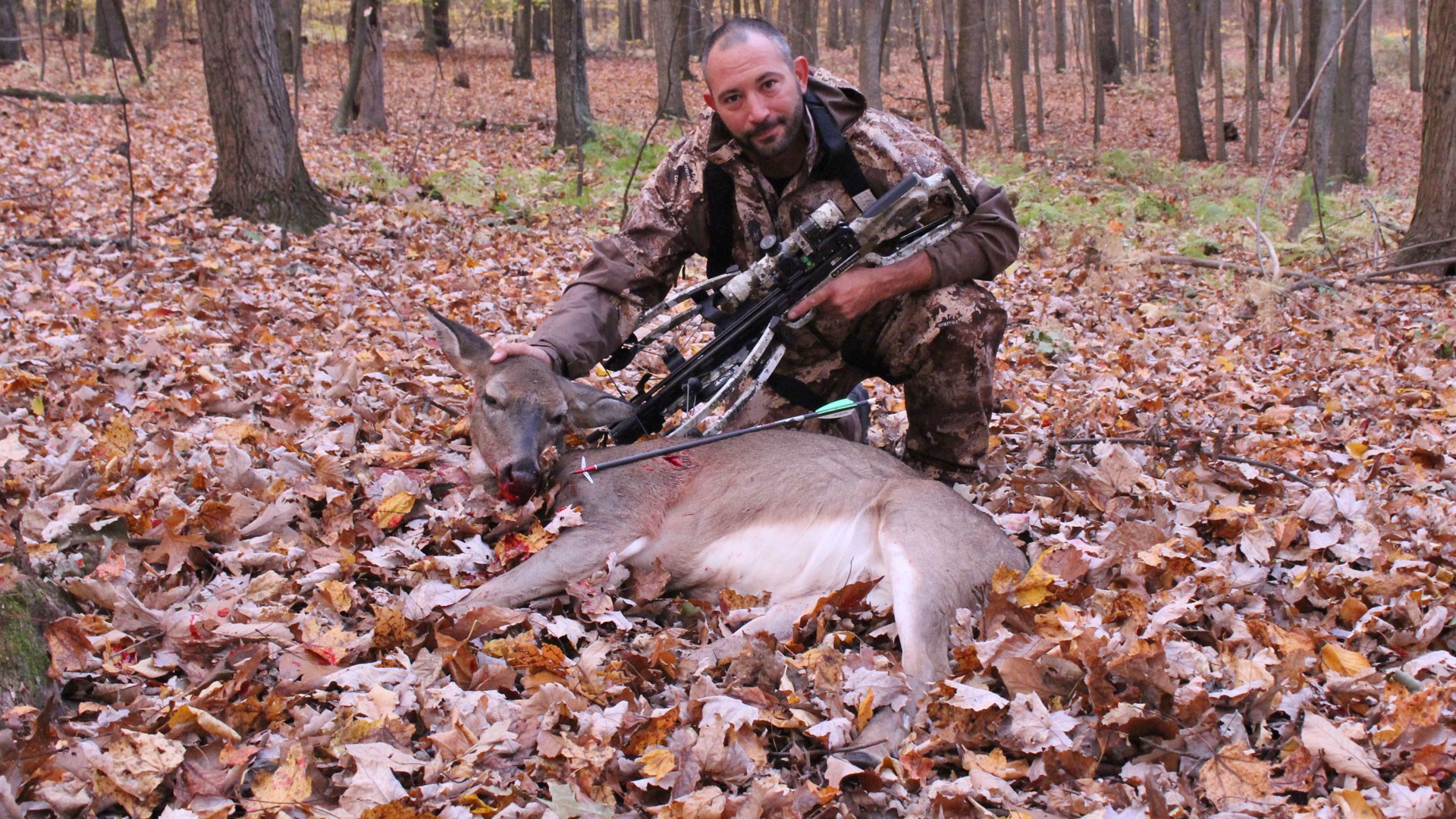 After a quick field dressing, this doe became not only the first animal that I would take with a stringed implement, but the first one that I would ever drag to my backdoor. With a crisp autumn breeze in the air, I processed her right in the yard, which is typically too cold to do even just a month later, and sat back completely satisfied, knowing that I had at least two more months to pursue a trophy buck. My only regret is that I haven't been hitting the woods sooner because, between the extra sleep, the fantastic weather, and the trusting wildlife, I am absolutely hooked on early-season hunting.