by
posted on October 19, 2012
Support NRA American Hunter
DONATE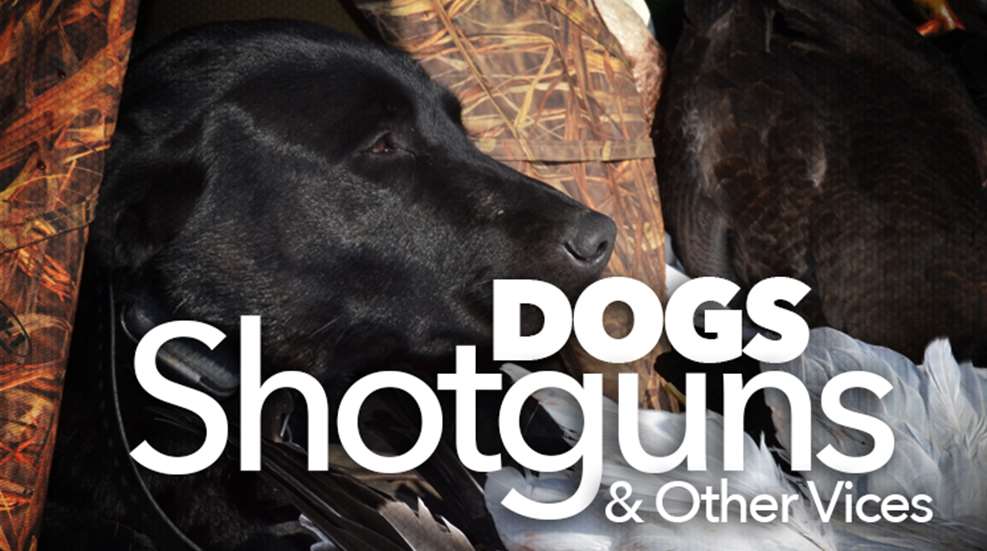 Dear Freedom,
A friend of mine says good dogs and bad pheasants both spend eternity in the same place. If that's the case, then I'm sure you're giving those roosters hell.
Nearly a week has gone by since your unexpected passing, and I've spent much time reflecting on our seven years together. There's so much I wish you knew. You know how much you were loved—of that I am certain—but are you aware of all the little things I appreciated about you? You were one heck of a bird dog. There's no denying that. But some of your best attributes had nothing to do with sporting prowess.
You were such a happy dog. That's perhaps what I'll remember most. One quick glance sent your tail into a joyful tizzy. Your next move of course was pressing your ribs against my knees, curving your torso around my legs, and piercing my soul with that exaggerated smile of yours. I'll miss your hugs, too. How you'd wrap your front paws around me and press your cheek to mine. What sort of dog does that? One who thinks he's human, I suppose. Speaking of, I know I told you, but thank you for that last hug as we said our goodbyes. I intended to lend you comfort, but you sensed it was I who needed it.
What intelligence you had. No matter how poorly I communicated the message, you always understood. "Yes boss, that sounds great, whatever you say, happy happy happy." I guess that's why I often spoke to you in English, half expecting you to reciprocate. Some would say you were too smart. After all, many dogs obey simply because they don't recognize the opportunity for malfeasance. You were not such an animal, but most of the time your desire to please overpowered the temptation.
No, you weren't always perfect. Remember the field trial in Ohio when you raced down the field flushing birds out of gun range until I practically lost sight of you? Gosh I was embarrassed, but after a long, silent drive home we were buddies again. It's hard to hold a grudge against a dog that looks at you with those soft, light brown eyes as if you're the greatest man on earth.
But, truth be told, I'm far from the infallible person you assumed me to be. Since your passing, I've fallen behind on deadlines. I've ignored calls from concerned friends. And it seems I should avoid adult beverages until I have a better handle on my grief.
I'm going to hang in there for you though, Freedom. The cancer may have cut your life short, but we packed in a lot of wonderful memories. Those four roosters you flushed on the last day of the season. The way your hard-charging style and leaping flushes wowed the gallery at the 2008 national open. That impossibly far retrieve you made at the Virginia trial—someday you must explain to me how you pinpointed its fall over the hill.
I will mourn you for the rest of this life, but I look forward to the day when I can once again admire your flashy, powerful gait as we pursue running pheasants through Heaven's finest switchgrass. It was an honor to be your friend, Freedom. And, as I've always said when we must temporarily part ways, "I'll be back."
Love Always,
Kyle