by
posted on January 16, 2016
Support NRA American Hunter
DONATE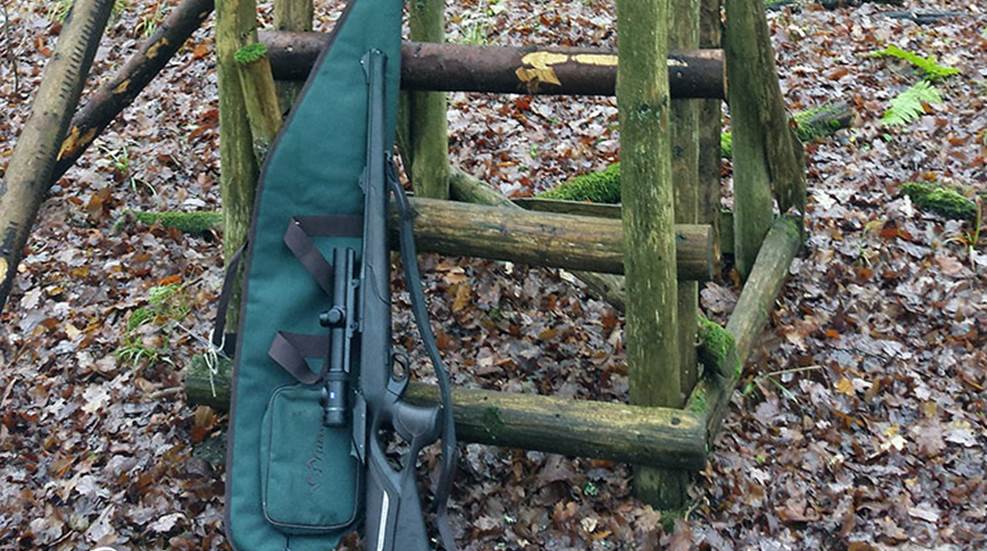 As news trickles out from the 2016 SHOT Show in Las Vegas, Nev., this week, you're sure to hear about the new Zeiss Victory V8 illuminated super-zoom riflescope line. Thanks to the sneak peak I got on a hunt in Germany last month, I can say it's the best from Zeiss to date.
Launched in Europe in 2014 but brand new to the U.S. hunting market this year, the V8 scope line with its unprecedented high-zoom capability is available in four models—1-8x32, 1.8-14x50, 2.8-20x56 and 4.8-35x60. Its superb image quality, optical resolution and low-light performance are thanks to its 36mm-tube design and fluoride lens HT glass system. The V8 combines extreme zoom range with Zeiss' brightest optics to date to create what many will dub the ultimate all-purpose riflescope.
Select models include the new bullet drop compensator ASV featuring nine engraved rings that allow hunters to match a given ring to their long-range ballistics. It also comes with a certificate for a free custom engraved Kenton ballistic turret ring ($149 retail value ) to match your given caliber and load, a set of Talley rings ($149 retail value) and a Switchview magnification "high-speed" throw ring ($60 retail value) for fast magnification change and target acquisition. I'm excited to say the V8 served me well as I dropped both a wild boar and a roe deer on that hunt. (Check out my finely-crafted "high seat" from that hunt, which is what Germans call their treestands, along with the fine  Blaser rifle I borrowed.)
While I would have liked to tell everyone, "Look what I brought back from Germany" and point to a new Zeiss Victory V8 scope, such technology does come at a price (specifically from $2,800-$4,000 MSRP, depending on the model). But I did bring back a fine, traditional German hunting knife for my husband, a cuckoo clock and some Christmas ornaments. But with Christmas now a mere 11 months away, it's never too early to start asking Santa for a V8!