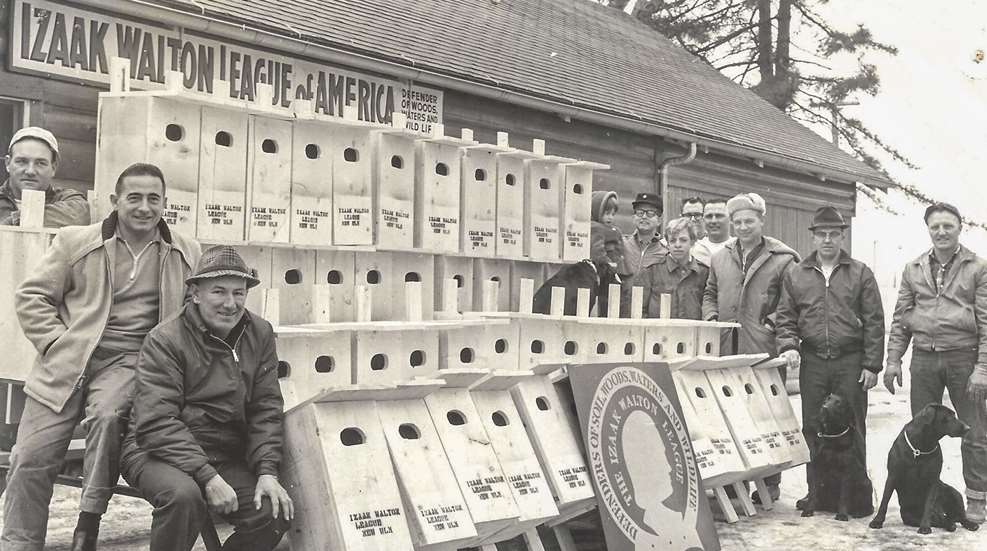 The Izaak Walton League of America celebrates its 100th anniversary in 2022, confident its conservation-based roots and hook-and-bullet principles will benefit the entire nation in the century ahead.
Scott Kovarovics, 52, executive director of the IWLA since 2013, said the League's 200-plus chapters and 40,000-plus members value their decades of cooperation with diverse groups and common goals. Whether dispatching its officers to testify on Capitol Hill or deploying its members to work on habitat projects, the IWLA believes people, programs and traditions are its greatest strengths.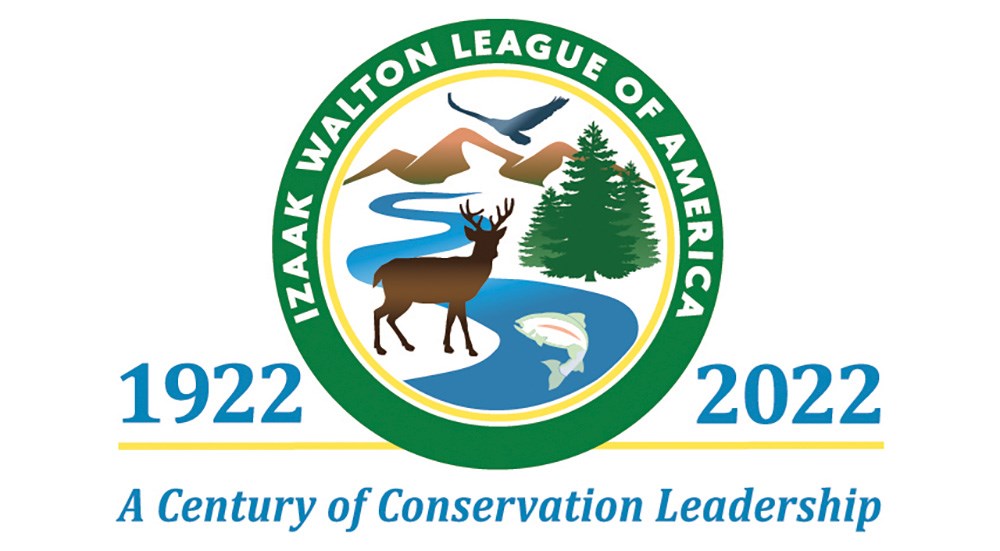 "We believe the American traditions of hunting, fishing and target shooting will endure by increasing participation among people and groups of all backgrounds," Kovarovics said. "That's why we have a long history of working with hunting and angling organizations similar to ours, as well as with groups better known for traditional environmental-protection issues like water pollution, water quality and renewable energy. We all share a deep, common interest in safeguarding our country's natural resources."
Rich History
That appreciation starts with national accomplishments dating to the League's start in the 1920s and 1930s. The IWLA's founding members helped persuade Congress in 1924 to create the Upper Mississippi River National Wildlife and Fish Refuge through Iowa, Illinois, Minnesota and Wisconsin. If not for that comprehensive protection, one of the nation's most complex fish, wildlife and waterfowl ecosystems would have been drained for farmland.
The League also proposed a "bird stamp" in 1932 to pay for waterfowl sanctuaries, a critical need given the nation's widespread drought, unregulated hunting and booming agricultural expansions. Congress then passed the Migratory Bird Hunting Stamp Act, and the IWLA's Jay "Ding" Darling designed the first federal Duck Stamp.
Five years later, the "Ikes" led the push to pass the Pittman-Robertson Wildlife Restoration Act, which directs tax revenues from the sales of ammo, firearms and archery gear to state wildlife agencies to pay for habitat projects, shooting ranges and hunter-education programs. In fact, a namesake sponsor of that bill—Sen. Absalom Robertson of Virginia—was an IWLA member. Since the P-R Act's passage in 1937, it has generated more than $15 billion for state wildlife programs.
Meanwhile, the League never lost sight of the hunting community and its well-being. When Oregon reported 13 hunting-related deaths and 37 shooting injuries to hunters in 1954, the IWLA's Portland chapter launched a hunter-safety program called "Red Hat Day." The League's national headquarters soon adopted the program nationally, with endorsements by presidents Eisenhower and Kennedy. After all, who wouldn't support the IWLA's code, which promotes firearm safety, the rights of landowners, fire prevention in forests and grasslands, and conservation's "legal and moral laws"?
And maybe you've heard that old expression, "Don't be a litterbug." Well, the IWLA's Portland chapter also coined that famous phrase to encourage people to quit trashing state and national parks and highways. Littering was an increasingly bad problem nationwide after World War II, and the League's "anti-litterbug" campaign helped change public attitudes about the ugly mess.
The Ikes Never Rest
In fact, the IWLA has never rested the past century. It inspired the nation's Land and Water Conservation Fund in 1965, which many consider one of the country's most effective funding sources for the nation's public lands and national parks. The League followed up on that success by helping persuade Congress in 2020 to pass the Great American Outdoors Act. This law provides permanent funding for the LWCF, which seldom received full support during its first 55 years because Congress regularly diverted its allocations elsewhere.
"We know how Congress works, and they respect our work on Capitol Hill," Kovarovics said. "Our members are our greatest assets, and their senators and representatives seek our advice and expertise on a broad range of issues involving the outdoors."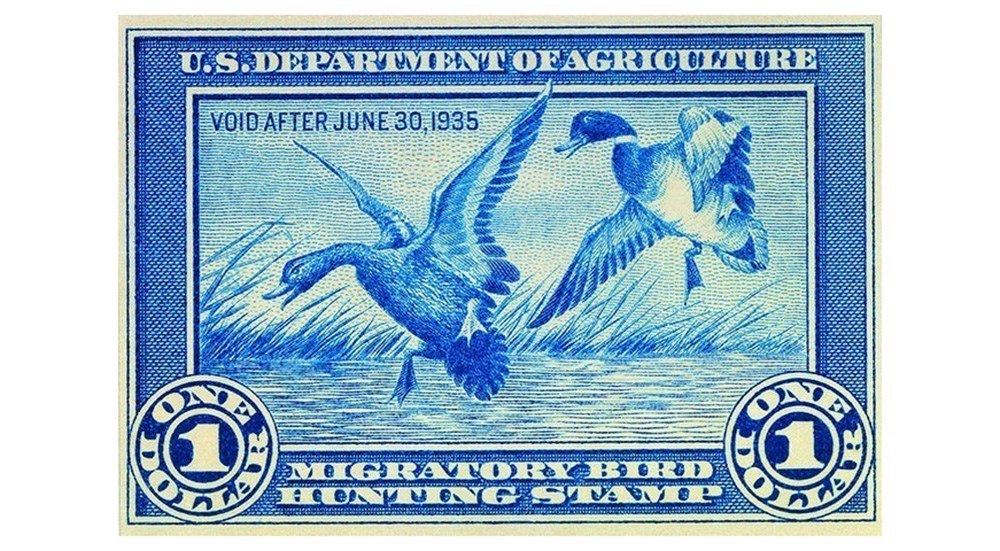 Ike Jay "Ding" Darling designed our first Duck Stamp.
Kovarovics expects the IWLA and its local chapters to maintain their leadership roles by helping more Americans get outdoors to protect public lands and expand public access. It also plans to keep supporting fishing derbies, shooting lessons, habitat projects and myriad conservation programs.
"The old expression 'hunters pay for conservation' remains as relevant today as ever," Kovarovics said. "Thanks to the hunting community's century of investments, millions of U.S. citizens who have never picked up a rod or gun have more access than ever to the world's greatest network of public lands.
"But that didn't happen by accident," Kovarovics continued. "The League's role in promoting hunting and conservation is steady and consistent. It's built on person-to-person connections between League members, their neighbors, their school systems and their elected representatives. Whether they hike, camp, or compete on their high school's trap or skeet teams, they benefit from our nation's hunting community."
A Unique Approach
Still, Kovarovics acknowledges the IWLA's relatively low-key profile. "The League is unique," he said. "Some groups know us more for our work on air quality, acid rain, renewable energy, protecting wetlands and defending the Clean Water Act. They might even be surprised to learn how much we support hunting and the shooting sports. Because of the breadth of our work, it's hard to describe who and what we are in five words or less."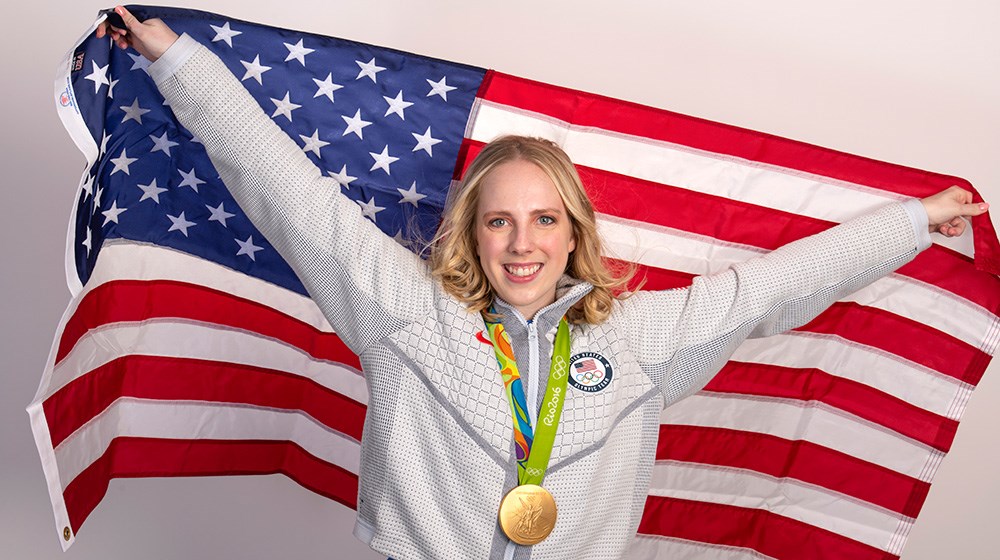 Before winning Olympic gold, Ginny Thrasher trained with a junior club at the IWLA Arlington-Fairfax, Va., chapter.
Looking ahead, Kovarovics said the IWLA is well-positioned to promote and protect hunting's future.
"By engaging all people of all ages, even those without hunting backgrounds in their families, we want to slow hunting's declining numbers and reverse them," he said. "Our chapters will play a critical role by providing more mentors for safe training close to home. Newcomers shouldn't have to travel halfway across the state for hunting or shooting lessons. By engaging them near home, we'll double down on our habitat conservation and restoration work."