by
posted on June 6, 2022
Support NRA American Hunter
DONATE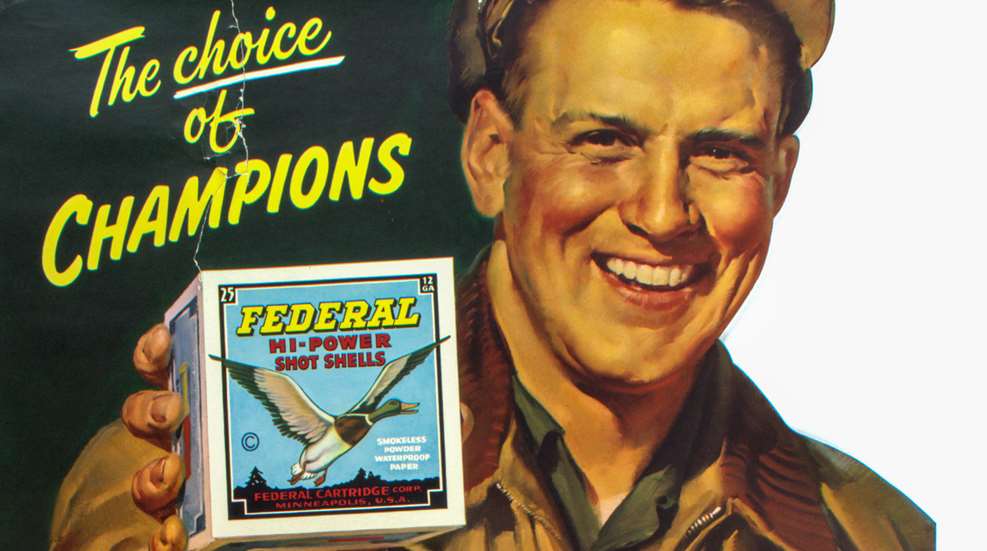 In 1922, a Minneapolis businessman named Charles Horn was searching for a company to produce paper containers to hold BB shot. Horn worked at the American Ball Company at the time, and he wanted to begin selling air rifle shot but hadn't found a company that could produce the tubes that he designed. He came upon the Federal Cartridge and Machine Company in nearby Anoka, which had opened in 1916, and thought with the brand's background in paper shotshell production it might be able to produce the tubes he needed.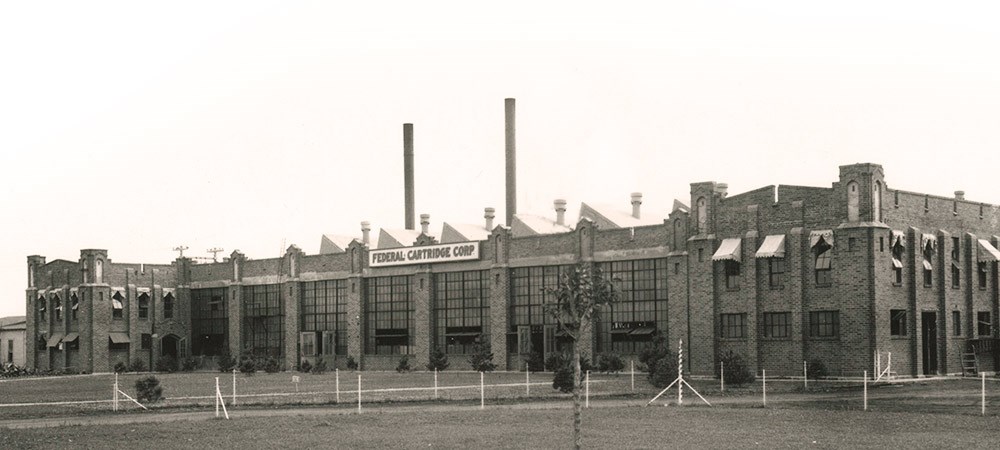 Horn arrived to find Federal in disarray. Heralded in the Anoka Union newspaper as a "massive factory" where "all kinds of cartridges will be made" when it opened in 1916, the shuddered Federal factory hadn't produced a fraction of the 175,000 shotshells a week that they were scheduled to manufacture. Horn believed with proper management Federal could turn a profit, so instead of buying BB tubes he chose to purchase the entire company from T.W. Lewis, the last remaining stockholder.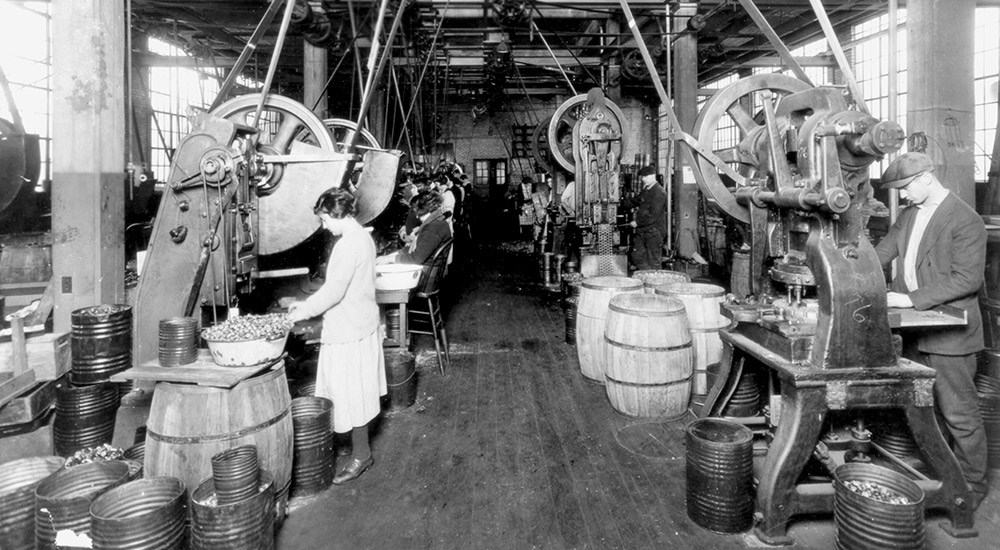 Horn's first step toward rebuilding Federal was to hire the former plant manager, John Haller, who was the last employee remaining at Federal Cartridge and Machine. The brand name was changed to Federal Cartridge Company, and Horn began renovating the business and hiring more employees to begin shotshell production, initially offering three shotshell loads that included its Dixie blackpowder load and Standard and Ranger "long brass" smokeless powder shotshells. Haller proved to be a major asset, not only overseeing production but also designing and fixing broken machines (some of which were broken by Horn himself who, with no experience but an eagerness to help, worked in the factory until his employees kindly but sternly asked him to stop before he destroyed every machine in the facility).
Building the Brand
With shotshell production under way, Federal began to turn a profit, but there was one great hurdle the company would have to overcome if it were to be successful: finding a place to sell its ammo. Larger brands like Western Cartridge Company, owned by Franklin W. Olin, had secured all trade channels and made it impossible for Horn to sell his product. To combat this, Horn wrote letters and traveled across the country to barbershops, general stores and to dentist and doctor offices encouraging the owners to sell Federal shotshells in their business.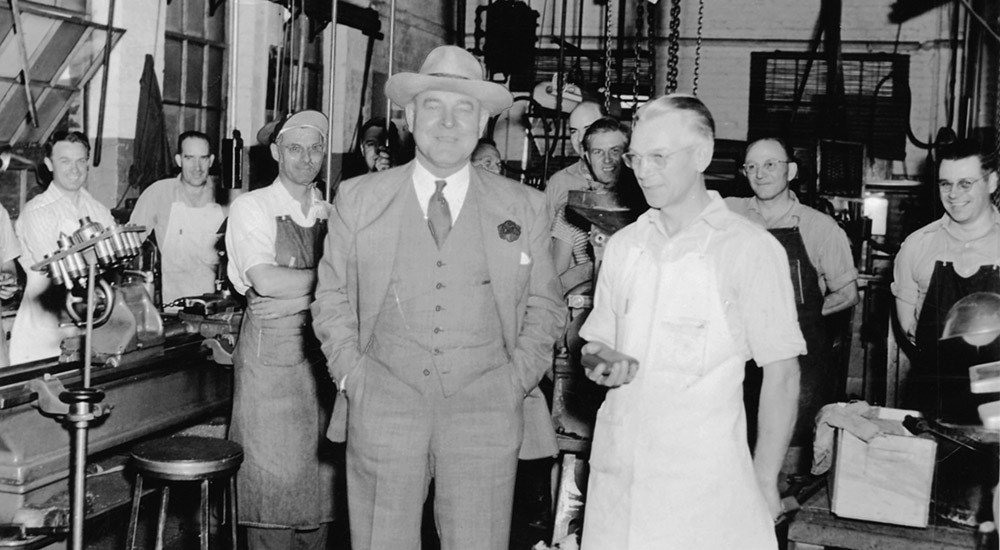 The efforts worked, and by 1925 Federal was so successful that Franklin W. Olin decided to purchase majority stock in the company. Horn stayed on as president, and that same year the company purchased American Eagle. Federal was also very successful producing "house brand" ammunition for companies like Sears & Roebuck and Montgomery Ward.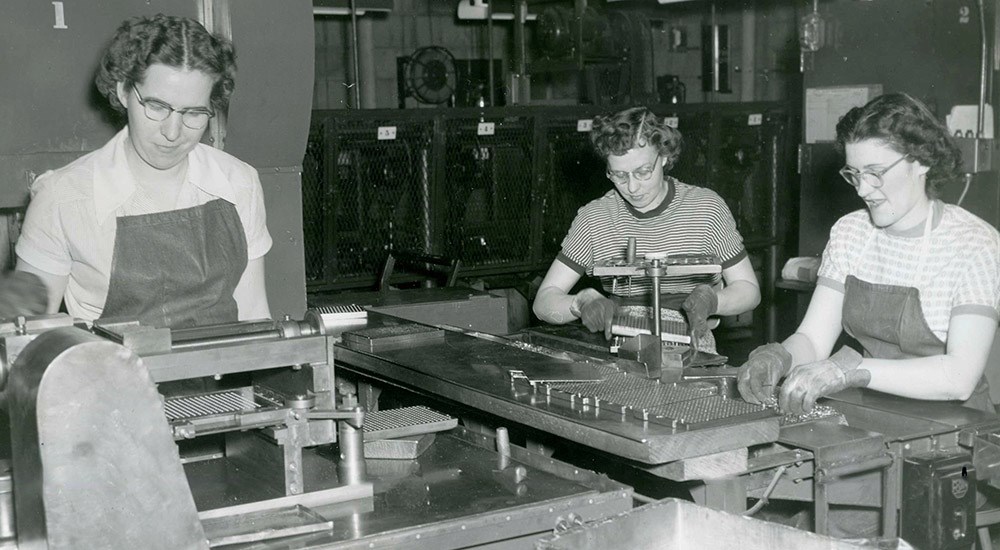 By the 1930s Federal had added rimfire ammunition to its lineup alongside its shotshells and BBs, and in the years following the Great Depression began using the slogan "Shoot a Little Farther with Federal." But the '30s were also the time when Federal began to educate hunters on important conservation initiatives through a series of cartoon advertisements in major magazines. Horn, who was a member of the Minnesota Conservation Committee beginning in 1933, felt that hunters had an important role to play in preserving wildlife species and protecting habitat. In 1934, Federal became the first sponsor of 4-H conservation clubs.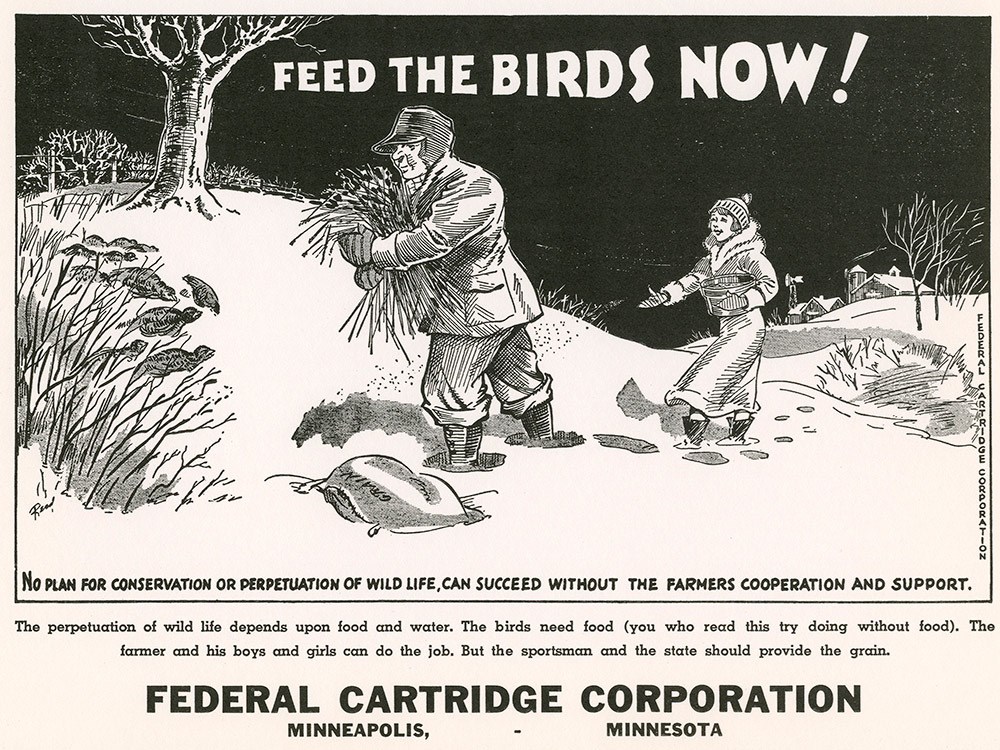 Twin Cities Ordnance Plant
By 1940 Federal was producing more than 120 million shotgun shells and almost 340 million rimfire rounds per year. Horn's success caught the attention of the United States government, and in 1940 Federal secured an $87 million contract to build the Twin Cities Ordnance Plant (TCOP) in nearby New Brighton, Minn. World War II was raging across Europe at the time and preparations were being made for America's unavoidable engagement in the conflict. Engineers from Federal were sent to Frankford Arsenal in Philadelphia where they learned how to manufacture centerfire rifle and handgun ammunition. The groundbreaking ceremony for TCOP took place in August 1941, and with a new factory with modern machines and a well-trained workforce Federal would have no trouble meeting its contract obligation of 100 million rounds of ammo for the government. In December 1941, Japanese forces bombed Pearl Harbor and America was officially at war.
By 1940, Federal was producing 120 million shotshells like its Monark trap shells, above, and almost 340 million rimfire rounds per year.
By the time the war ended Federal had produced more than 5 billion rounds of centerfire ammunition while operating TCOP. That earned the company great respect and generated enormous profits, but it also provided Horn's team at Federal with the machinery and skills to manufacture quality centerfire ammunition at high volumes. Federal was already quite successful with its Monark shotshell and rimfire ammo lines, but Horn wanted to continue expanding Federal's portfolio of ammunition products.
Expanding Product Portfolio
By 1950 the Twin Cities Ordnance Plant was renamed the Twin Cities Arsenal and was manufacturing ammunition for the war in Korea. Federal employee David Yaeger had broken 248 out of 250 targets with Federal ammunition to claim the national title in skeet that same year and became the first ambassador for the brand. Behind closed doors the company was already working on plans to develop a line of centerfire ammunition for the commercial market, though it wouldn't be until 1963 that Federal rifle ammo hit store shelves. Initially, Federal centerfire rifle ammo was offered in 12 calibers ranging from .222 Remington to .35 Remington. The list included some rounds that aren't particularly popular today including the 8mm Mauser and .32 Winchester Special, though the .270 Winchester, .308 Winchester and .30-06 Springfield were all on the list. Labeled as Federal Monark, those original loads utilized jacketed lead core "Hi-Shok" bullets with jackets "drawn thin at the nose," according to Federal advertisements at the time. The design prompted rapid expansion and energy transfer, but the bullets were not bonded. Though considered primitive compared to Federal's modern hunting bullets, Monark Hi-Shok ammo sold well and helped Federal compete in the big-game ammo market.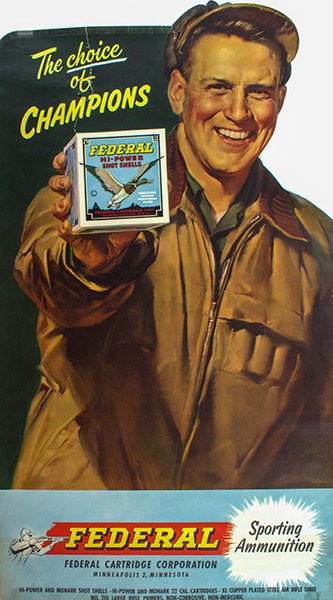 In 1961 Federal began color coding its ammunition, beginning with yellow hulls for 20-gauge ammunition. The reasoning was simple: many hunters mixed 12- and 20-gauge shotshells in the pockets of their hunting vests. Inadvertently loading a 20-gauge shell in a 12-gauge gun causes a failure, whereupon some hunters load another (12-gauge) shell and fire with dramatic and often devastating results. Additionally, Federal had begun working in the then-new world of plastics, and in 1965 the company released the first plastic-hulled shotshells that were also color coded yellow (20-gauge) and purple (16-gauge) to avoid confusion.
Plastic technology was (and still is) important to the ammunition and firearm market. Federal was one of the first companies to embrace the use of polymers. In 1974 the company purchased Champion Target in part to gain insight into injection-molding technology. The '70s were also the period when Federal began offering Cartridge Clips with their rifle ammo, plastic shell carriers that, when pulled apart lengthways, provided top clip-on cartridge holders for the belt. Federal's rifle ammunition still comes with the plastic carriers today: if you separate the two plastic, 10-round cartridge carrier halves inside a box of Federal ammo, you'll see small plastic tabs that attach to the belt.
Federal also led the way on the development of nontoxic ammunition. For decades Federal had been one of the top shotshell manufacturers for both competition (more than 50 percent of the major clay target championships between 1965 and 1972 were won by shooters using Federal ammo) and hunting, but conservationist Charles Horn began to listen to stirrings among ecologists and wildlife biologists that lead should be banned for hunting migratory birds. Federal began experimenting with nontoxic shot in the early 1970s, and in 1973 the company offered its first steel shot loads for hunting waterfowl, almost two decades prior to federal mandates requiring the use of nontoxic shot for migratory bird hunting.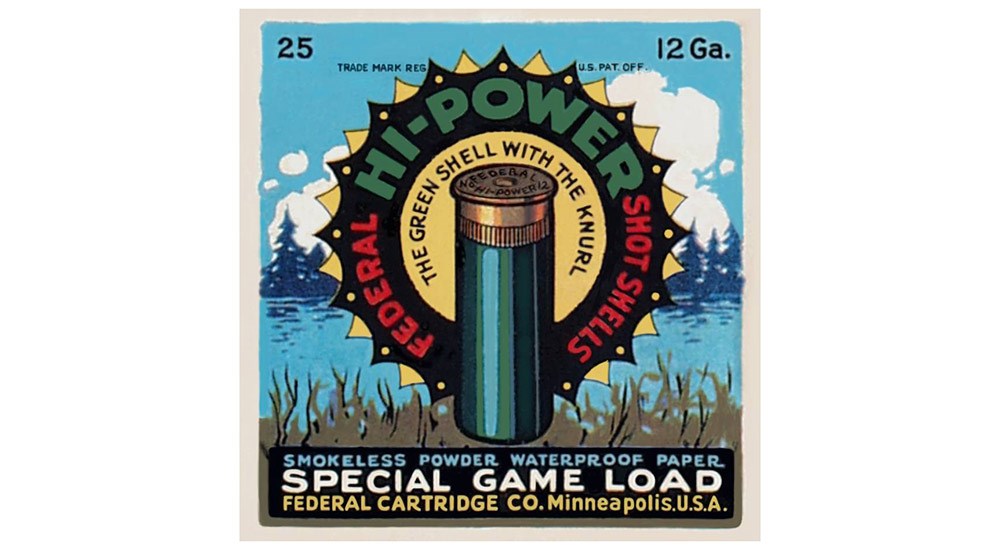 In 1974, after 52 years as president of Federal, Charles Horn stepped down. He accepted a position as chairman of the board then in 1977, retired altogether. In addition to his success as a businessman, Horn was also generous to the community of Anoka, building a city hall and community pool. Horn passed away in 1978 at the age of 90, just months after leaving Federal.
The year Horn passed, Federal began offering its Federal Premium line of ammo. Marketing materials from Federal at the time called it "High-performance ammunition for the hunter who deserves the best." One of the initial offerings was a potent 10-gauge, 3½-inch shell for waterfowlers and turkey hunters, and the centerfire hunting ammunition in the Premium line was loaded with bullets from manufacturers like Nosler and Sierra. By the 1980s Federal had branded itself the "Mark of Power" and added several new products to the Premium line including Heavyweight and Super Magnum and shotshell loads.
New Management, New Products
In 1981 Federal offered its first Ducks Unlimited limited-edition shotshells, and it marked the beginning of heavy investment in conservation for Federal. The company had always supported conservation projects, but by the late 1980s Federal supported the Rocky Mountain Elk Foundation, the Ruffed Grouse Society, Safari Club International, Ducks Unlimited and more. Federal was also the first company to sponsor the NRA's Youth Hunter Education Challenge (YHEC).
By the late 1980s Federal had added several more significant products to the catalog including the very first 3½-inch 12-gauge shotshell, a project on which federal collaborated with Mossberg. In the late 1980s Federal was part of the race to crown a winner in the .416 rifle market. At that time, Remington, Ruger and Weatherby were all preparing to release their own .416 rifles. The Weatherby and Remington .416s would be chambered for new cartridges designed (and named after) their respective brands. Bill Ruger, however, decided to try to revive the .416 Rigby, a classic African hunting round, with the introduction of the Model 77 Mark II Magnum chambered for that cartridge. Federal provided the ammo for Ruger's rifle, and that load would become part of Federal's Premium Safari line.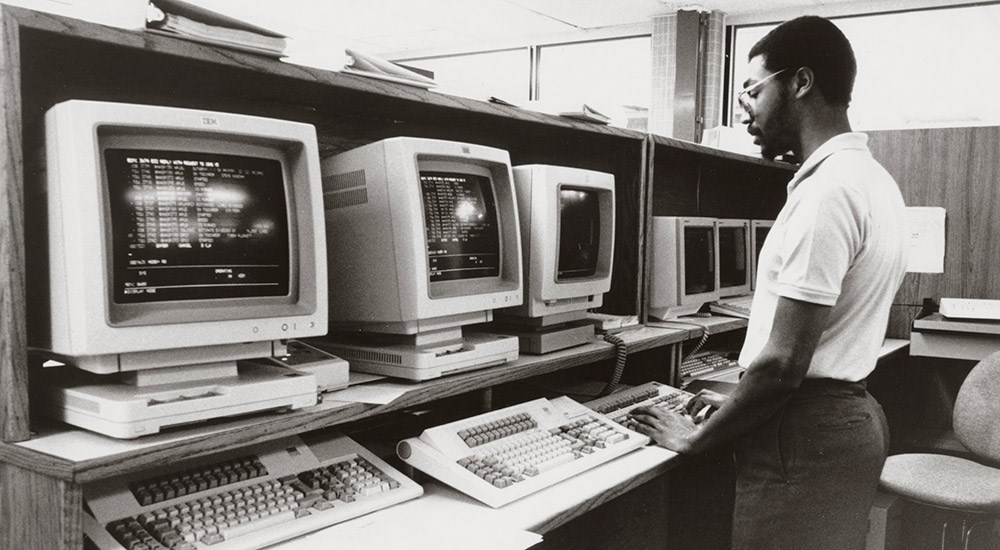 Charles Horn's prediction that lead shot would be banned proved accurate. In 1991 the USFWS announced that only nontoxic shot could be used to hunt migrating birds, but Federal had a 20-year head start on producing nontoxic shot and offered a wide range of nontoxic loads in its Premium ammo line. That same year Federal promoted its "Another Hunter for Conservation" patches, which sold for $2 each with the proceeds going directly back into the more than a dozen organizations that Federal supported at that time.
In 1992 Federal shocked the shooting world by becoming the first American ammunition used to win a gold medal at the Olympics since Rome in 1960. Launi Meili took home the top honors in the women's three-position smallbore event in Barcelona while shooting Federal's UltraMatch ammo, and that helped cement Federal's reputation as a company capable of providing world-class ammunition for the most discerning shooters. Also in '92, Federal divided its product lines into three categories, each identified by the box color: blue and gold for Federal Premium, blue and silver for Federal Classic and red for American Eagle.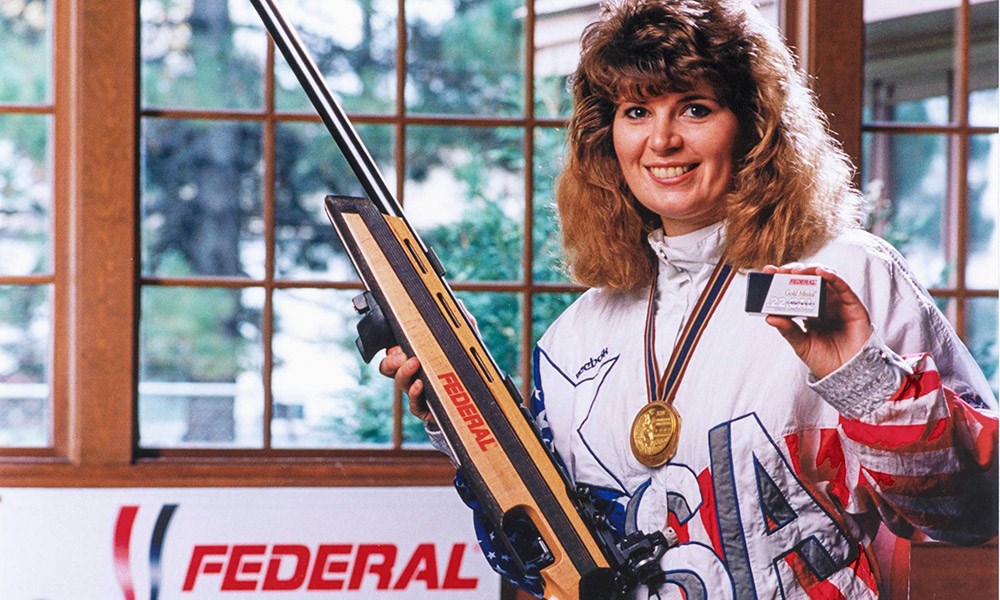 For 100 years Federal has strived to produce the best ammunition possible, and in 1992 it "struck gold" when Launi Meili won a gold medal with it at the Olympics.
Winning the Olympics was a major feat for Federal, but something else very important to the future of the company happened in 1992. At that time serious big-game hunters, especially those who pursued dangerous quarry like cape buffalo and large bears, had started relying on a bullet called the Bear Claw. The original Bear Claw bullet was the creation of a Texas hunter and machinist named Jack Carter from whom Federal bought the rights to the design. There were minor modifications to the Trophy Bonded Bear Claw (the copper jacket was changed to a 95-5 gilding metal jacket, primarily), but Federal's tough bonded bullet of the early 1990s became a worldwide best-seller—and the progenitor of some of the company's best bonded-bullet designs.
ATK Purchase
In 2001 Federal, which was owned by Lehman Brothers of New York at the time, was purchased by Minnesota-based aerospace and defense company Alliant Techsystems (ATK). In 2002 ATK changed the name of the brand to Federal Premium Ammunition and incorporated the "shockwave" logo still seen on Federal Ammunition packaging. Federal also began to use the "Shok" name to identify its different product lines, with products falling into categories like Wing-Shok, Vital-Shok and Cape-Shok.
In 2005, under the guidance of President Mark DeYoung, Federal released its first branded cartridge, the .338 Federal. Designed in cooperation with Sako of Finland, the .338 Federal was a .308 Winchester case necked out to hold a .338-inch bullet. The resulting load generated more energy than the .308 Winchester with less recoil than popular belted magnums like the .300 and .338 Winchester Magnums, making it an ideal cartridge for a wide variety of game at moderate hunting ranges. DeYoung called it, "the ideal choice for the growing number of large-game hunters who prefer to carry lightweight rifles." Two years later Federal launched its first branded handgun cartridge, the .327 Federal Magnum.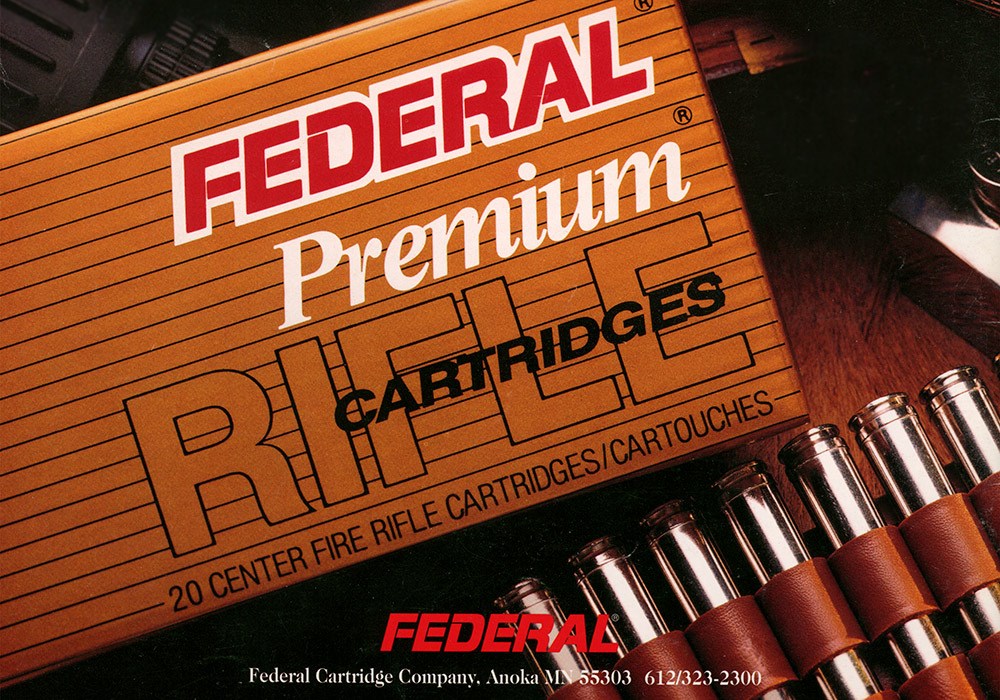 In 1978, the Federal Premium line was launched. Today, its premium hunting bullet is the Terminal Ascent.
Federal conservation group manager Bill Stevens retired in 2006. Stevens had been a pioneering voice in hunter-based conservation throughout his career and led Federal to sponsor some two dozen conservation organizations, funneling millions of dollars back into important conservation efforts across the country. Before he retired, Stevens received the prestigious Lynn Boykin Hunting Heritage Award by the National Wild Turkey Federation in 2003, and was presented with a lifetime achievement award from Field & Stream when he left Federal in 2006. That same year, Federal launched its ballistic app, which allows hunters to determine holdover and windage adjustments for various centerfire rifle cartridges, and the company ushered in a new age of high-tech products and manufacturing procedures.
In 2015 ATK spun off the various outdoor brands (including Federal, CCI, Speer and other companies) into Vista Outdoor. In 2018 Jason Vanderbrink, who had been with ATK since 2005, was named company president. In the years that followed, Vista released several new and innovative products including the .224 Valkyrie, a .22-caliber centerfire cartridge designed specifically for use with the heavy, high-BC bullets favored by long-range hunters and shooters. The original Trophy Bonded Bear Claw evolved into the Trophy Bonded Tipped bullet, and in 2020 Federal launched its new Terminal Ascent bullet for hunters that combines the aerodynamics of a long-range hunting projectile with the rugged construction of a bonded bullet, making it perhaps the most versatile hunting projectile on the market. Federal also launched its innovative Tungsten Super Shot (TSS) turkey load that year. With a density of 18.3 grams per cubic centimeter, TSS is 56 percent denser than lead yet is nontoxic. Tungsten Super Shot revolutionized shotgun hunting. 2020 also marked the release of HammerDown, a new product designed specifically for lever-action hunting rifles, and FireStick, an innovative pre-measured, encapsulated powder charge for muzzleloader hunters.
Ammunition technology has come a long way since 1922, and Federal has remained at the forefront of the market. With so many new and innovative products, the company has established itself as a leader in hunting ammunition manufacturing, and with the recent purchase of HEVI-Shot and Remington ammunition, Federal looks to expand its product availability even further. Many people have played an important role in the company's success over the years, but none more than Charles Horn, the Minnesota businessman who invested in a failed and shuddered ammo company a century ago. His work ethic, commitment to customer satisfaction and dedication to make the best ammunition possible set a tone for the brand. It's exciting to wonder what the next century holds for Federal.