by
posted on September 8, 2018
Support NRA American Hunter
DONATE
It was there at a dining room table where James "Cowboy" Fernandez taught me how to run a duck call, and not just any duck call, his duck call—the Yentzen Classic double-reed duck call. The passion Cowboy radiated while teaching a novice caller the finer points of sounding "ducky" was more than obvious. We laughed and carried on that night, and I was left with fond memories and skills that will carry me a lifetime. I thank you, Cowboy. 
On August 16, 2018 James "Cowboy" Fernandez departed this earth. "There was only room in this world for one Cowboy Fernandez," explained Charlie Holder, current owner of Sure-Shot Game Calls. "He will be sorely missed. Cowboy had a life more full than most people dream of."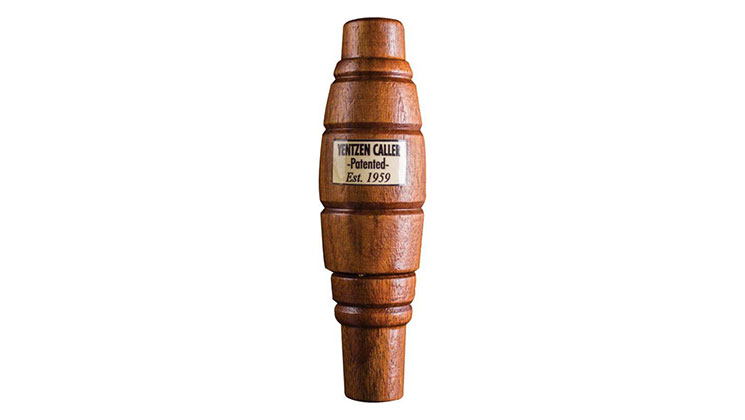 As a first-generation American, Cowboy grew to become a legend in the waterfowling world. In fact, in 2014 he was inducted into the Legends of the Outdoors Hall of Fame. No stranger to hard work, his prominence began to flourish while working with George Yentzen, where he helped design and patent the first double reed duck call in 1950 following a run-in with a local shoemaker. Cowboy was the first Texan and first double-reed contestant to win the World Duck Calling Championship in Stuttgart, Ark. in 1959 using the double reed Yentzen Caller. Others followed, racking up more world championships for the Yentzen. Well known for his calling prowess, Cowboy would go on to win numerous regional and international competitions. The most humble man I've met to date, James "Cowboy" Fernandez will be missed.
James "Cowboy" Frernandez, born Dec. 12, 1931 in Port Arthur, Texas, is survived by his sister, two daughters, two sons, eight grandchildren, 14 great grandchildren and three great-great grandchildren.
Charlie Holder purchased the company in 2011. "He never let the quality diminish all those years. He never went to China, either. He was passionate about his brand. He invented something that was quality that I could work off of and keep alive," lamented Holder.
Today, Sure-Shot Game Calls offers over two dozen game calls for waterfowl, predator, deer and turkey.