American Hunter Assistant Editor Jon Draper recently set out to test a new Barnes bullet designed for the AAC .300 Blackout. His target? Black bear located at the Jicarilla Apache Nation near Dulce, N.M. Keep your eyes peeled for this new 120-grain bullet in this caliber, which should be available early 2014. In the meantime, check out the photo gallery to see how Draper dropped the hammer on some big old bruins.
Gallery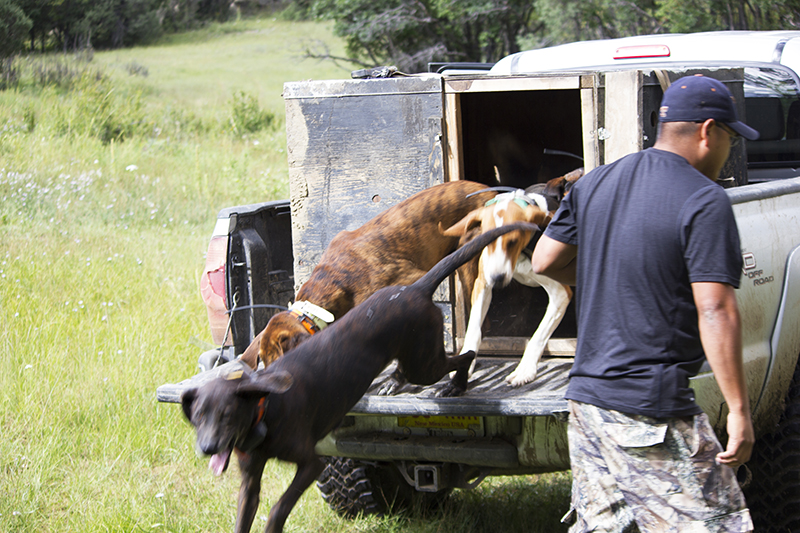 Unleash the Hounds!
Duane Collado is one of two guides to run dogs on the Jicarilla, and these hounds have a one track mind…Bear!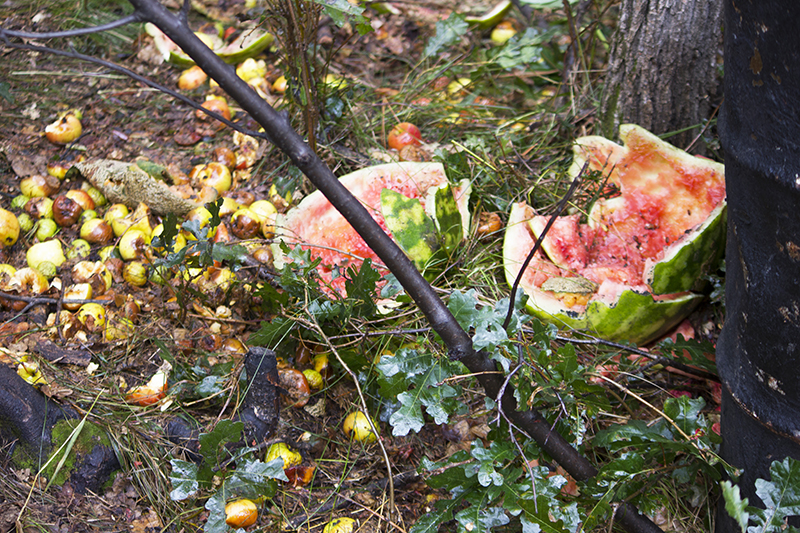 Bait
The bait sites were full of goodies that bears couldn't resist.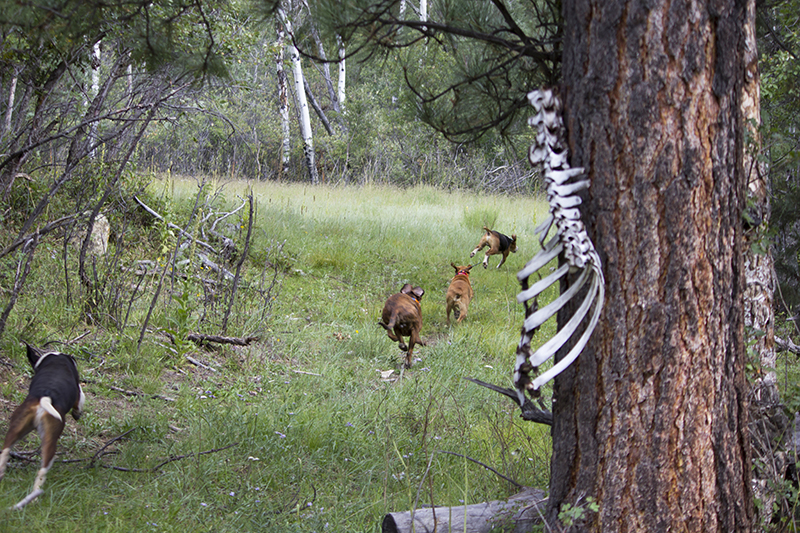 Scent Trail
Once on the scent trail, there's no calling these dogs off.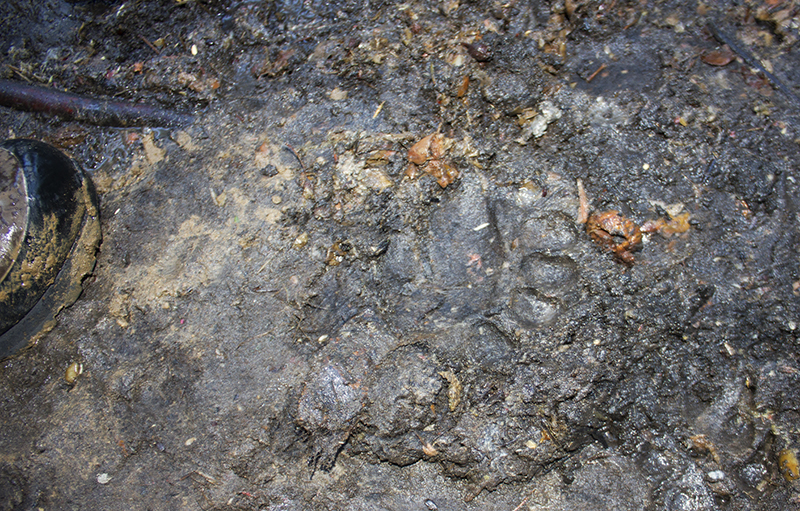 Tracks
As Duane put it, "big tracks mean big bears."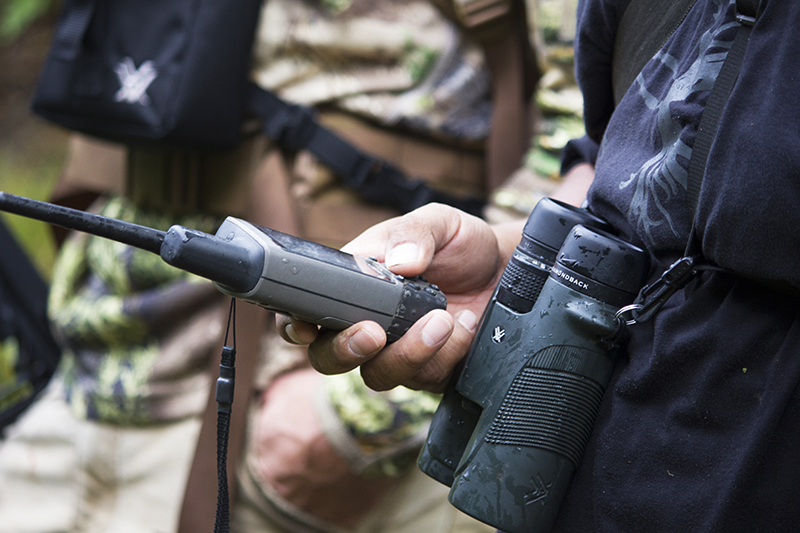 GPS Tracking
Watching the dogs on a GPS tracking device. If they're still moving, then they're on a bear.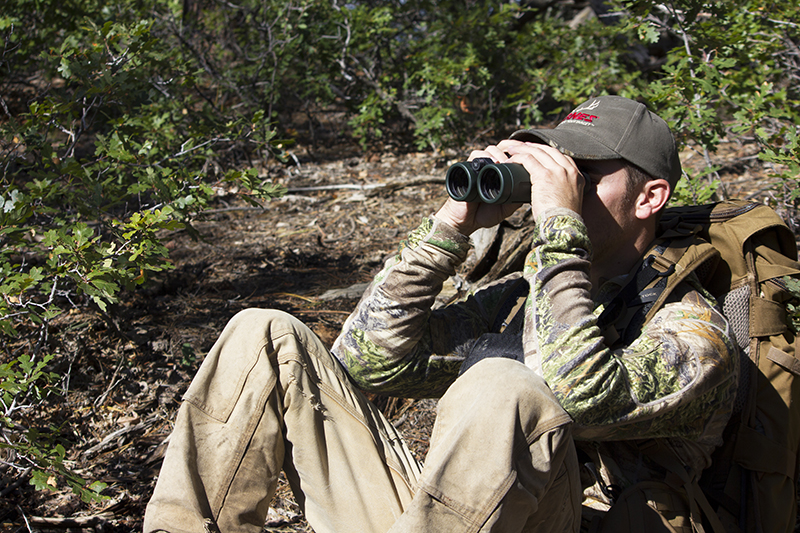 Glassing for Bruins
Brett Throckmorton from Barnes glassed, hoping to spot the bruin and/or the dogs from a vantage point on top of a steep ridge.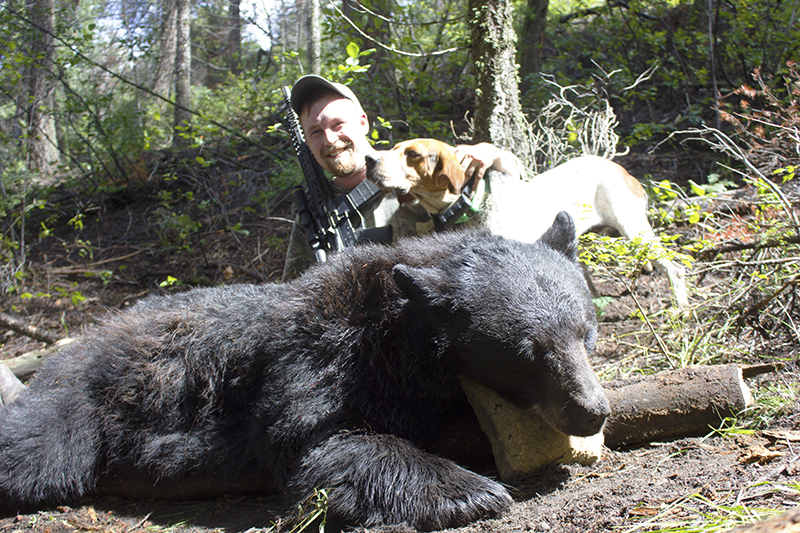 Bear Down!
We chased this gorgeous black bear all day and though the dogs had pretty much worn him out, as the guide put it "big bears don't tree." He was perched on a rock when I was finally able to bring him down with some well-placed shots through the forest.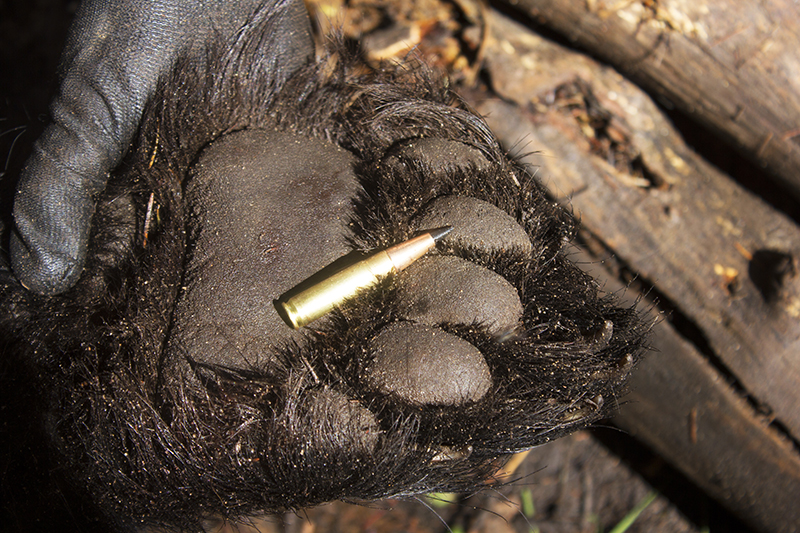 Barnes 120-Grain Bullet
The new Barnes 120-grain bullet did the job on the 350-pound bear.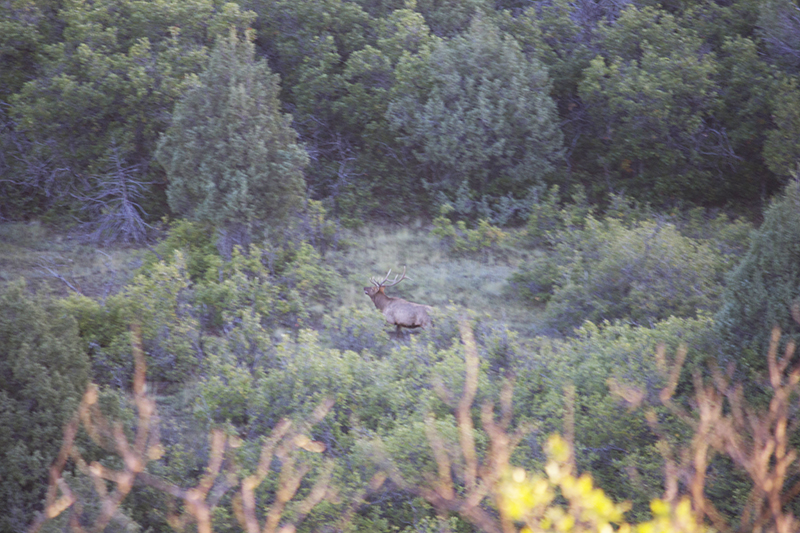 Elk Sighting
Elk were plentiful and bugling. Wish I had a tag!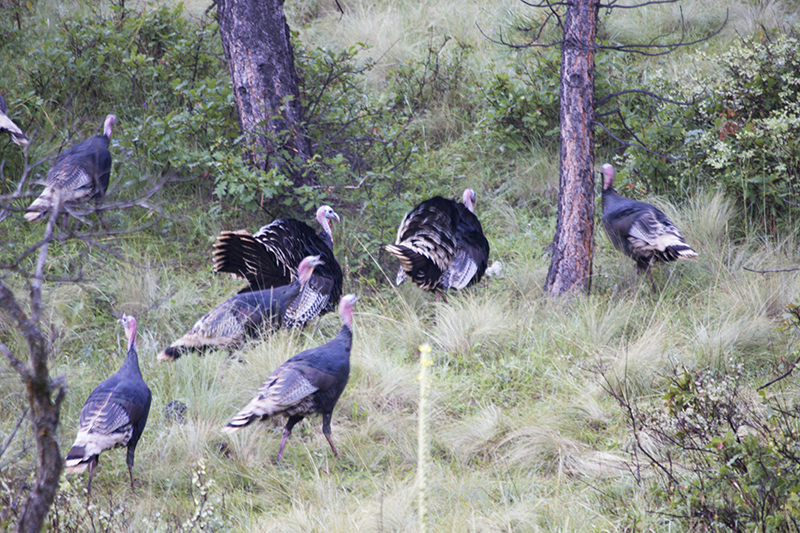 Merriam's Turkeys
The number of Merriam's turkeys in the area was amazing. They didn't have care in the world.
Smaller Bear
We treed some smaller bears that we passed on. There are bigger ones out there boys!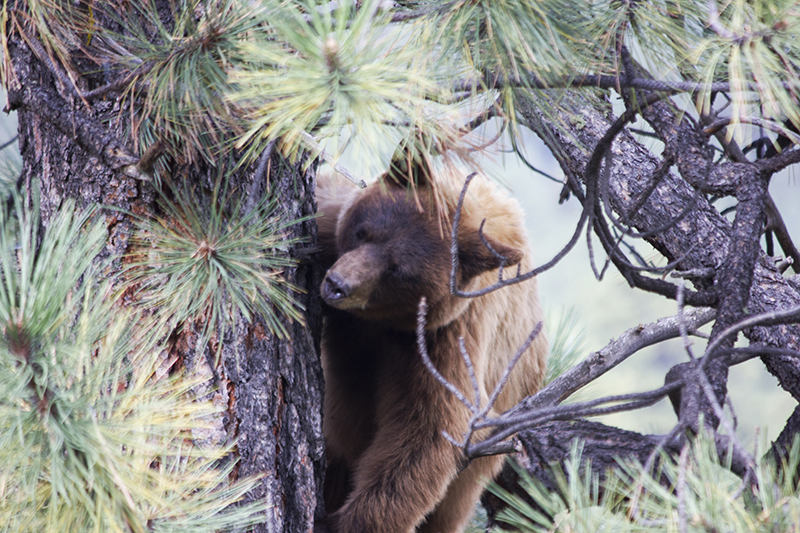 Color-Phase Bear
Though a bit small, this gorgeous color-phase bear had Brett thinking long and hard about taking a shot.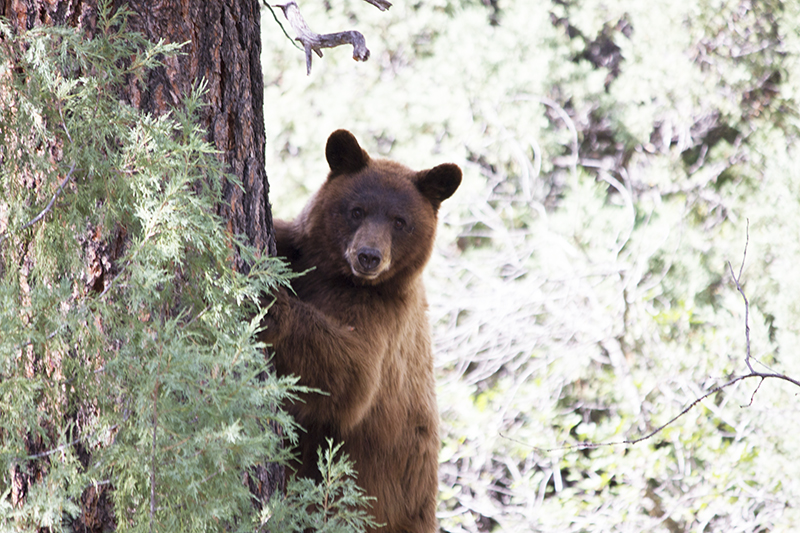 Bear Show
She gave us quite the show as we tied up the dogs.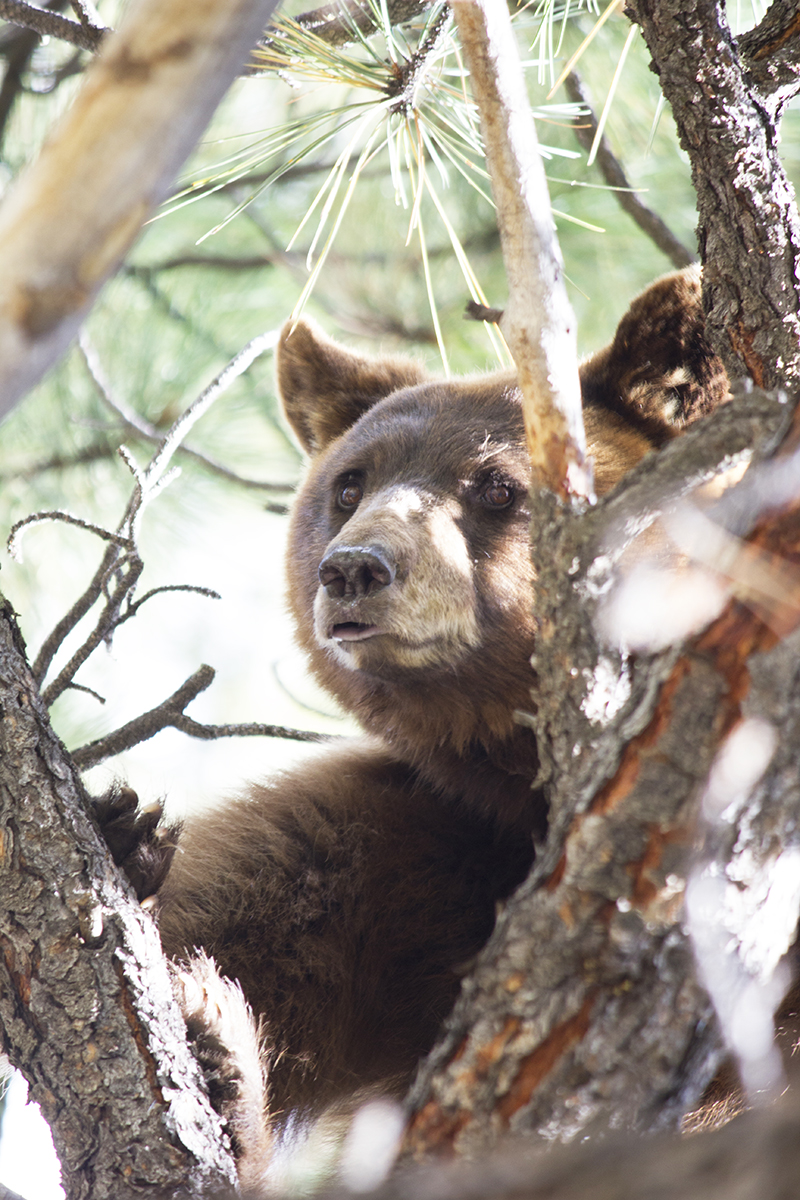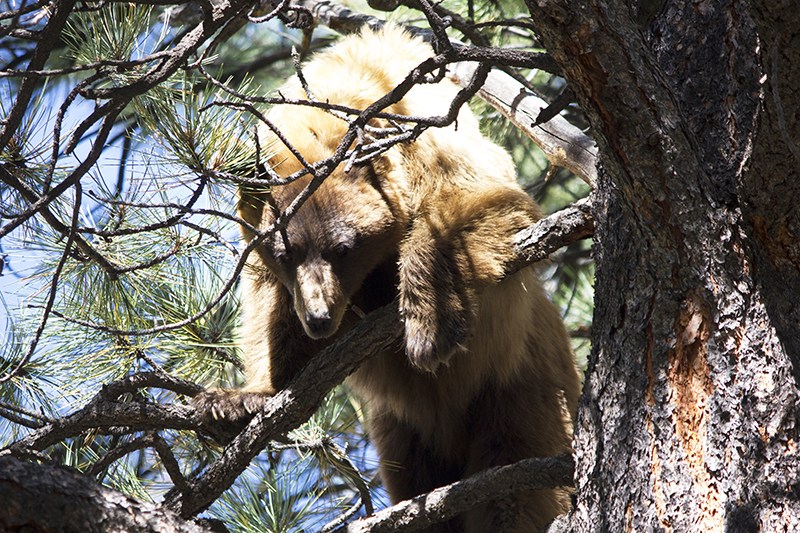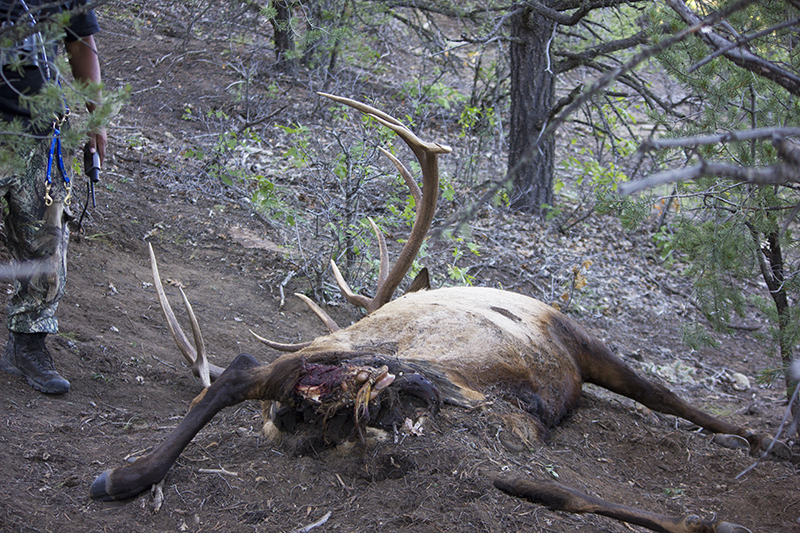 Elk Tip
Thanks to a hot tip, we found Brett's bear feasting on this giant bull elk that had been wounded during archery season. It looked as though the bear had brought the injured animal down. Each night he was back on the elk, and each morning we sent the dogs after him.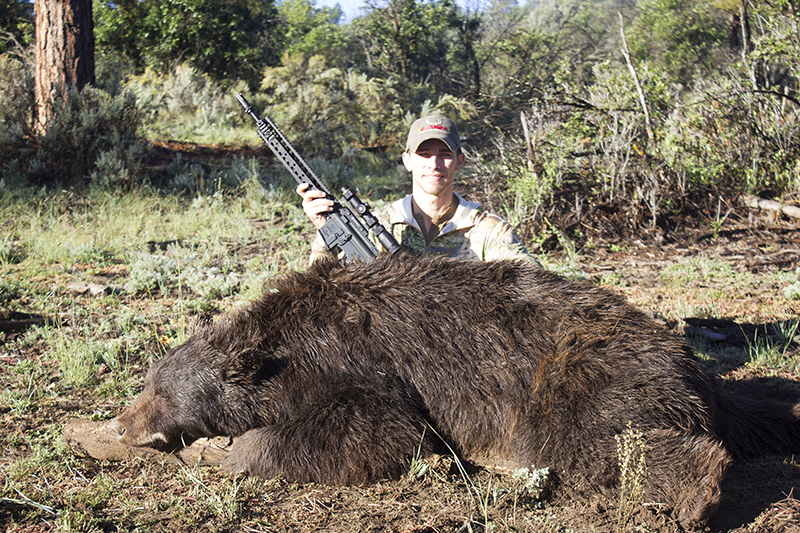 Bear Chase Success
This smart old bear gave us the slip for three days before he was finally brought down in a close-quarters, high-octane chase. He stunk like rotting elk. Go figure!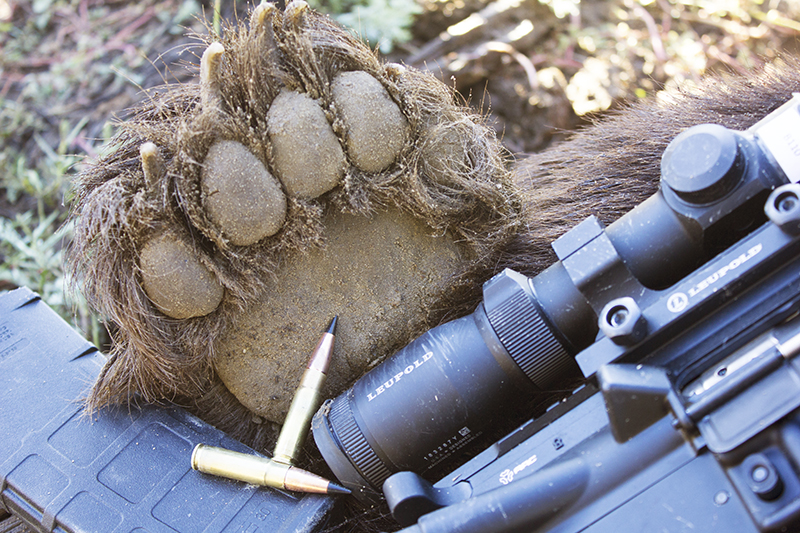 AAC .300 Blackout Rifle
The AAC .300 Blackout rifles topped with Leupold optics were a great combination to get the new 120-grain Barnes bullets into the kill zone through the thick bush. Awesome bear, Brett!