by
posted on July 29, 2018
Support NRA American Hunter
DONATE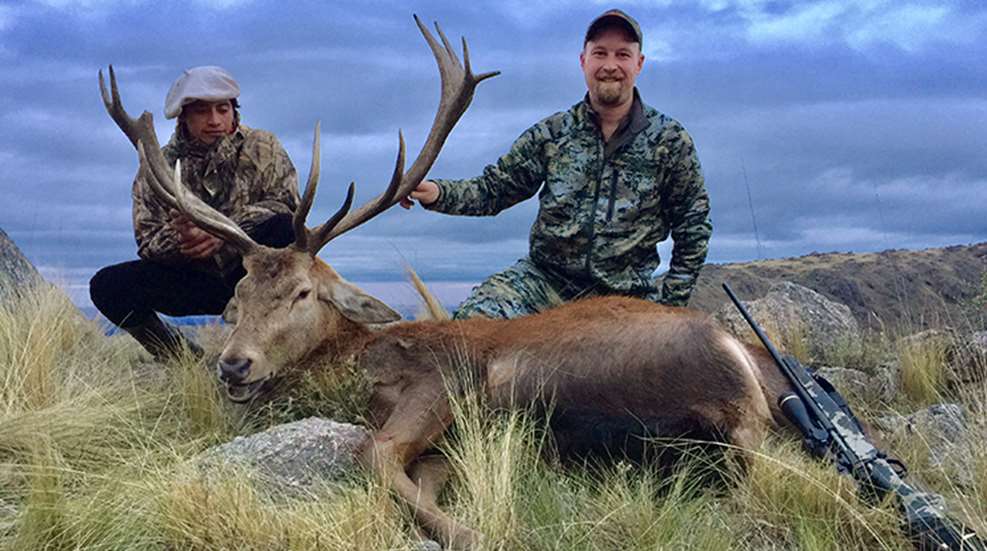 Editor's Note: Managing Editor Jon Draper recently had the chance to put the following gear to use on a red stag hunt in Córdoba, Argentina. You can catch up on that story here.

Winchester XPR Vias Rifle
The Winchester XPR Vias rifles we used on our recent trip were chambered in .300 WSM, each with a Kuiu Vias camo paint job. With a composite stock, M.O.A. Trigger System and a button-rifled free-floating barrel, the Winchester XPR at only 7 pounds is a lightweight and accurate rifle that could easily sell for double what you'll pay for it. MSRP: $599.99; winchesterguns.com.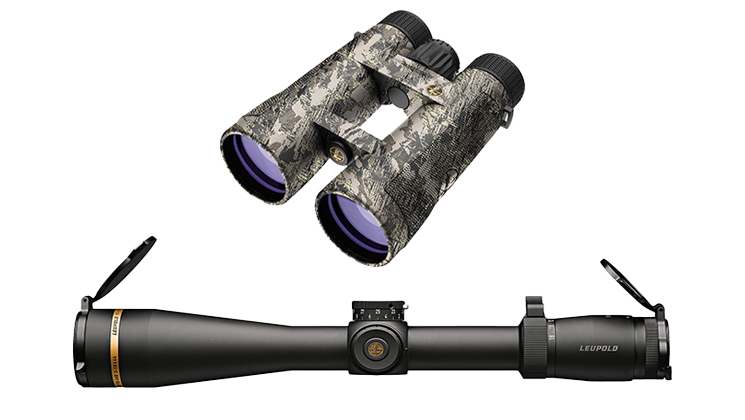 Leupold Optics
Atop our rifles were Leupold VX-6HD 3x-18x-44mm riflescopes. The wide zoom range allowed for quick shots inside 200 yards, and the CDS-ZL2 Zero Lock elevation dial, calibrated specifically to the loads we were using, provided the confidence to reach out way beyond that. Leupold's BX-4 Pro Guide HD 10x50mm binocular made glassing stags in the shadowed valleys a simple task of patience; even those stags way beyond my ethical—and price—range were available to ogle. MSRP: $2,079.99 (VX6-HD 3X-18X-14mm), $809.99 (BX-4 Pro-Guide HD); leupold.com.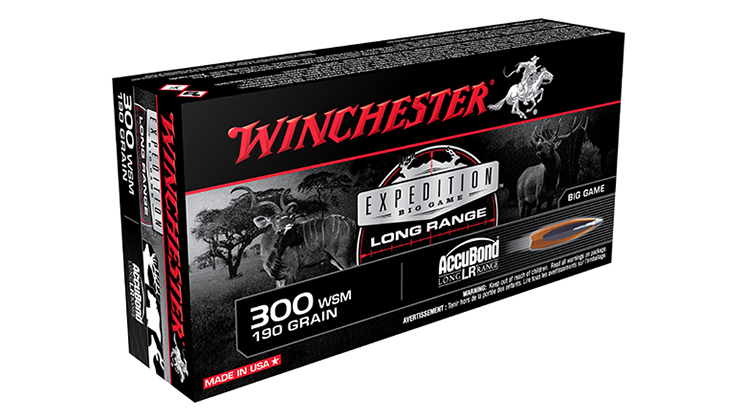 Winchester Expedition Long Range Ammo
Our detachable magazines were filled with Winchester Expedition Long Range. The heavy-for-caliber .300 WSM Expedition Long Range ammo sends a 190-grain Accubond Long Range bullet, designed with a long ogive and a boat-tail for stabilization at extreme ranges, out of the muzzle at 2800 fps. Its polymer tip and a deep hollow behind it result in massive expansion even at distances where velocities start to slow. MSRP: $35-45 per 20-rnd. box; winchester.com.