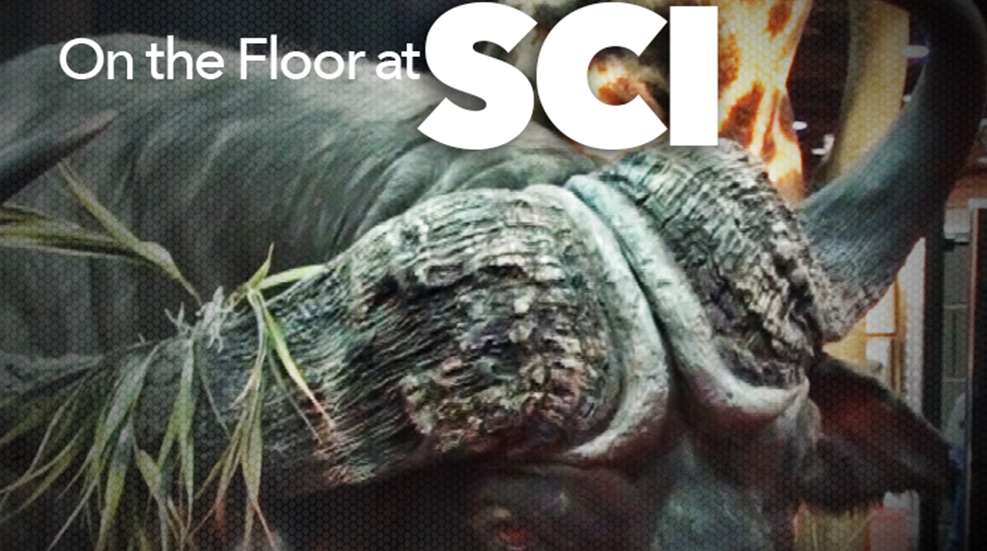 The National Rifle Association is headed back to Harrisburg, Pa., for the second Great American Outdoor Show Feb. 7-15, 2015, at the Pennsylvania Farm Show Complex. As the largest sporting and outdoor show in the world, it brings together shooters, fishermen, hunters and outdoor enthusiasts to celebrate all the outdoor traditions treasured by millions of Americans and their families. This much-anticipated and must-attend event features more than 1,000 exhibitors ranging from shooting manufacturers to outfitters, fishing boats, RVs, archery and art covering 650,000 square feet of space. The action-packed nine-day event also includes exclusive country concerts, fundraising dinners, speaking events, competitions, celebrities, seminars, demonstrations and so much more.
"We are humbled by the support attendees showed last year and have worked hard to make the 2015 show an even better experience," said Kyle Weaver, Executive Director of NRA General Operations. "Between the miles of aisles in our exhibit halls and all the great evening entertainment we've planned, the 2015 Great American Outdoor Show will be one to remember."
Unlike any other outdoor show, the Great American brings together national firearm manufacturers to give you an exclusive look at the latest and greatest in the industry. More than 150 exhibitors alone will adorn the Shooting Sports Hall, but it doesn't stop there.
More than 600 hunting and fishing outfitters will be spread throughout the complex, giving attendees the chance to explore all different types of equipment, gear and opportunities. As you make your way through the halls, chances are you'll stumble across the 2,500-gallon Hawg Trough, full of your favorite freshwater game fish. The giant fish tank is not only impressive by size but will attract fishermen of all skill levels with entertaining demonstrations of fishing techniques by the pros.
In addition to guns and gear, there will be a multitude of appearances and seminars throughout the show. Some feature celebrities from the Outdoor Channel, the Presenting Sponsor of the Great American again this year.
"We are excited to continue working with the Outdoor Channel to promote our country's rich hunting, fishing and outdoor traditions," Weaver said. "The relationship between our two organizations is only getting stronger thanks to this partnership and several great NRA television shows."
Not only will attendees have opportunities to meet and greet celebrities such as champion turkey caller, accomplished whitetail deer hunter and Pennsylvania native Matt Morrett, but they will also have the chance to participate in seminars hosted by experts of their field such as Ralph and Vicki Cianciarullo, the "first couple of hunting," who will share their tips and tricks for becoming a better hunter. These seminars offer attendees expert insights on becoming a better outdoors person.
You can also show off your own expertise in one, or all three, of the competitions at the Great American. Participants can demonstrate their talents in 3D archery, game-calling or taxidermy to win prizes. If that's not for you, there are other opportunities to win great prizes, such as from The NRA Foundation's ever-popular Wall of Guns built by Legacy Quest Outdoors and presented by Henry Repeating Arms. The Wall of Guns will boast more than 50 different makes and models of firearms, and participants will have a chance to win their choice of firearm(s).
The Great American is designed for the whole family, offering something for everyone. Take the kids to the Family Fun Zone and let them learn gun safety with Eddie Eagle, get their face painted, go fishing, learn about hunting and duck calling, or even try their hand at 3 Gun AirSoft shooting.
Pyramyd Air will host an air rifle range in the Outdoor Lifestyle Hall that will appeal to experts and novices alike; from high-powered air rifles to air pistols, conventional to cutting edge, there will be something for everyone to try. Multiple lanes and target types will be available to test your skills, improve your marksmanship and have some fun!
NRA Sports is also proud to once again deliver the 3 Gun Experience program with a fun and interactive live AirSoft range. NRA 3GE parallels the fast-growing and ever-popular sport of 3-gun by offering it in a recreational format designed to advance the skills of basic and intermediate shooters. The NRA 3GE range will be open every day during the show, so come out and experience 3-gun the 3GE way!
After you've spent the day exploring all the exhibit halls and participating in activities, the fun doesn't stop. There are exciting evening events, and opportunities for you to help give back. The NRA Foundation Banquet presented by Henry Repeating Arms is an evening of food, family fun and great auctions. Attendees will have the opportunity to support fundraising by bidding on, and winning, unique firearms, merchandise and gear. The event will take place on Thursday evening, Feb. 12, in the PA Preferred Ballroom, located in the Pennsylvania Farm Show Complex and Expo Center.
The Great American Outdoor Show ends by rocking the house with an exclusive NRA Country concert. This year, NRA Country music star Lee Brice will take the stage, get you up on your feet and show you what a "Parking Lot Party" is really like. Alongside Brice, will be award-winning husband-and-wife duo Thompson Square, who will perform their breakthrough hits like "Are You Gonna Kiss Me or Not" and "Everything I Shouldn't Be Thinking About." Be sure to get your tickets soon, as this year's concert will surely be another sold-out event!
Don't miss out on the fun. Make plans now and bring the whole family. Visit GreatAmericanOutdoorShow.org for more information.