by
posted on August 27, 2013
Support NRA American Hunter
DONATE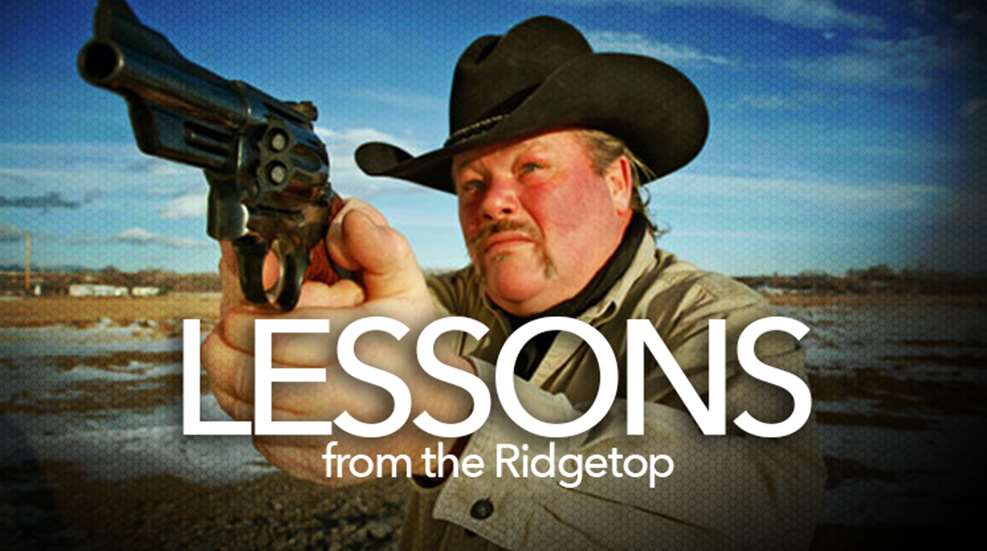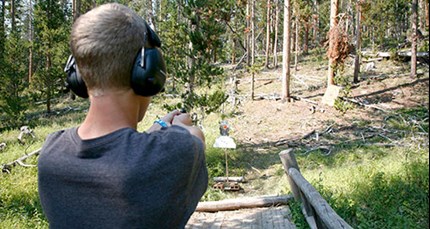 I am running a bit behind on my blog, but hopefully you'll understand why in a moment. I recently spent some time building four portable shooting benches for a church-sponsored "Sportsman's Retreat" held in the Big Horn Mountains about 90 minutes from my place. The week consisted of four 13-hour-plus days, and quite frankly I haven't worked like that in a long time. I was exhausted by the time they were finished.
But like a good soldier, I was up early the morning of Friday, August 16, and got up to the camp in plenty of time to help with the set up. This retreat is for men and boys, 12 years old or older. It mixes outdoor lore—everything from fishing to archery to shooting rifles, pistols and shotguns—with a little friendly competition and some spiritual learning. I was asked to help out with the pistol shooting.
There were quite a few father-son partnerships, a few grandpa-grandson partners and a couple of young men from broken homes. The most common denominator was a genuine thirst for knowledge. Many of the participants had little or no training with handguns. Most shot semi-autos or borrowed my Kimber Rimfire Target, and I coached them on grip, sight picture and trigger control. They all pretty much paid attention, but one young man from a badly broken home really paid attention.
I won't use his name, but he is a very slightly built youngster. The day before the retreat he had a nasty accident on his roller blades—bandages, road rash, the whole works. He didn't hang with the other boys, and I imagine that he has been subjected to some bullying at school. He's quiet and shy, until it was his turn to shoot. His hands are too small for the 1911 grip profile now, but he gave it his best. He peppered me with questions on grip and trigger control. This young man clearly has an analytical mind desperate for answers and an intense desire to seek them out. His shooting wasn't much—like I said, his hands are still too small—but he had the fire in his eyes.
Another young man a couple or three years older than my young pupil was almost the opposite physically. At 14 he's already taller than me, and has had some experience with a centerfire pistol via his dad. Part of the pistol regimen is a Failure to Stop—the Mozambique Drill, two shot to the center of mass and one to the head. We had a steel silhouette with a cutout in the head for a clay pigeon. This young man was shooting a vintage Ruger Bearcat and cleaned the drill in 3.2 seconds!
I came home late Saturday thoroughly beat. In fact, Sunday I spent lying around and doing absolutely nothing. But I felt great in my heart. I helped some folks get started in the sport we all love. It was all good. You say you're tired of all the anti-gun and anti-hunting nonsense being propagated now? Sure, write a check to NRA-ILA, but also volunteer or start up your own program to bring shooting to a family that might not otherwise have access to it. The rewards you'll get for giving back will amaze you.