Support NRA American Hunter
DONATE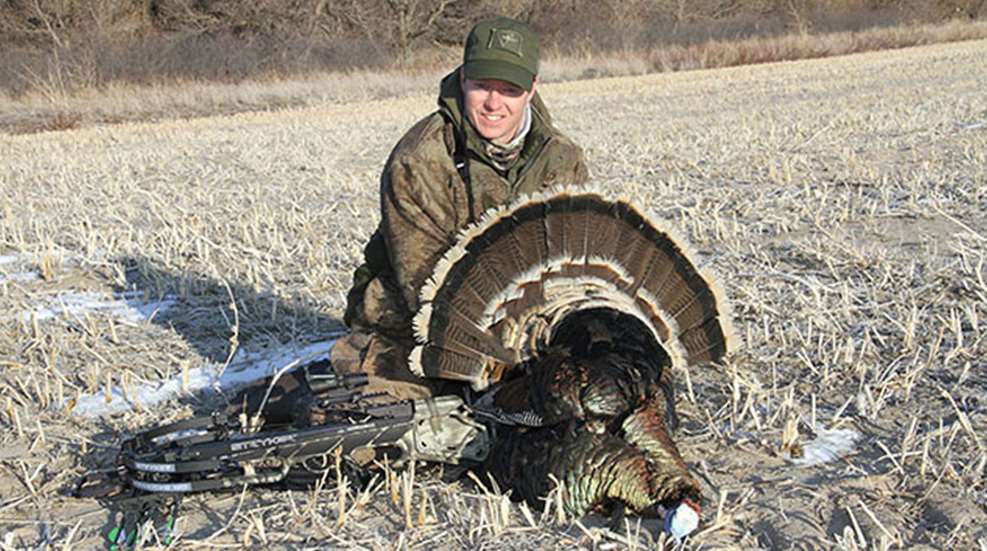 Nebraska in March can be chilly—even frigid—but that doesn't stop a band of dedicated hunters intent on hunting spring turkeys. With its diverse terrain and two-bird limit, central Nebraska offers even fanatics an incredible turkey hunting experience, even if at times it may feel like a winter deer hunt.
Gallery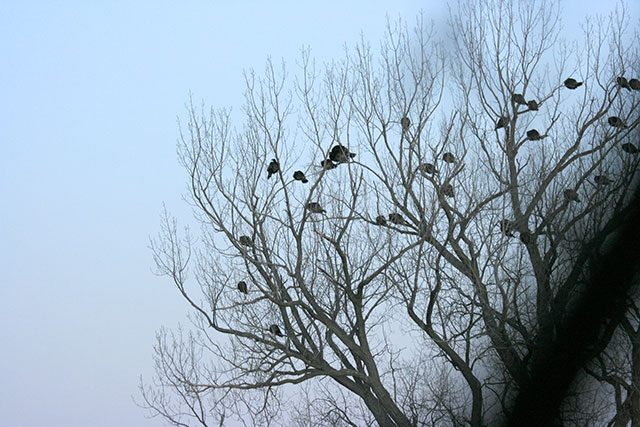 Roost
When the wind barrels down the Great Plains and shoots over the hills, Central Nebraska can feel more like a winter deer hunt than a spring hunt for turkeys. Roosted birds are reluctant to fly down … but of roosted birds, there are plenty.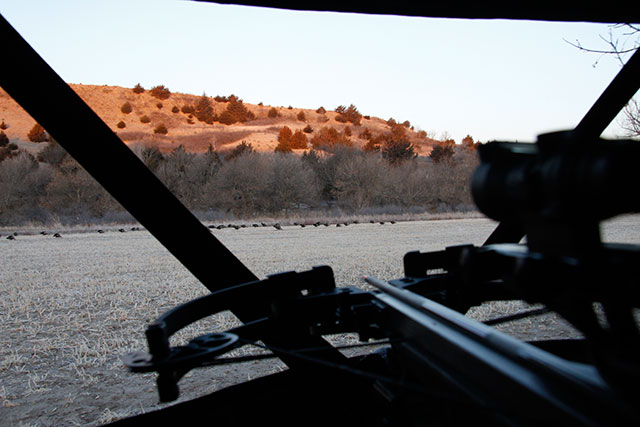 Fly Down
The sagging limbs of a lone, large cottonwood tree quivered with the weight of 400 turkeys. The tree was a known roost, and so the hunters slipped into the blind well before dawn ... and waited for the sun.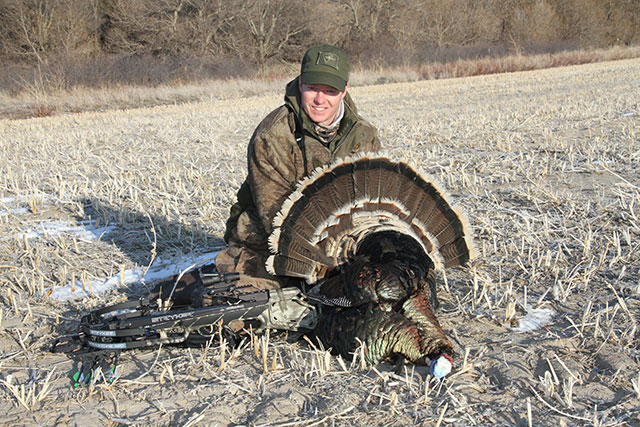 Cold Success
Hopes were dashed as birds pitched down and marched away. But when a hen broke from the line and the boss gobbler hustled out to herd her back, and thunk went the hidden crossbow.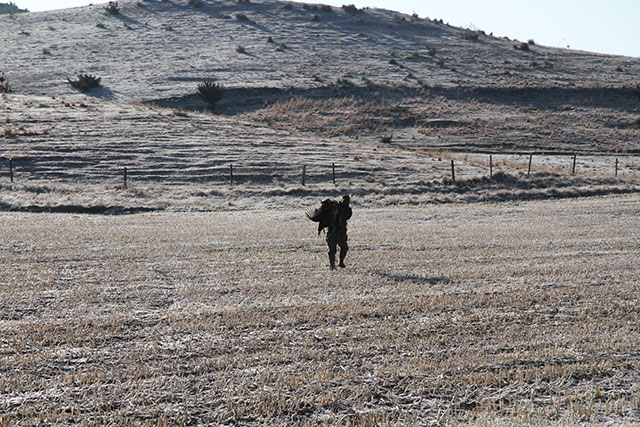 Going Home
In 8-degree weather, a hunter proudly totes his trophy back to the truck … and the heater.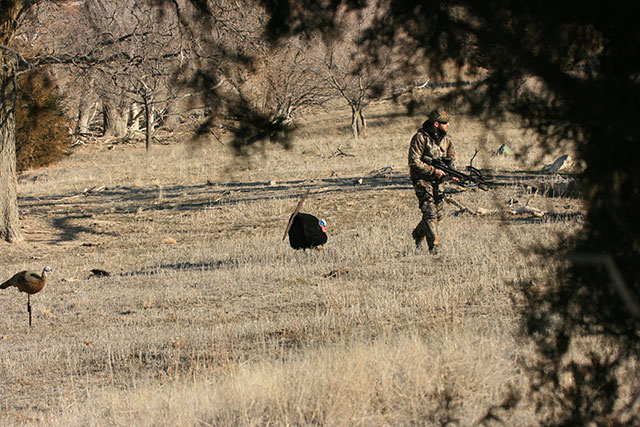 New Setup
Justin Leesman of Alps Mountaineering sets out a decoy between the flock's known roosting and feeding grounds. The ambush does not pan out.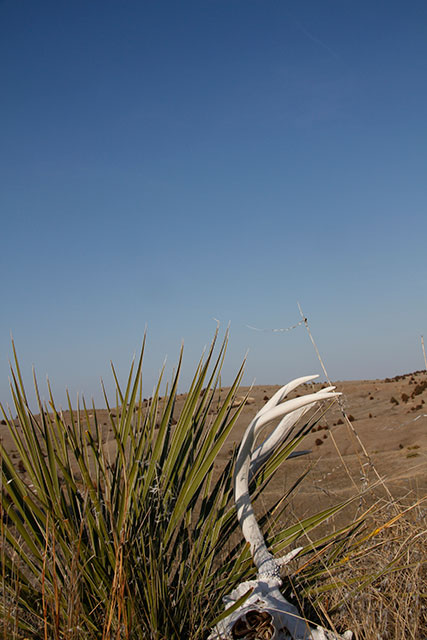 The Badlands
When the hunters amble across a deer skull they are reminded that these lands, while game rich, are badlands indeed.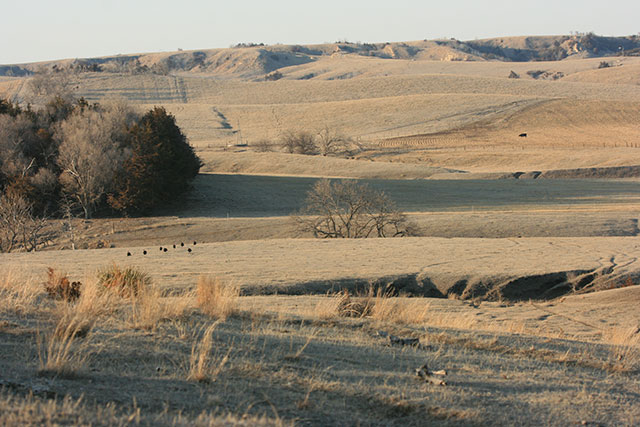 Here They Come
Eastern turkey hunters rarely get to use their vision to find and call birds. On the plains, however, watching a group of longbeards race to a call from a mile away is something to behold.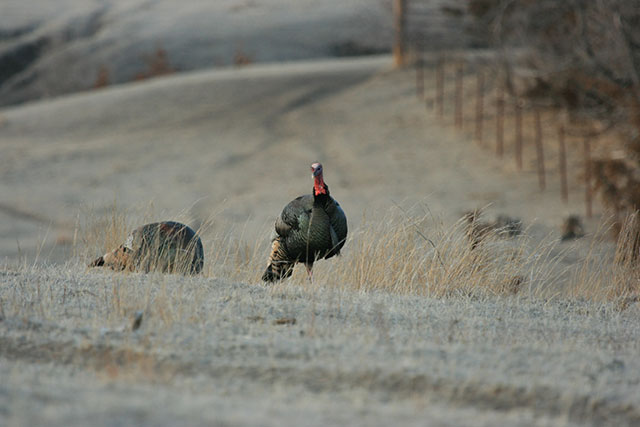 Crossbow Misses
Even with a modern crossbow scoped with a Trijicon Acog XB, hits are not guaranteed. Leesman's bolt hit an inch above the wing butt; slow-motion video revealed it glanced off, merely stunning the gobbler.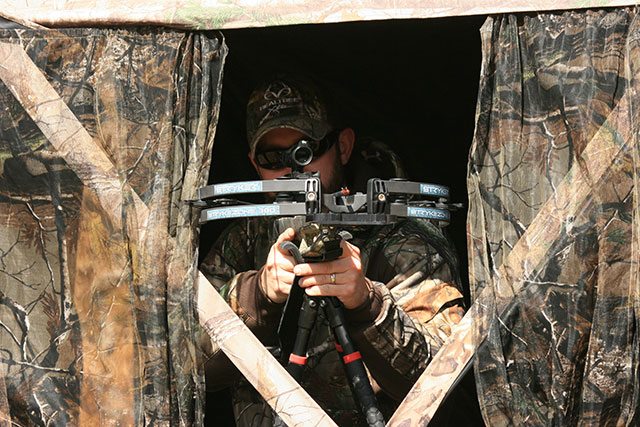 New Chance
From his comfortable hide, Leesman was also stunned that the turkey recovered and ran off—from what seconds before appeared as a clean kill. Lucky for him, there is no shortage of birds near Arnold, Neb.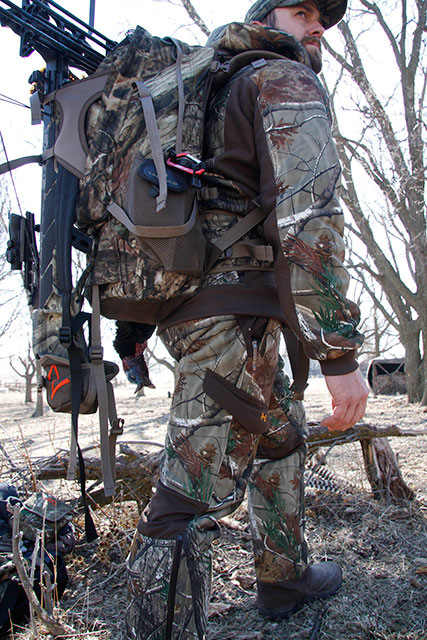 Paydirt
A monstrous flock of birds preferred to roost near an old barnyard. At fly-down, Leesman redeemed himself with a nice tom to strap to his pack.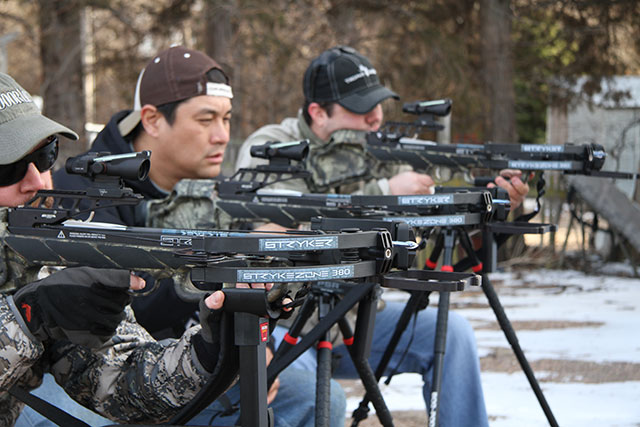 Camp Games
Back at camp, hunters engage in shooting games for fun and practice. The Stryker crossbows from Bowtech proved fast, quiet, accurate and deadly, especially when topped with first-class optics.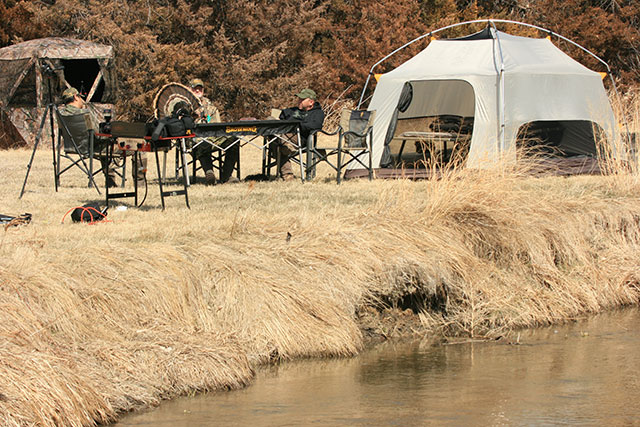 Camp Life
Finally the cold weather broke, and the turkey camp was warmed with sunshine—and tail feathers.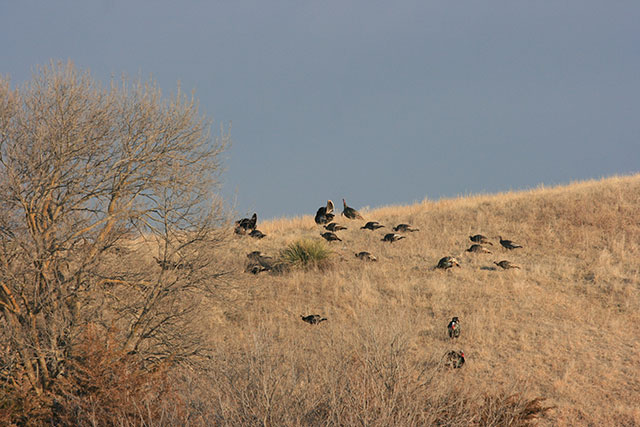 Spot and Stalk Turkeys
After a couple days in a ground blind, new terrain dictates a spot-and-stalk hunt. These birds were spied daily from their safe vantage atop one of many tall hills.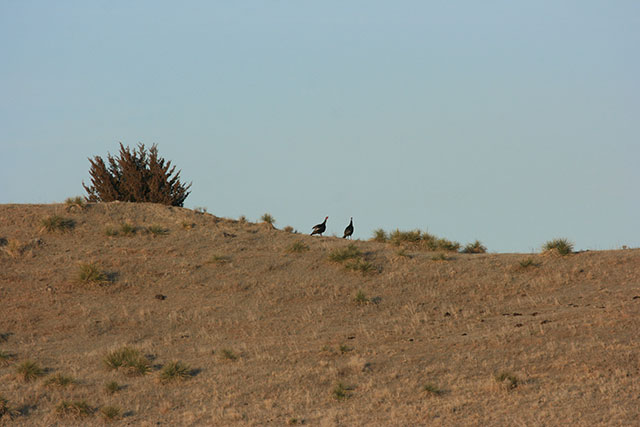 Peeping Toms
A pair of gobblers peek over the hill, but when they don't see the maker of the hen calls, they grow suspicious and disappear back over the top.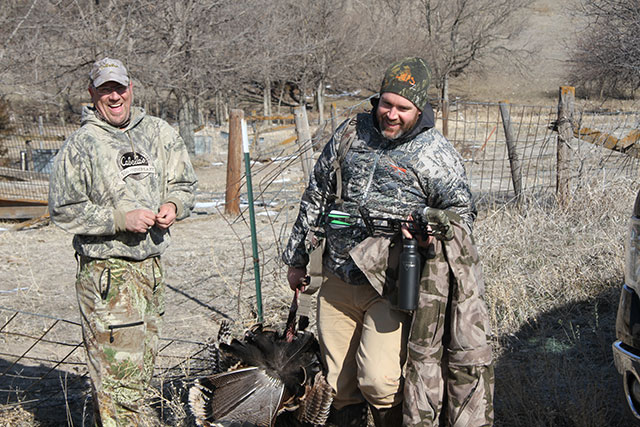 Barnyard Success
Hunter John Snow and guide Doug Stults (left) finally trick this old barnyard tom.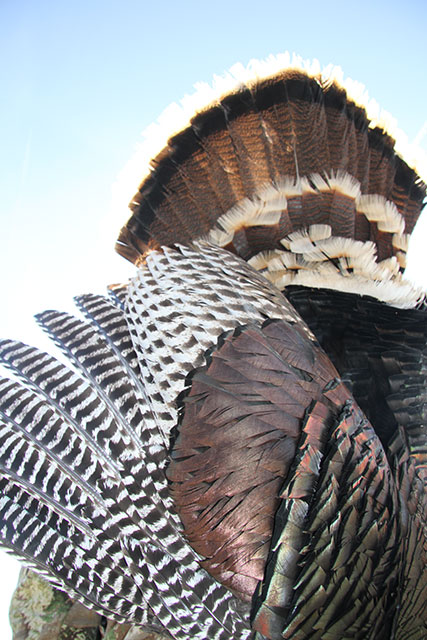 Merriam's Gold
Merriam's turkeys range for miles over the plains; gobblers have white tail fan tips and huge bodies.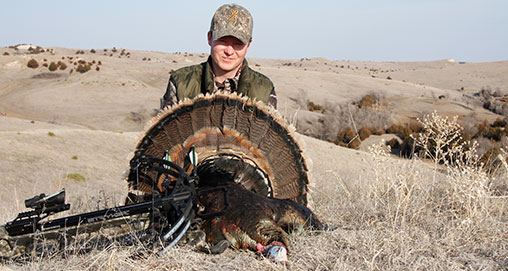 Jeff's Long Shot
After spotting a flock feeding in an open field hundreds of yards away, the author crawled to 60 yards, placed the ACOG's crosshair on the biggest strutter and squeezed.