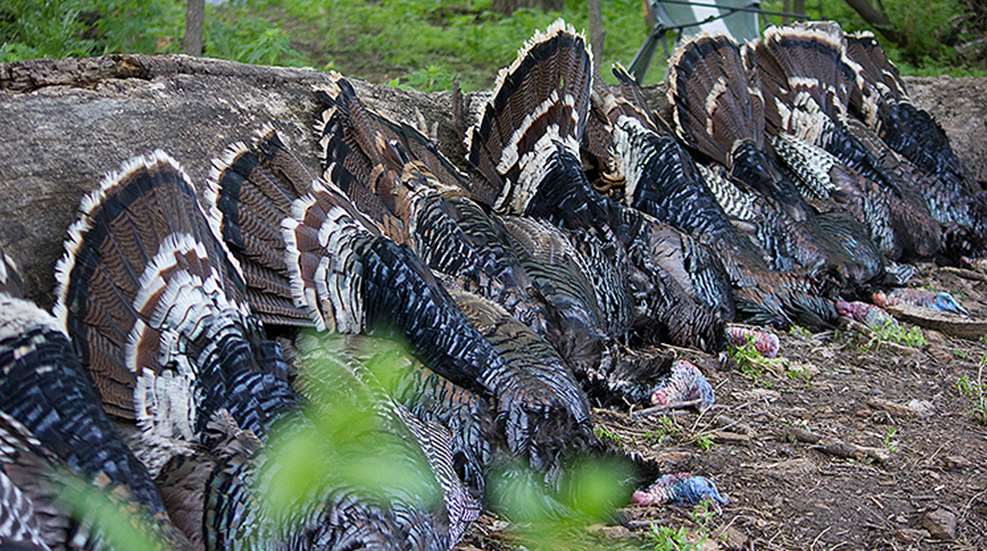 "What do you mean head out at 8:30?"
When he said it the first time while briefing our group shortly after we arrived at camp, I could've sworn he misspoke. But now, hearing it again as the sun began to fade, that the trucks would leave at 8:30 a.m., leaving us plenty of time for a hearty breakfast before departure, well, now I just thought Jim Kuhn, owner of The Roost Lodge, was insane.
Welcome to Nebraska. I left convinced it was a magical place.
Nebraskans have a different take on hunting the wild turkey than we do back East, and what I would give to bring it back home. Where I see turkeys as an elusive and, in my experience, very unreliable prey, they see predictability. By the time we put tire tracks in the dirt driveway, my buddies back in Virginia would have been in the woods for hours, some of them admiring spurs on the ground. I was apprehensive about the tactic, and sure we were missing opportunities. But what did I know? Truth be told, though I love hunting turkeys, Eastern birds give me the slip more often than not. So, I thought, despite my inner turmoil and depleting faith in success, I would rejoice in the few extra hours of play we were provided that night and, despite the wee hour bedtime, be ready to rock come 8:30 a.m. I mean, heck, who decided you have to be in the woods at daybreak anyway? Therein lies my fallacy: assuming we'd be hunting in the woods.
You see, the terrain of north-central Nebraska—mainly rolling farm fields—lends itself to a 9 a.m. hunt. It's around that time that hens depart from big toms, and the toms, like clockwork, hit the open fields and pastures to strut in the sun. That's where we'd hunt them. No need to find a roost tree to sit beneath at daybreak. Spotting them from the comfort of the truck with bellies full, we'd make a stalk if the birds were big and of the subspecies we were after.
But how do you stalk a turkey? Behind a decoy of course; a flashy tom with a big fan works best. The plan: Get as close as you can by working the field edge, then crawl behind a strutting decoy and hope the birds see you. The goal, and it played out in just this fashion, is that the dominant birds will see the interloper strutting his stuff, and infuriated, will come charging in for a fight. By the time they realize they've been had, if they do at all, it's too late. When this method is done correctly, and if the shooter has the patience for it, birds can be felled at point-blank ranges—I'm talking barrel tip to bird beak.
When the big Rio we were after popped his head over the rise as up-close-and-personal as I've ever had a bird, I, snugged up next to my guide in the prone position just to the right of the decoy with the Winchester stretched out in front of me, looked at the "whites" of the gobbler's eyes and was able to send the load of No. 6's into his flaming-red head at 6 yards. Exciting? The word doesn't do it justice.
This method of turkey "reaping" allowed a group of 10 hunters to drop 20 birds in just over a 20-hour period. Those Nebraskans might be onto something. I only wish I had those fields and birds at home. Then again, maybe not, because I could see myself getting used to this hunting-after-breakfast thing and applying it to other seasons. Can you imagine trying to convince your buddies of the merits of a 9 a.m. duck hunt?
Nebraska Turkey Tools
• Primos' Chicken on a Stick triggers an aggressive reaction from toms. Perfect for reaping. MSRP: $47.95.
• Browning's new BXD turkey loads have a wad designed for tight patterns at distance. MSRP: $14.95.
• The SX3 Long Beard is a gas-operated semi-auto with a pistol grip for a steady hold. MSRP: $1,269.