by
posted on January 31, 2022
Support NRA American Hunter
DONATE
Hornady has reengineered its extremely popular GMX projectile to be more accurate, aerodynamic and deadly. This includes changing the geometry of the grooves for better airflow and accuracy, swapping the tip out for the company's excellent Heat Shield Tip (previously only available in their ELD line), and generally giving the bullet a full-fledged design makeover.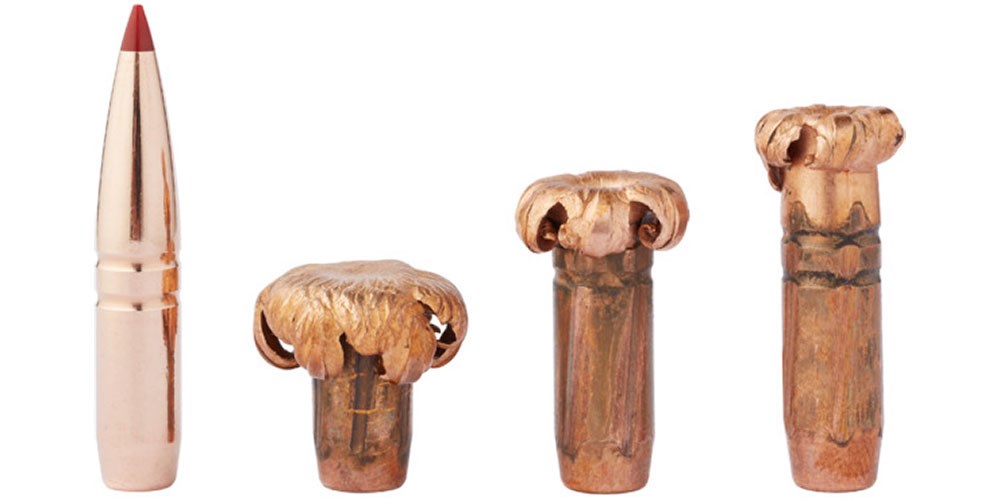 Don't worry, it'll still shoot and perform as well or better than the GMX you've come to love. Ballistic Coefficient will be higher than before, rendering improved downrange accuracy and energy retention. Hornady is calling the updated version the CX for "Copper alloy eXpanding," and is loading it in several of its ammo lines, including Outfitter, which features waterproof and corrosion-resistant nickel-plated cases and sealed primer and case mouths. As a result, the Outfitter line is suitable for use in the most extreme, unforgiving environments anywhere on earth.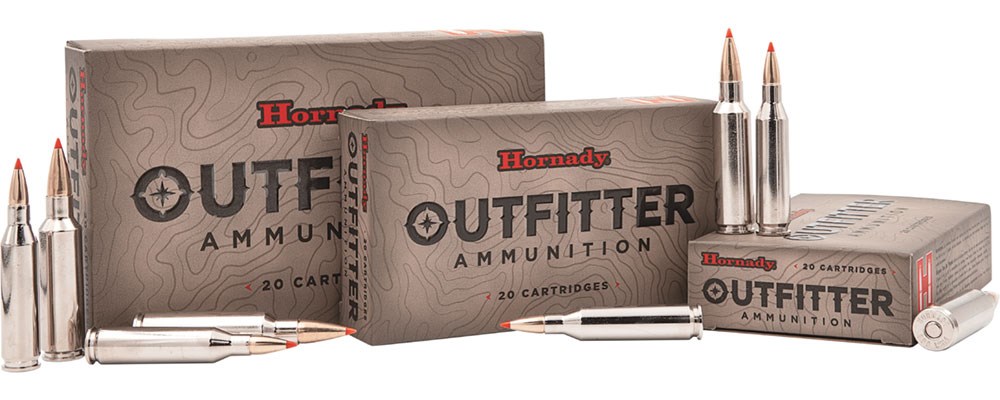 Eighteen calibers are currently available:
• 80-gr. .243 Winchester
• 90-gr. .257 Weatherby Magnum
• 120-gr. 6.5 Creedmoor
• 130-gr. 6.5 PRC
• 130-gr. .270 WSM
• 150-gr. 7mm Remington Magnum
• 150-gr. 7mm WSM
• 165-gr. .308 Winchester
• 180-gr. .30-06 Springfield
• 180-gr. .300 WSM
• 180-gr. .300 Winchester Magnum
• 180-gr. .300 Weatherby Magnum
• 190-gr. 300 PRC
• 180-gr. .300 RUM
• 225-gr. .338 Winchester Magnum
• 250-gr. .375 H&H Magnum
• 250-gr. .375 Ruger
For more information on the new CX Outfitter ammo lineup, visit hornady.com.