by
posted on January 24, 2023
Support NRA American Hunter
DONATE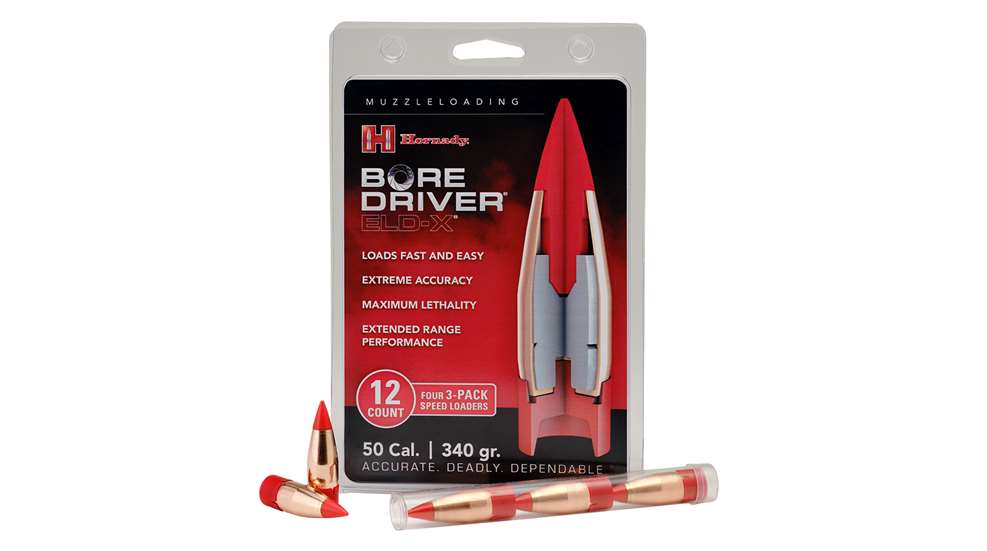 New for 2023, Hornady announces its .50-caliber Bore Driver ELD-X bullet, taking muzzleloading rifles to new heights. Using a bullet diameter of 0.499 inches, the Bore Driver ELD-X features a large polymer tip and a polymer base of bore diameter which seals the burning gasses behind the bullet. The Bore Driver ELD-X weighs in at 340 grains, has a G1 ballistic coefficient (BC) of .315, and a sectional density (SD) of .194.
Compare these features to the FTX variant of the Bore Driver, which weighs in at 290 grains, has a BC of .135 and a SD of .166, you can see where the ELD-X version has a definite advantage in a muzzleloader capable of taking shots at longer ranges, like the Traditions NitroFire. The additional weight of the ELD-X variant makes it a better choice for larger game species like elk, moose and bear.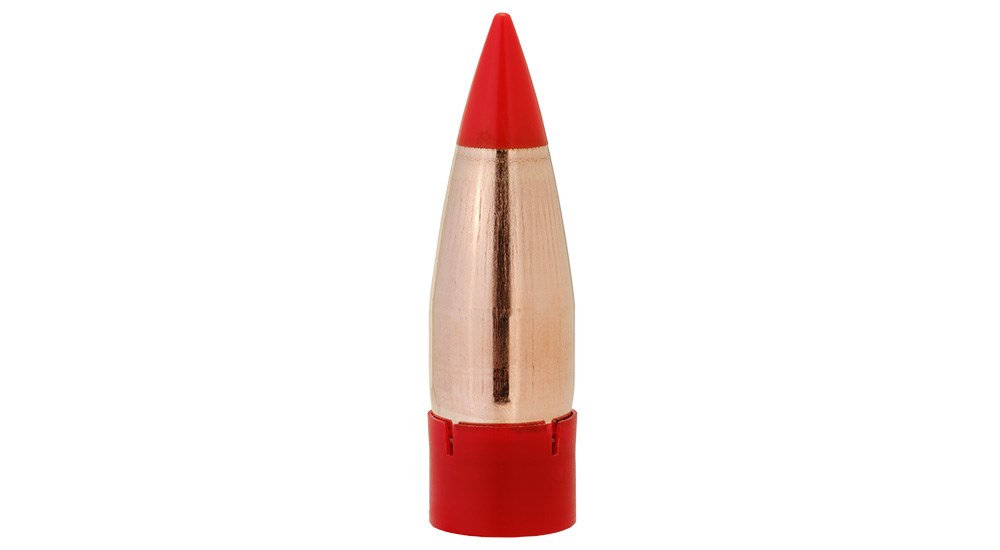 The Bore Driver ELD-X uses an internal InterLock groove to lock the jacket and core together, to slow expansion while maintaining the bullet's integrity. The polymer base locks into the boat tail base of the bullet, eliminating the need for a sabot and reducing the force needed to load the bullet, and Hornady offers special brass ramrod tips which match the profile of the Bore Driver ELD-X, to minimize chances of damaging the projectile as you load the rifle. A concentric, drawn-copper jacket helps enhance accuracy, and this bullet has given up to 21 inches of penetration of ballistic gel under laboratory tests. Give these a try in your favorite muzzleloader. Sold in 12-count boxes.
For more information, visit hornady.com.