by
posted on October 9, 2023
Support NRA American Hunter
DONATE
Heritage Manufacturing has presented its debut collection of classic case-hardened lever action guns—the Settler family. This series includes the Heritage Settler (20-inch barrel), Heritage Settler Compact (16.5-inch barrel) and the Heritage Mare's Leg (12.5-inch barrel).
Details

Settler (20-inch): The Settler features a full-length 20-inch barrel to deliver the maximal accuracy and power of the series. Its classic design pays homage to the iconic guns of the Old West. The Settler holds 15-rounds of .22 Long Rifle in its tubular magazine, which sports a loading port on it's underside. A large-loop lever allows the gun to be charged quickly, not to mention adds to the gun's classic appearance. Traditional buckhorn sight get the gun on-target quickly and accurately, while swivel studs allow for the addition of a sling.

Settler Compact (16.5-inch): The Settler Compact strikes a balance between maneuverability and accuracy with its 16.5-inch barrel. It offers reliability in a compact, easy-to-handle package with Old West attributes. This Compact model holds only 13 rounds of .22 LR, and utilizes a lever with a standard-size loop, in keeping with its more downsized nature. Sights and sling swivel studs remain the same.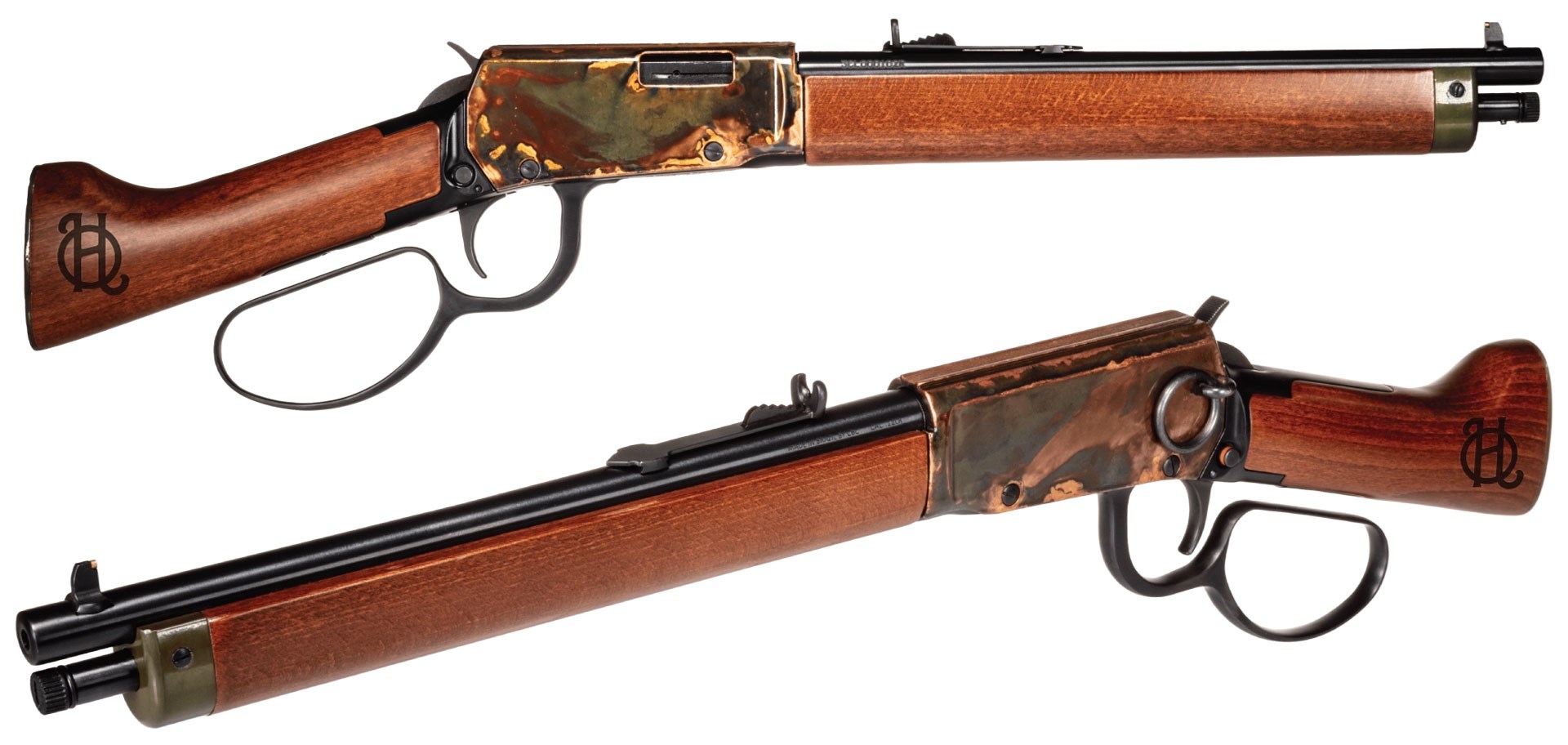 Mare's Leg (12.5-inch): The Mare's Leg, with its unique 12.5-inch barrel, offers quick handling and is ideal for snap shots at wily varmints or just having a blast at the range. Its distinctive design harkens to the gun carried by Steve McQueen in the famous Western series, "Wanted Dead or Alive," and features a saddle ring, making it easier to carry while on horseback or around the ranch. Loop is again oversized, and capacity sits at 10 rounds. 
"Heritage's introduction of the new Settler series is guided by our vision to honor the authentic spirit of the American West," said Laura Prieto, Heritage marketing communications coordinator. "We believe this line of rifles will resonate with our customers as well as our beloved Rough Rider revolvers have."
For more information on any of the above, all three of which utilize a cross-bolt safety, visit heritagemfg.com. MSRP: $474.99-$499.99