by
posted on March 24, 2023
Support NRA American Hunter
DONATE
Garmin recently announced the arrival of three new handheld devices for hunters and outdoor enthusiasts. Perhaps the biggest news is that Garmin is improving upon their flagship GPSMAP 66 series with the release of the new GPSMAP 67 and GPSMAP 67i.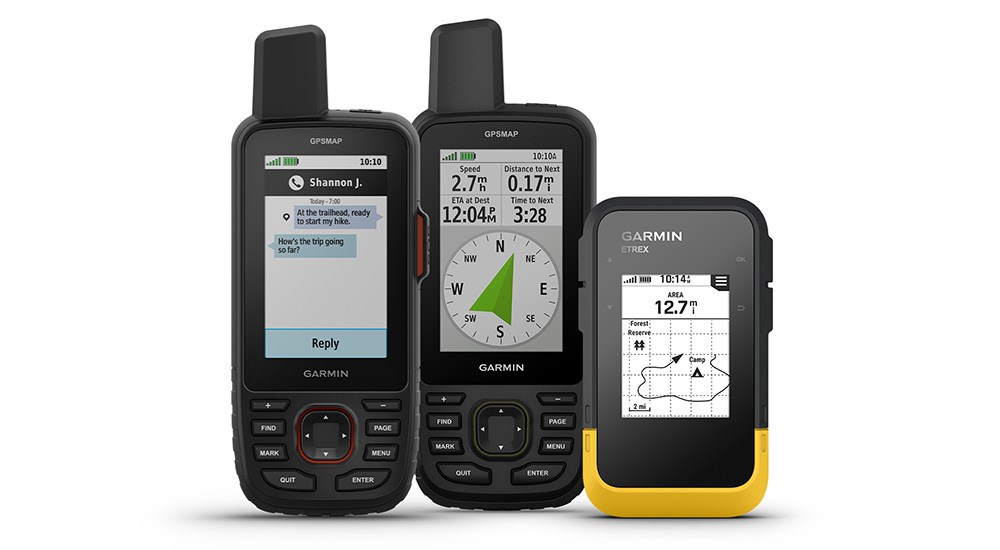 This is significant because the 67 series are the first Garmin handheld GPS devices that are compatible with the company's outstanding new Outdoor Maps+—a high-tech subscription-based service that the company launched late last year. The annual subscription rate of $49.99 provides hunters to premium map data collected from all fifty states, and that means you'll have access to premium elevation contours as well as boundaries for public and private land (including private land-owner's name), BLM land, national wildlife refuges, national parks, state parks, WMAs and other boundaries that can be difficult to determine without a handheld device. Garmin 67s also offer an altimeter, barometer and 3-axis electronic compass.
One feature that hunters will find particularly useful is the handheld's ability to display both enhanced topo maps and photorealistic satellite imagery. When you're planning a hunt, it helps to know the terrain as well as the ground cover because you can plan routes, determine where you'll set up campsites and find quality hunting habitat before you ever reach the area. A skilled hunter who is capable of reading terrain features and habitat types can learn a great deal about the area before they hunt there, and Garmin's updated photos offer detail that many other satellite images cannot match.
The 67i offers Garmin's inReach technology that allows two-way messaging, SOS alerts and location sharing so that if you have an emergency anywhere in the world you can alert others and have help sent your way. This life-saving technology has helped many hunters get out of the field alive when they might not have done so without emergency satellite messaging, and I've used it with success from Africa to Alaska.
The 67 is the first Garmin handheld to employ multi-band positioning technology. When satellite communication began there were two frequencies used—L1 and L2. L1 was the civilian frequency and L2 was used by the military, but in 2009 a second civilian frequency known as L5 came into use. By using multiple global navigation satellite systems (GNSS, which includes GPS, GLONASS, Galileo and QZSS systems) the new 67 can offer an even more precise location than previous handhelds. Single-band technology remains effective and can get rescuers close, but in very remote areas where signals can be reflected having multi-band GPS available guarantees that a more exact location can be transmitted.  
Outdoor Maps+ and multi-band technology are big news, but there's one additional and equally important upgrade to these handled units—five times greater battery life. In GPS mode, Garmin 66 handhelds lasted for about 35 hours, but the new 67 and 67i have a battery life of 180 hours in GPS mode and an unbelievable 840 hours (35 days) in power save mode. This is crucial for anyone who is planning to spend an extended period of time in a remote area, especially guides and backcountry outfitters who spend weeks at a time off the beaten path.
The GPSMAP 67 and GPSMAP 67i offer substantial upgrades over previous Garmin models. The data contained in these units—which feature a full-color 3-inch screen and fit in your pocket—is invaluable for the success and safety of hunters. MSRP for the 67 is $499.99 while the 67i carries an MSRP of $599.99.
While the 67s are impressive devices that offers lots of resources for hunters not everyone needs that level of sophistication in the field. Perhaps you want a device that will simply allow you to identify waypoints and find your way back to your hunting camp or pickup truck. In that case the new eTrex SE is the perfect handheld for your hunting situation.
eTrex handhelds are extremely simple to use, so even if you aren't particularly tech-savvy you'll have no problems navigating the menus on the eTrex SE's 2.2-inch high-resolution screen, and the screen is visible even in bright midday sunlight, which isn't the case with all handhelds. Plus, with a compatible smartphone you can connect the eTrex SE to the Garmin Explore app so that you can access active weather reports and use the Geocaching Live feature to sync data and receive updates.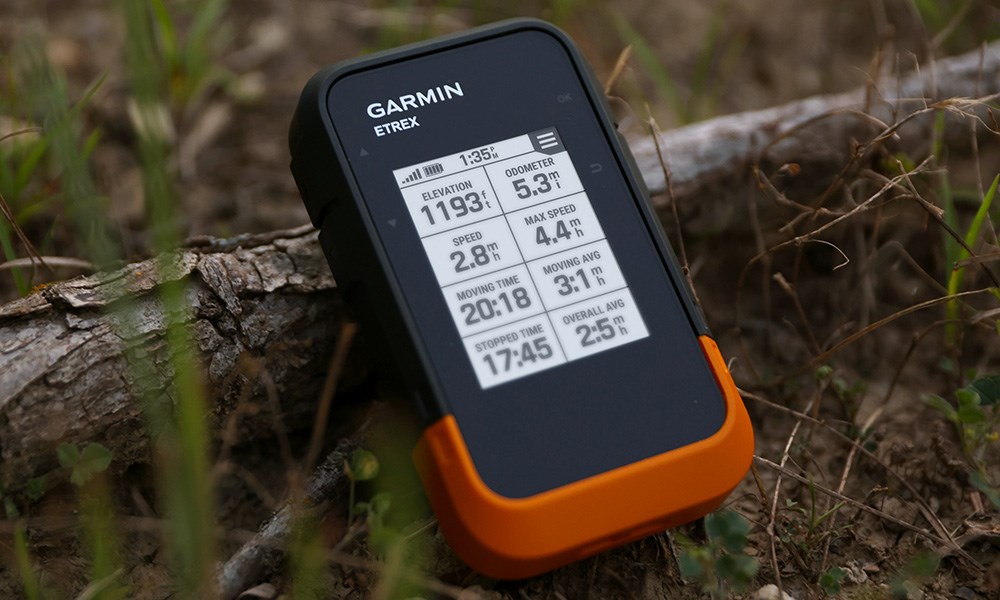 For years, battery life has been an issue with some entry-level GPS handhelds. Garmin products have traditionally offered lengthy battery lives, but the eTrex SE sets a new standard by offering 168 hours (one week) of battery life in standard mode or a whopping 1,800 hours of battery life in expedition mode with a pair of AA batteries. And because the eTrex offers Multi-GNSS support it offers precise locations even in challenging terrain.
If you own an eTrex SE, you'll find lots of uses for this unit besides simply getting you to and from your pickup. The waypoint feature will help you remember where you located shed antlers, turkey roosting sites or small-game hotspots on public land. It's also great for day hikers, campers and birdwatchers who want to explore new territory without the fear of getting lost. MSRP for this unit is just $149.99, making it a great value in the handheld GPS market.
For more information visit garmin.com.