by
posted on January 10, 2018
Support NRA American Hunter
DONATE
An old game warden buddy of mine once told me, "Life is too short to hunt with an ugly shotgun." He was right, of course, but over the years I found myself looking for function and reliability before beauty. This led to sometimes realizing I was carrying a plain (if not unsightly) shotgun. Gun manufacturers and architects have struggled with beauty versus function for ages—why can't we have both?
CZ-USA, like many gun manufacturers, produce fine custom-built shotguns. For 2018, Dave Miller, CZ-USA Shotgun Product Manager and Pro Shooter, decided he wanted a high-grade production field gun with features that make it feel closer to what might come out of the custom shop, but at a lower price point. Enter the CZ-USA Supreme Field.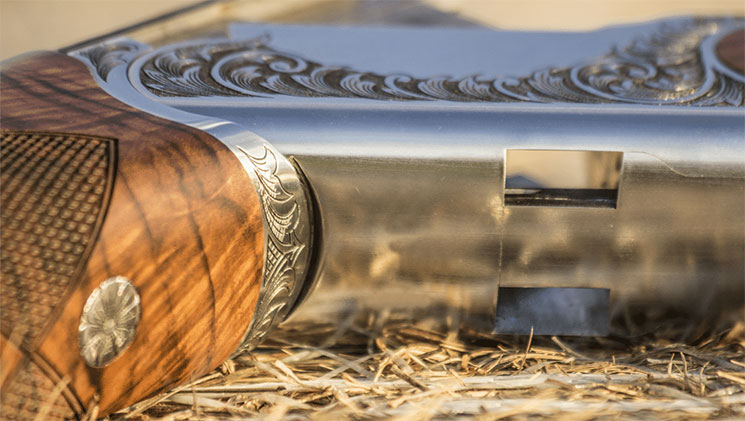 While CZ-USA has turned out several excellent shotguns in recent years, the Supreme Field is a cut above. A CNC (Computer Numerical Control)-cut receiver is finished in polished nickel chrome, and taken to another level with hand cut, deep relief engraving. Automatic ejectors are a nice touch, along with the tang-mounted manual safety and barrel selector. The 28-inch barrels are finished chrome black, and the 8mm flat vent rib doesn't get in the way as the shooter looks over the gun to get on target. The Supreme Field is available in 12, 20 and 28 gauge models. These are all nice features, of course, but what really sets this shotgun off is the wood.
In the world of grading walnut for stocks, #3 Grade Turkish Walnut—sometimes known as "Grade A Fancy"—is high on list of what discriminating scattergun owners want on a firearm, which is what CZ-USA put on the Supreme Field. With an MSRP of $1,699, there are plenty of over/under shotguns out there you could spend more money on, but not many with prettier wood on them. With the accented engraving next to the wood on this shotgun, the Supreme Field is drop dead gorgeous.
I was able to test the 12-gauge Supreme Field model on a recent Kansas pheasant hunt. The shotgun went bang every time I jerked the trigger, and at just under 8 pounds with 28-inch barrels, it seemed to have a smooth swing. The manual safety and selector switch for the trigger were easy to operate and functioned without a hitch.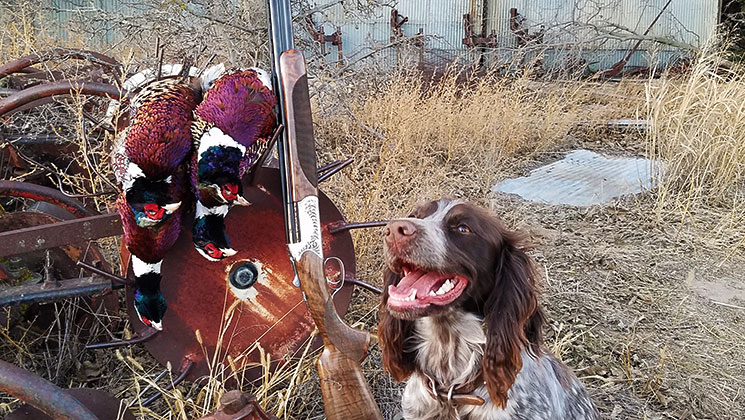 "I personally loved getting the opportunity to shoot this gun for the first time while hunting pheasants" said Anna Van Nostrand, shotgun instructor, birddog trainer and outdoor personality. "The Supreme Field mounted with ease, and my eye hit center bead every time. As a lefty, I've learned to compensate for cast, and this shotgun did not let me down. I look forward to getting the chance to test it on the clay course."
All of the tried and true reasons for picking an over/under—safety, reliability, two barrels with two chokes to choose from and an ambidextrous safety—apply to the CZ-USA Supreme Field. The good looks of this shotgun is simply icing on the cake. I know my old game warden hunting buddy would have approved.