by
posted on November 5, 2015
Support NRA American Hunter
DONATE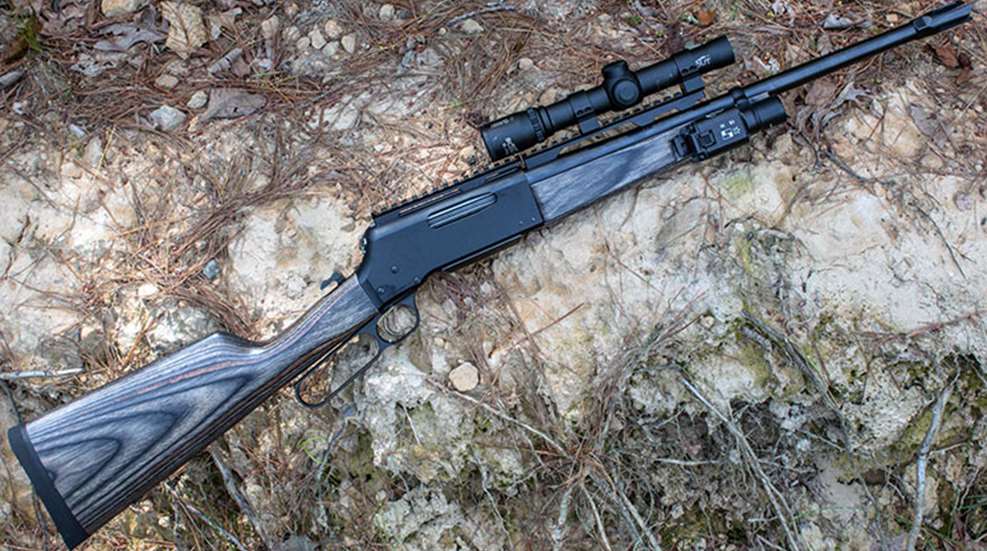 It seems like the entire world has gone tactical, and the last gun you might have expected to make the transition was Browning's BLR. Unlike most lever action centerfire rifles, the BLR uses a detachable, four-round magazine, making it compatible with pointed bullets, which have a higher ballistic coefficient and shoot flatter. The BLR has long been a favorite of hunters who love fast handling lever actions, but like the ability to reach across the canyon.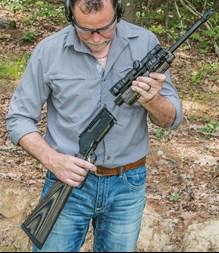 With its dark colored laminated stock, black finish, 16-inch barrel and Seekins flash hider, the BLR Black Label Takedown presents an ominous appearance. If you're looking for a semi-tactical tool for battling it out with a bruin in the thick stuff—but is just as capable at whacking a whitetail across a bean field—this might be the ride for you. Here's what you need to know before you take a test drive.
1. It's lightweight.
The BLR Black Label Takedown uses a lightweight aluminum receiver and weighs seven pounds, four ounces. With a 16-inch barrel it measures only 37.87" long, making it relatively light and very compact.
2. It's smooth.
A rack and pinion-gear driven system makes the BLR's lever liquid smooth. The trigger moves with the lever to prevent finger pinch and a unique rotating hammer serves as a foolproof safety.
3. It's simple.
By flipping a latch, positioned just forward of the magazine box, the BLR's barrel can be removed from the action. It simply pulls forward; there are no threads or lock nuts holding it in place. Takedown time: 5 seconds.
4. It's optic-ready.
It has no sights but comes with a 12.5 inch Picatinny rail that can be used to mount a traditional scope, a scout scope or a red dot style sight. It also has two, 2.5" accessory rails on the forend for attaching a light or laser for home defense or when hunting in low light conditions.
5. It's accurate.
This rifle shoots! Three shot groups at 100 yards averaged 1.49", and the best group was a diminutive 0.36". Just as importantly, taking the rifle down does not change point of impact. MSRP: $1,599.99.