by
posted on May 15, 2019
Support NRA American Hunter
DONATE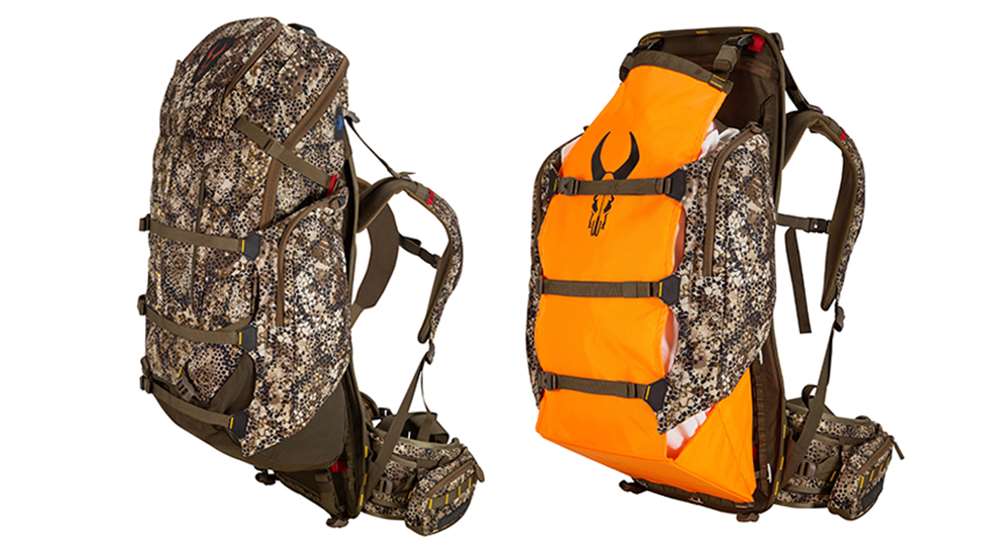 Not long ago, I arrived at the conclusion that I have too many hunting packs. Most are day packs for deer hunting; just large enough to hold essential gear items yet small enough not to interfere with movement in a stand or blind, but I also have larger multi-day packs and even a pack frame for backcountry hunts. There were, at last count, seven different packs, all with different purposes, all of them taking up space in my garage.
Badlands has a solution to the problem of too many packs. It's called the Vario Modular Hunting Pack System, and it allows one pack to serve multiple functions. Users begin by selecting a frame, and from there they can add accessories as-needed to build the ultimate pack to suit all their hunting needs. Here's a rundown of the Vario system's key features.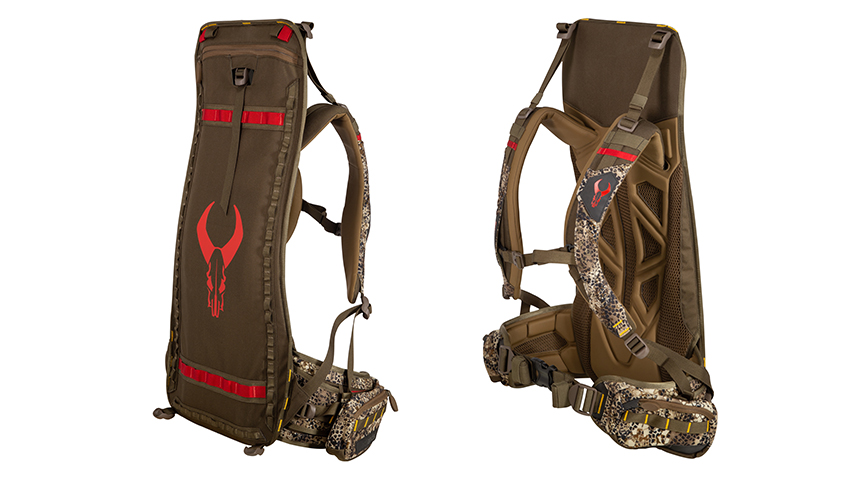 A Properly-Constructed Frame
At the heart of the system is the Vario Frame, which is available in either medium or large sizes. There are shoulder strap and waist belt adjustments so that you can customize the fit for proper weight distribution and all-day comfort when hiking with a heavy load. The internal frame itself is extremely strong, capable of supporting a heavy load and effectively transferring the weight of that load down through the hips. The frame is contoured to fit the back comfortably and ride naturally. I've tried the Vario Frame myself and have found that it worked just as advertised, transferring weight effectively to the hips, even with lots of weight.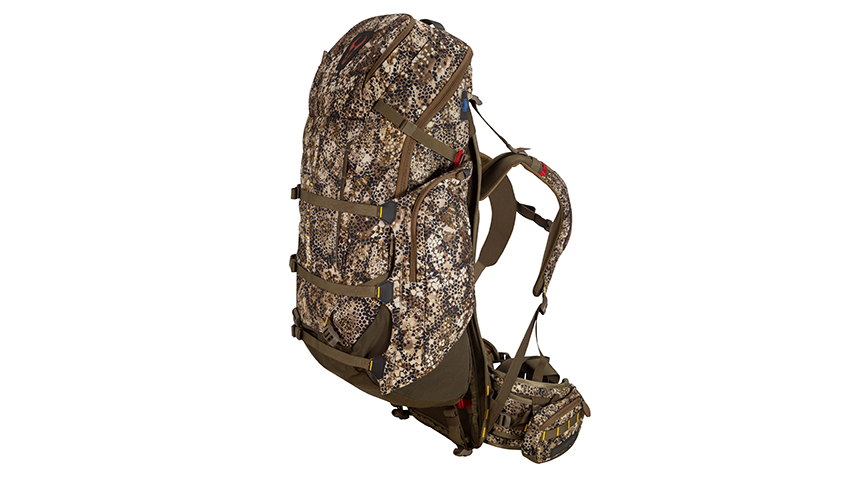 Four Different Packs
The Vario system comes with four different pack options: a Day Pack (roughly 2,000 cubic inches), the Vario 33 Pack (3,300 cubic inches), the Vario 50 Pack (5,000 cubic inches) and the Vario 65 Pack (6,500 cubic inches). The Day Pack is ideally-suited for short hunts, and this is the best option for treestand hunts, as it's extremely light and compact. In addition, the Day Pack has hideaway straps so that it can be used as a standalone pack when removed from the frame, adding to its versatility. The larger Vario 33 pack is ideal for longer sits on stand or in the blind, and the added space is great if you're carrying camera equipment or extra clothes. The Vario 50 offers lots of space for multi-day trips, and the top-end Vario 65 pack offers a cavernous interior for packing your tent, sleeping bag, clothing and gear on multiple-day hunts.
A Multitude of Standard Features
The Vario Packs and Frame come in Badlands Approach camo, a versatile pattern that works for both eastern and western hunts. When you purchase the Vario Frame, you also get a meat shelf and an Ultralight (UL) Batwing attachment that rides on the sides of the frame and offers storage space. The frame straps are equipped with heavily-cushioned pads that don't bite into the shoulders or waist, even when the pack is under load. These packs also use KXO-32 fabric, which is extremely strong, quiet and waterproof, and the nylon straps and tiedowns are extremely secure. High-use areas have been durably reinforced, and the heavy-duty stitching throughout ensures a long life—even with frequent use and abuse. There are also lots of storage pockets, and the interior space is well thought-out and organized.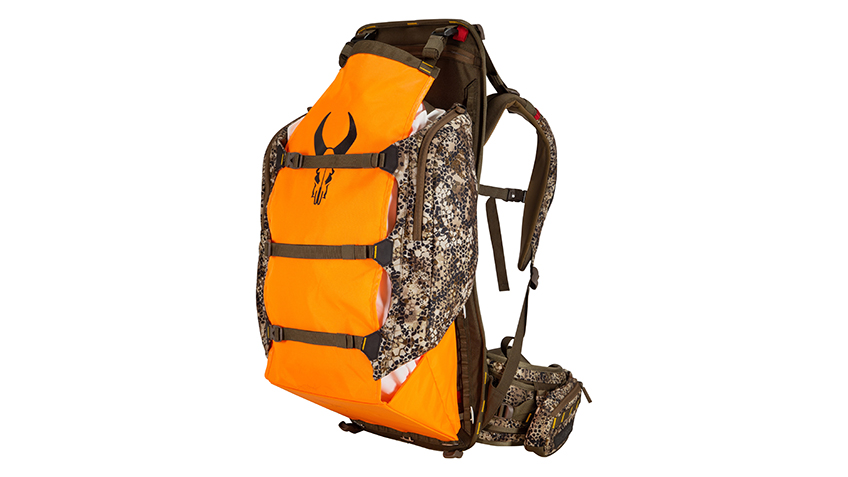 Options, Options, Options
The Vario Modular Hunting Pack System frame costs $349, and the complete frame and Vario 33 pack system costs $499. That may seem like a lot, but when I totaled the cost of my multiple packs, they were actually more expensive than a single Vario system, and none of them are as versatile. The Vario's heavy-duty meat shelf makes carrying meat easy, and the system allows you to mount your pack to the outside of the meat shelf for easy access to your gear. There's an optional Vario Deluxe Batwing attachment, which when paired with the meat shelf and Vario 65 pack, will carry far more weight than the average hunter's back will hold. The frame itself has lots of tiedowns for carrying tripods, shooting sticks and other gear. If you're a treestand hunter, you can remove your pack from the frame, haul in to your treestand, then reattach the pack for hunting.
Is it the most versatile hunting pack to hit the market? Quite possibly. Badlands' Vario Modular Hunting Pack System offers a wide range of configurations for any hunting situation, and the materials and construction are so durable that you can count on using it season after season, year after year, as far as you'd like to go.
The Badlands Vario Modular Hunting Pack System will be available in June 2019. For more information, visit badlandspacks.com.