by
posted on June 28, 2022
Support NRA American Hunter
DONATE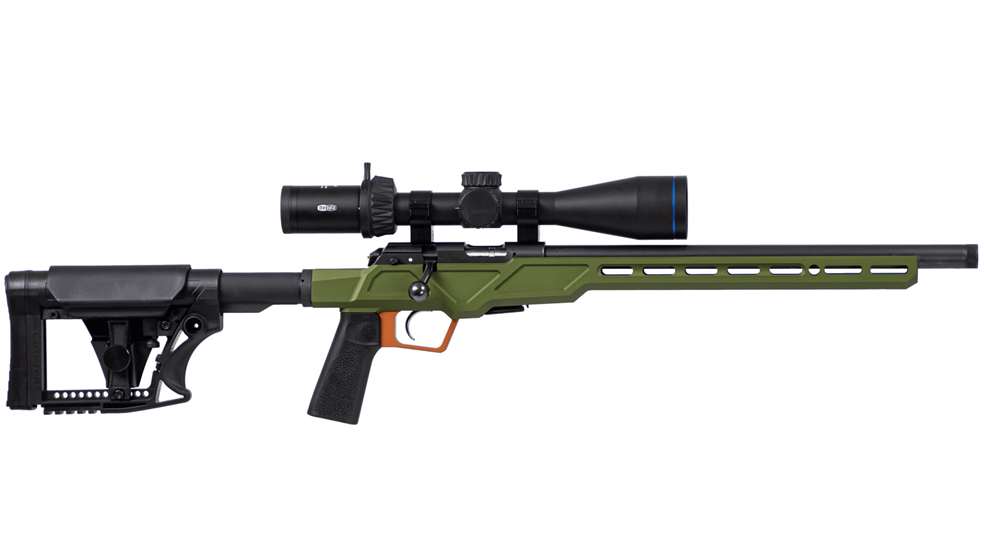 On the heels of CZ's introduction of the 457 Varmint Precision Trainer MTR comes the 457 Varmint Precision Chassis MTR in 22 Long Rifle. 
While CZ is known for their tight chamber tolerances, they first debuted an even tighter 'Match' chamber in the popular 457 Varmint MTR. This wood-stocked plinker became a favorite among shooters wanting even more accuracy than the standard 457 delivers.
The 457 VPC MTR comes with CZ's cold hammer-forged and lapped barrel, 16 inches in length and with 1/2x28 TPI threads for mounting a suppressor or muzzle device. It rides in an incredibly stable aluminum chassis system that is equipped with an adjustable Luth-AR stock. The rifle features a fully adjustable trigger, a 5-round detachable box magazine and integrated 11mm dovetails for scope installation.
For more information, please visit cz-usa.com. MSRP: $1,225
Specifications:
Chambering: 22 Long Rifle
Action: Bolt
Barrel: Cold-Hammer-Forged, Factory-Lapped, Match Chamber
Barrel Length: 16 inches
Twist Rate: 1:16"
Magazine Type: Detachable
Magazine Capacity: 5 Rounds (Single shot, 10-round and 25-round magazines available)
Stock: Luth-AR Adjustable
Overall Length: 34 inches
Weight: 7 pounds
Trigger: Adjustable
Sights: No Sights; Integrated 11mm Dovetail for Optic
Safety: Two-Position, Push to Fire
Misc.: Muzzle Threaded 1/2x28 TPI for Suppressor