Support NRA American Hunter
DONATE
Alice told me that if I knew someone, a birder type, that also had a head for business, well, she believed such a person could make a good living taking folks across the border to spend a week bird watching at Rancho Mababi. I searched my brain as far as the quaint beauty within my camera's viewfinder would allow me to venture, but alas, I knew not the name of the particular yellow bird sky-dancing in the threshold of a red feeder. Nor did I know the names or even general types, other than the prevalent and obvious hummingbirds, of the multitude of avian species I'd spent the last two hours trying desperately to photograph. The look of such a determined photog stealthily inching his tripod toward flittering subjects that bounced about the various feeders in the garden must have convinced her I had some special connection to the birds. But aside from being completely mesmerized by their abundance, color, song, variety and spectacle, a birder, at least in the sense in which Alice was referring, I was not.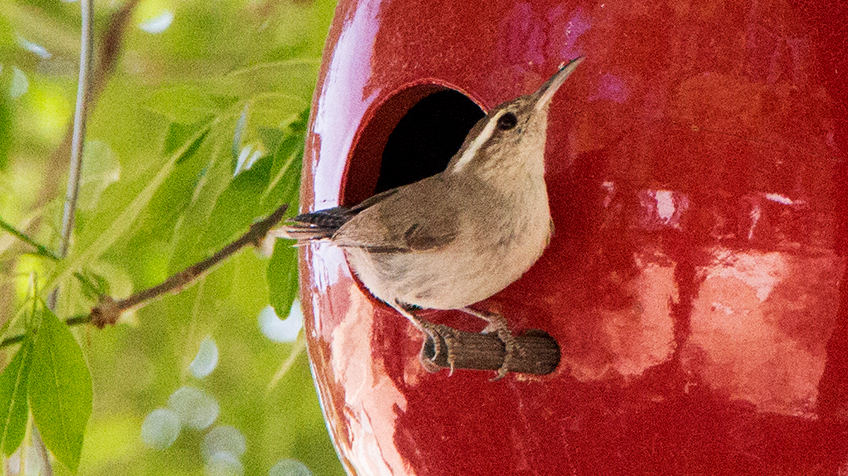 While the photography opportunity was certainly a treat, I was in Sonora, Mexico, to look for feathers a bit farther from Alice's garden, white-tipped feathers belonging to a bird I did know. Long-legged, short-spurred Gould's turkeys rule the cottonwood bottoms and leave mouth-gaping tracks in the sandy creekbeds the size of dinosaur prints. Gould's are the largest of the five subspecies of wild turkey Meleagris gallopavo, and one must be taken in order to fill a "royal slam," consisting of an Eastern, Rio Grande, Merriam's, Osceola and Gould's.  While hunters can find opportunity in the U.S. to chase a Gould's, those opportunities are limited to a few sparse populations in Arizona and New Mexico. The northern mountains of Sonora, however, are teeming with the giant birds, and here on Rancho Mababi, located just 50 miles south of the Arizona border, owners Roberto and Alice Valenzuela open their lands, home, kitchen and hearts to hunters seeking an opportunity for trophy Gould's as well as Coues deer.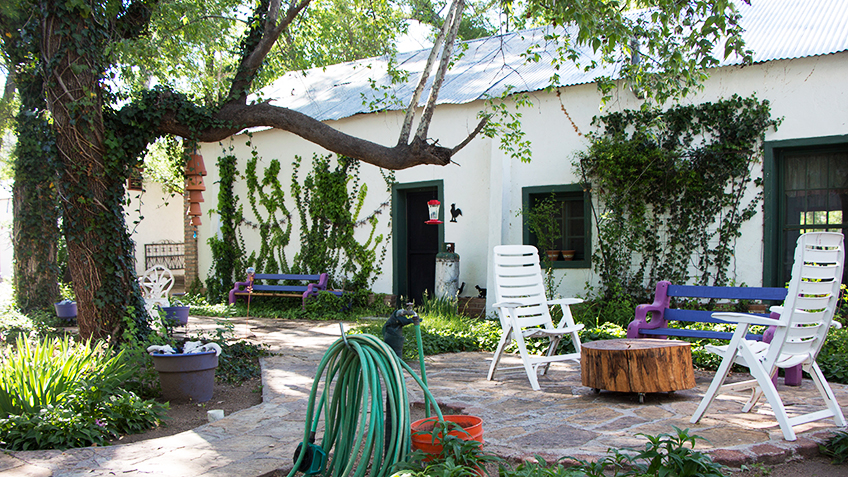 We had arrived under the guidance of Ted Jaycox of Tall Tine Outfitters. Ted specializes in fulfilling turkey hunters' often hard-to-get "slam" species hunts. He's got places in Florida if you need an Osceola, in Mexico's Yucatán Peninsula for ocellated (for those seeking a "world slam"), and of course, Rancho Mababi for Gould's. Ted's been working with Roberto and Alice for years and has fostered a wonderful relationship with the ranch and the surrounding countryside. He knows the land, the roads and the local customs, and has the smarts to put you on this slam-list bird if you've got the gusto to cross the border. In fact, as part of his hunt package, he'll pick you up at the airport and drive you across the border himself.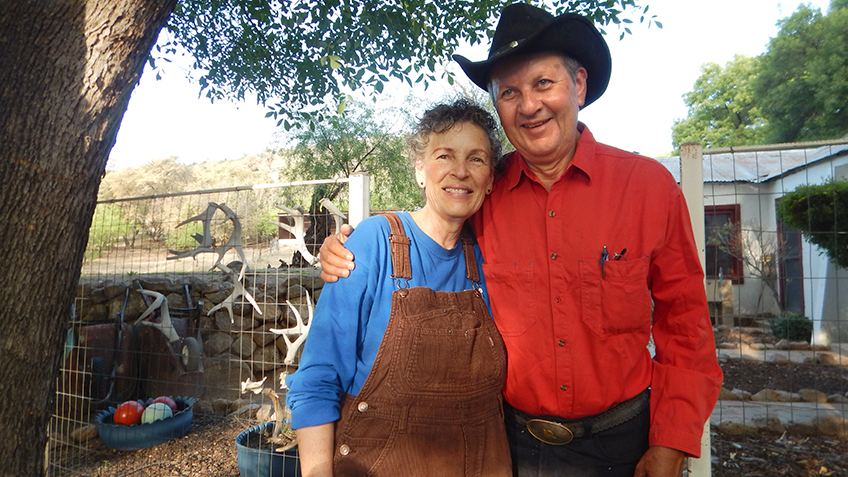 An authentic Sonoran experience, hunting with Ted at Rancho Mababi is an all-encompassing delight to the senses. From the smells of family recipes emanating from the wood-fired oven in Alice's kitchen, to the thick adobe walls adorned with regional art inside the cool and comfortable haciendas, to the ranch hands, sheep and dogs, and the garden—oh the garden—it's hard to imagine a more perfect sanctuary. Add some great turkey hunting and afternoon conversations with Roberto and Alice, two of the world's most intriguing people, and you have the makings of a vacation worthy of the expense.
Aside from the Sonoran habitat, hunting turkeys in Mexico isn't that much different from the way it's done stateside. The basics are the same: locate birds, set up for birds, call and hope birds come into range, kill birds. The guns and gear are the same: shotguns, blinds, camo and calls. And yes, Gould's respond to calls the same way all turkeys do (at least we hope): with a thunderous gobble that reverberates through your bones and makes the hairs on your arms reach for the sky. The Gould's gobble is fitting of its size, and it hits your eardrum like you're in the front row of a Metallica concert. And that's just what we heard after sitting in the blind for about 10 minutes during a quaint morning setup overlooking a semi-dry creek bed shrouded by heavy oaks and ancient cottonwoods.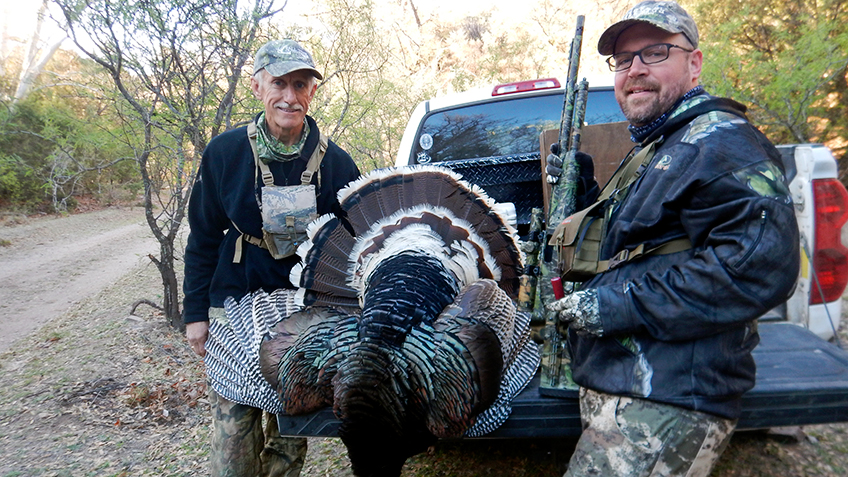 The jakes came through first, and despite their already large body size, Ted assured me that the gobble we heard came from a much larger bird that must have been trailing these two. With little to do but trust in his expertise, I waited for the monster to show with my 20-gauge Mossberg 500 at the ready. The young birds came through in common jake fashion, rushing the scene in hot pursuit of the señorita that had been sounding off. And just like adolescent boys, they didn't know what to do once they found her. One swift kick to her plastic shin and they were off running, surely to brag to their buddies about the encounter,  before they caught a whooping from her varsity boyfriend that was closing the distance behind them.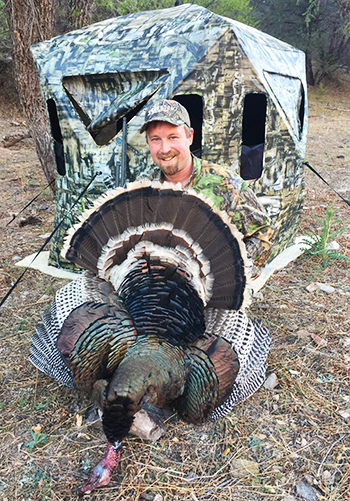 From the assumed location of his last call—at least 100 yards away—to the moment he appeared all fired-up and ready to kick some JV-tail, only seconds had passed. One more boisterous gobble to announce his arrival scattered the young birds up and over the hillside and left him confident to slow his approach. With no one but the young lady to impress, the giant tom strutted his way toward our decoy, flaunting his magnificent tail feathers and dragging his wing tips like he was top cock at the county fair. A 50-yard two-step and a couple of fancy spins put him in range. He was down before he heard the boom.
Looking over the giant turkey in the shade of the lush garden, fresh margarita in hand, I recalled Alice's proposition for a birder and wondered what it would take to learn the trade. Don't get me wrong, I love my job as a hunting magazine editor, but a life amongst the birds, Gould's and Coues deer at Rancho Mababi, even a few weeks out of the year, well, that would be tough to beat. Anyone know of a good book on ornithology?
---
Federal's Premium Turkey Loads
Federal has placed itself in the crosshairs of flocks of turkey hunters over the last year due to the introduction of TSS (Tungsten Super Shot) in the Heavyweight TSS and 3rd Degree with TSS turkey loads. If you don't already know, TSS is a super-dense tungsten alloy that provides extremely lethal energy and penetration in a shot size much smaller than the common lead No. 4's, 5's and 6's that most manufacturers have been loading for years. Why does that matter? Well, simply stated, you can fit more No. 7 or No. 9 TSS shot pellets into a 3-inch shell than you can lead No. 5's. How much more? Try 615 pellets of No. 9 TSS from a 3-inch, 1¾-ounce load compared to 313 lead No. 5 pellets pulled from a shell of the same length and weight. That's about double for those having trouble following along. What's more, my testing showed that No.9 TSS loads penetrate on average 15 percent deeper than No. 5 lead at 50 yards while putting nearly triple the number of pellets into a 10-inch circle at 30 yards. Enough said.
Federal has upped the Heavyweight TSS game this year with the introduction of Heavyweight TSS blended loads that combine No. 7 and 9, or No. 8 and 10 TSS pellets in a single payload. The combination of the ultra-small TSS shot has some shells holding more than 1,000 pellets! The new Federal Heavyweight TSS offerings will include two 12-gauge, 3½-inch loads with 2½ ounces of either No. 7 and 9, or No. 8 and 10 TSS; and two 20-gauge, 3-inch loads with 15/8 ounces of No. 7 and 9, or No. 8 and 10 TSS. MSRP: $46.95-$63.95 per five-round box.
Last year, Federal also added Heavyweight TSS to its 3rd Degree line of turkey loads, and the 3-inch 20-gauge load is what I used to take my Gould's at Rancho Mababi. The 3rd Degree load utilizes three different layers of shot types and sizes: 40 percent No. 7 Heavyweight TSS, 20 percent No. 6 FlightStopper Lead and 40 percent No. 5 copper-plated lead to throw a spread that opens up at closer ranges, and yet has the Heavyweight TSS payload to reach out farther and penetrate at distances beyond 40 yards. It's a load that really is the best of three worlds, providing confidence at any range. My tom was taken at just over 32 yards and was dropped like a bad habit. Federal 3rd Degree with Heavyweight TSS is offered in 12-gauge, 3-inch, 1¾-ounce, No. 5, 6, 7 shot; 12-gauge, 3½-inch, 2-ounce, No. 5, 6, 7 shot; and 20-gauge, 3-inch, 1½-ounce, No. 5, 6, 7 shot. MSRP: $21.95-$25.95 per five-round box.
Also utilized on this trip was Federal's more wallet-friendly all copper-plated lead load, Grand Slam. Not to be overlooked, Grand Slam packs a payload of high-quality copper-plated lead with a buffer to keep patterns dense. Last year, Federal upgraded the Grand Slam line, which now uses the FliteControl Flex wad, designed for use in both ported and standard turkey chokes. While it may not be as advanced as the Heavyweight TSS loads, the Gould's I saw crumple at 35 yards didn't seem to know the difference. Grand Slam is available for 10-, 12- and 20-gauge guns with 2¾- and 3½-inch shell lengths, in shot sizes of No. 4, No. 5 and No. 6, with varying payloads from 15/16 to 2 ounces. MSRP: $14.95-$23.95 per 10-round box; federalpremium.com.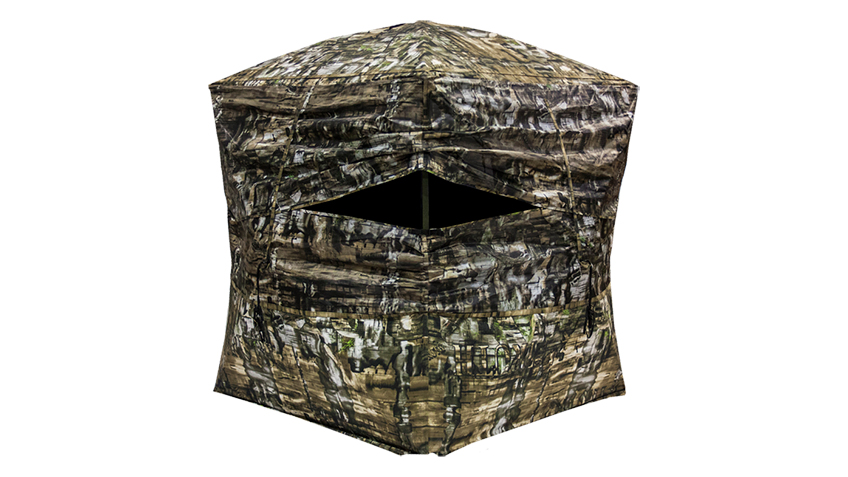 Hunting Blind with Primos
Being able to see the birds as they came in from any direction was critical on this hunt (and any turkey hunt for that matter), and was made possible with the use of the Double Bull SurroundView 360 Blind from Primos. Built with a one-way see-through mesh fabric, the SurroundView blind permits total 360-degree vision of your surroundings while maintaining complete concealment from outside eyes. It's a game-changer in the hunting woods for more than just turkeys. In fact, we felt so strongly about the innovation and performance of the SurroundView 360 Blind that we awarded it a prestigious 2019 American Hunter Golden Bullseye as Gear of the Year. MSRP: $499.99; primos.com.