by
posted on November 18, 2020
Support NRA American Hunter
DONATE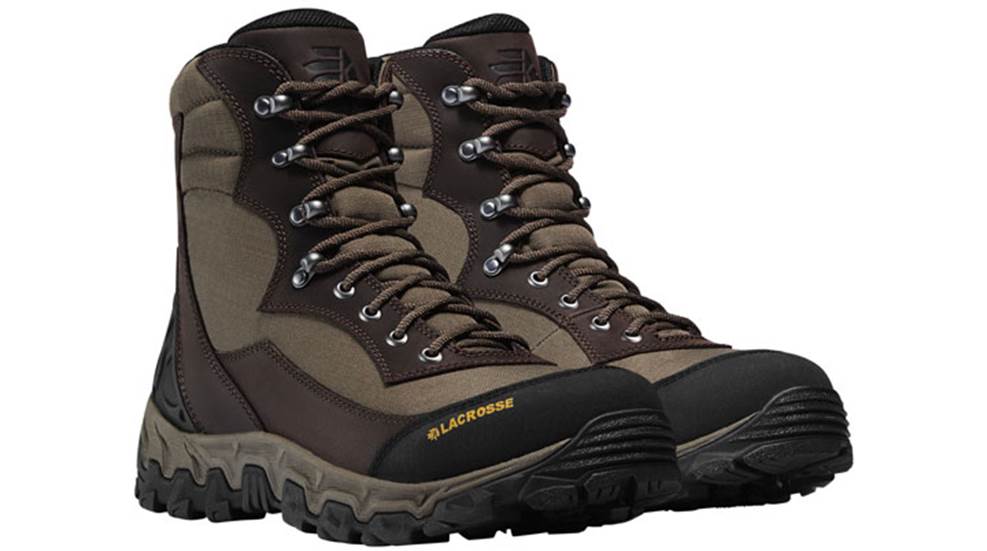 In the constantly evolving swirl of gear we call the hunting market, hunt-specific footwear is often overlooked by consumers. Despite this apparent oversight, the harder and colder your hunt, the more important your footwear becomes. All it takes is one such hunt in substandard boots, and the memory of your icy, blistered soles will echo as a constant reminder to always take care of your feet. The mistake is seldom made twice. LaCrosse builds footwear for just such challenging hunts, and the Lodestar represents its premier offering for uninsulated, backcountry-focused boots. This fall, I had the unique opportunity to take a fresh pair across the plains of Wyoming and through the mountains of Idaho to see just how well they held up to real-world rigors. They did not disappoint.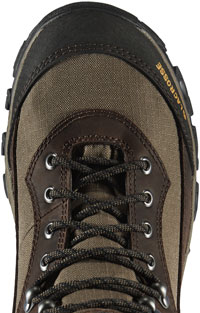 Built around a Nubuck leather upper, Lodestars boast impressive durability, despite tipping the scales around just 2.9 pounds. A rubber heel and Hexguard rubber toe heighten the boot's resistance to scrapes, bumps and cuts in high-contact areas. Underfoot, a Vibram Lodestar outsole boasts omni-directional lugs, for decent purchase in wet conditions, without making you feel like you're walking on cleats when on rocks. Shanks are nylon, both to save weight and prevent freezing your feet when the temps get chilly. These features pair with a rubberized EVA midsole to absorb shock, and provide a cushioned yet responsive feel, no matter the terrain.

Part of this is down to the boots' excellent fitment. Within, a Durafit heel cup locks the heel firmly in place for uncompromised stability, while still allowing for a wide toe box. Thus, unlike many hiking boots, your toes will be un-cramped and comfortable, while your foot will still stay captured enough to prevent rubbing and blisters. Laces can easily be cinched tight from your instep to the top of the boot, to further aid in immobilizing your foot.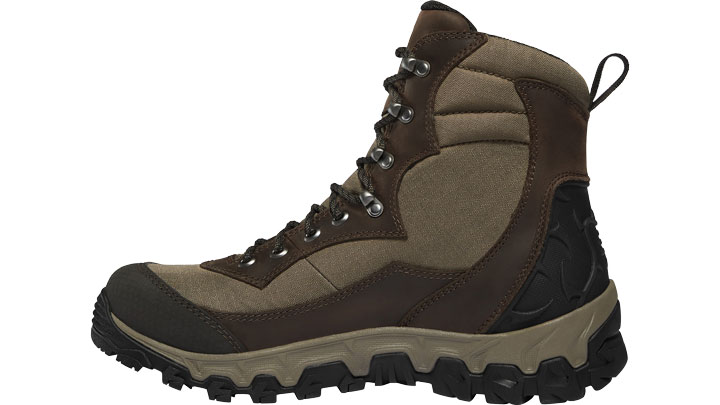 Finally, a breathable, 100 percent waterproof Gore-Tex liner keeps rainwater out while still helping remove sweat—yet another deterrent against blisters. The boots are 7-inches tall, meaning you won't be fording any rivers in them, but they're more than tall enough for shallow stream and creek crossings.
All this engineering combines to make a boot that handled the variety of terrain I threw at it with ease. An unseasonably hot Wyoming prairie would usually have had my feet sweating in a hurry, but thanks to the Lodestars' breathability, any moisture buildup was virtually non-existent; even on a tense, quiet stalk of several miles. Traction was similarly good, but let's be honest, rolling sage isn't exactly challenging terrain as far as grip is concerned.
Idaho, on the other hand, was the exact opposite. With a base camp at 8,000 feet, deep in the mountainous backcountry, not only was grip a challenge, but temperatures pirouetted from the low seventies down into the teens. Every day saw us climb and descend steep sections of crumbling shale, sometimes snow covered, in search of elusive muley giants.

Despite the treacherous terrain, the trusty Lodestars bit down and held to the ground, allowing me more confidence in every step. The tiered and spaced design of the Vibram lugs allowed them to easily self-clean, staying free from the sort of buildup that can ruin traction on even the most aggressive soles. The midsole also played its part, cushioning my stride enough that my feet never tired, despite toting a pack all week.
The only issue I had with the boots was comfort on the coldest of the days mentioned. Despite being uninsulated, they held up well to a daily regimen of hiking, stopping to glass, sitting for hours and stalking, keeping my feet comfortable 90 percent of the time. In fact, I would say their uninsulated nature actually helped in these wildly varying conditions, as it enabled me to adjust how warm they ran by changing up my socks, rather than being stuck in overheating boots. All that said, I cannot deny that on the coldest day, with my feet consistently half-buried in snow, they did get a little chilly, and I would have been better off with some insulation. On a hunt like this however, several hours horseback ride from the nearest road, and thus limited in terms of luggage, it's really only feasible to pack one set of boots. Given that reality, I'm glad the Lodestars were the boots I picked. They may have been a little cold that single day, but it was far from unmanageable, and they performed as well as can be expected in every other condition encountered.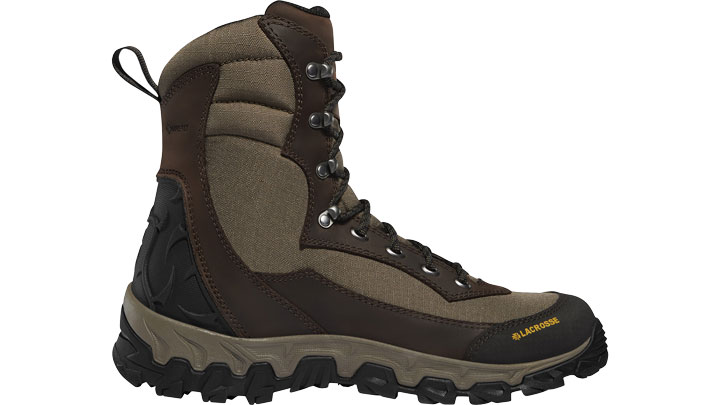 Want to learn more? Check out lacrossefootwear.com for more on both the Lodestar and the many other boot models the company has available. MSRP: $220