by
posted on April 11, 2015
Support NRA American Hunter
DONATE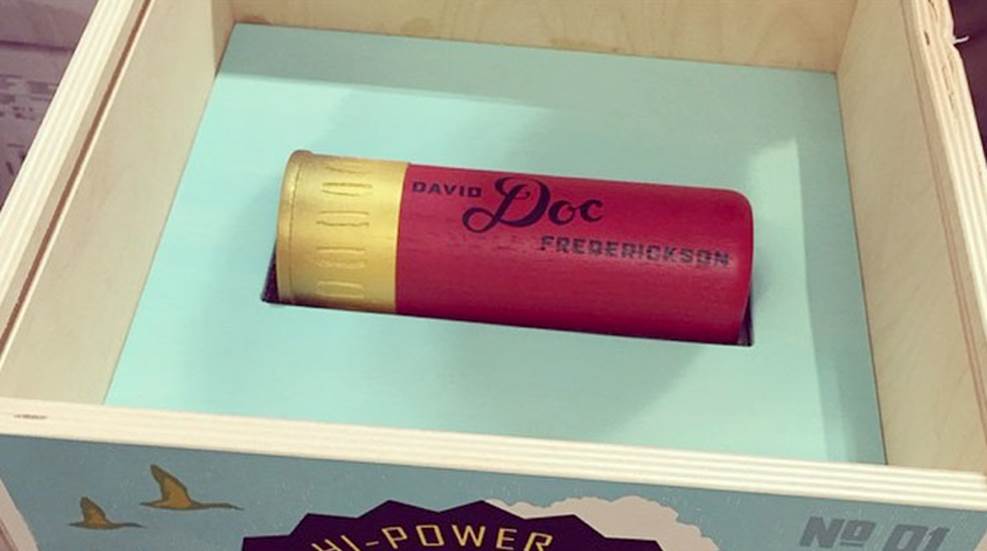 In the spring of 1922, Charles L. Horn took control of a small plant in Anoka, Minnesota and Federal Cartridge Corporation. Since then, Federal Premium has been helping to revolutionize the ammunition industry—and has crafted one heck of a rich history in the process. No one man, woman or child might have a greater appreciation for that history than collector David "Doc" Frederickson. Which is probably why Federal Premium presented Frederickson with the honorary historian title and a commemorative trophy on April 10 at the 2015 NRA Annual Meetings and Exhibits in Nashville, Tennessee.
Frederickson's never been a Federal employee, nor even an official historian. A lifelong collector of BB guns, medicine bottles and firecrackers, he made the Federal brand his new passion upon being introduced to hunting and the outdoors by his father.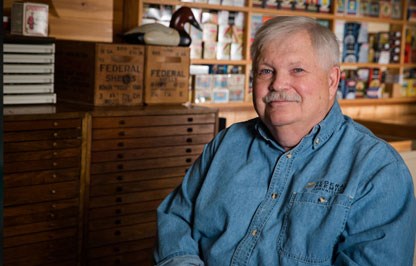 "When my dad and I would go hunting, I would pick up all of the spent shell casings I could find, paying close attention to the older objects—items I felt had a sense of history. It was during this time that I became fascinated with the Federal brand and its story," said Frederickson.
In 1972—some 50 years into the company's history—Frederickson met founder Charles Horn. He asked, and was given, permission to document the company's historical information and packaging. In a sense, he became the company's unofficial curator—and he amassed rooms full of packaging, advertising records more in the process.
Federal has actively assisted in Frederickson's cataloging over the decades, forwarding along new packaging, new ads and new records as they've become available. Now, more than 40 years after Frederickson's fascination began, the company is honoring him with a slightly more official title.
"Doc isn't just our historian—he's a fixture of our heritage, part of the culture and a member of the Federal Premium family," remarked Duane Lowe, Director of Operations for Federal Premium Ammunition. "We're thrilled he is now the honorary company historian."
To honor Frederickson's years of service, Federal produced a short film that offers fans an inside look at Doc's immense collection. It can be found here.
For more information, go to FederalPremium.com.