posted on November 24, 2021
Support NRA American Hunter
DONATE
If Ford opted to replace the F150 with some new line of pickups, the new design better fill the category. The new series also better be loaded with innovations that aficionados of the brand really do want and need. It also should be close enough to the original beloved DNA of the brand that customers will be excited about, but still comfortable with, the change.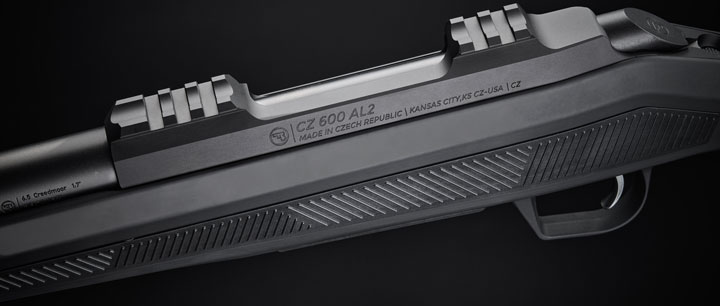 So when CZ said it developed a new 600 series of bolt-action rifles—guns that will reportedly replace the CZ 527 and CZ 557—and asked us to come to the Czech Republic to see them, we were excited about the prospect. We were hopeful they had designed a rifle that would be a smart replacement for established models. We were also hoping this new 600 series would send competitors scrambling for their SolidWorks programs to see how they could adjust to a new design in a very mature firearm category.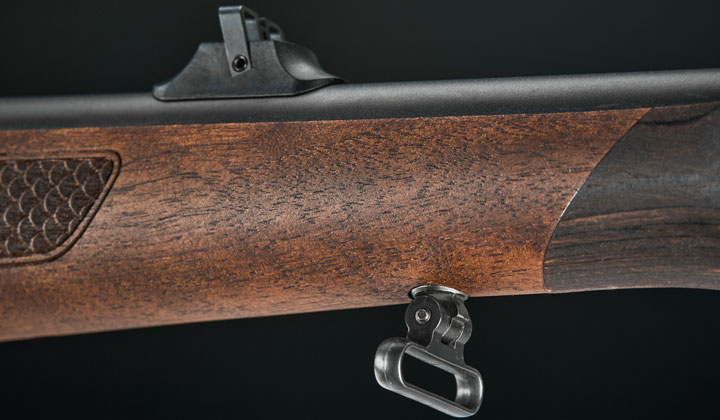 In short, CZ didn't disappoint. We'll get you a more-detailed review when they ship us some rifles to fully test. In the meantime, here are the basic details.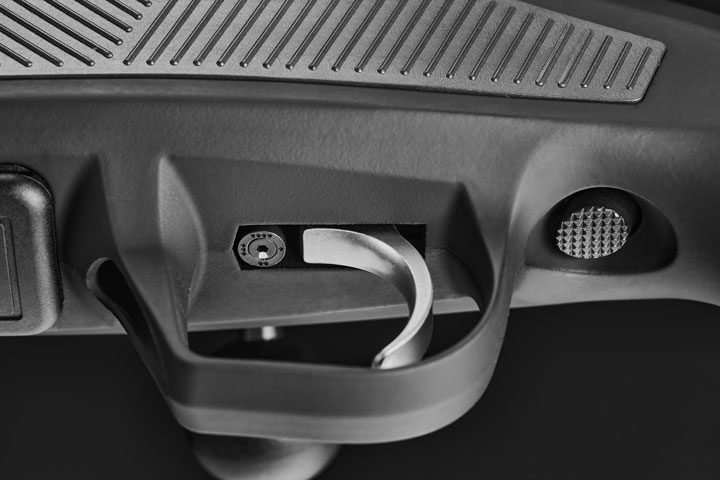 After a factory tour, I did get to shoot all of these rifles on a range. I then took an Alpha model hunting for mouflon in the beautiful rolling hills of the Czech Republic. It performed flawlessly on the range and in the field.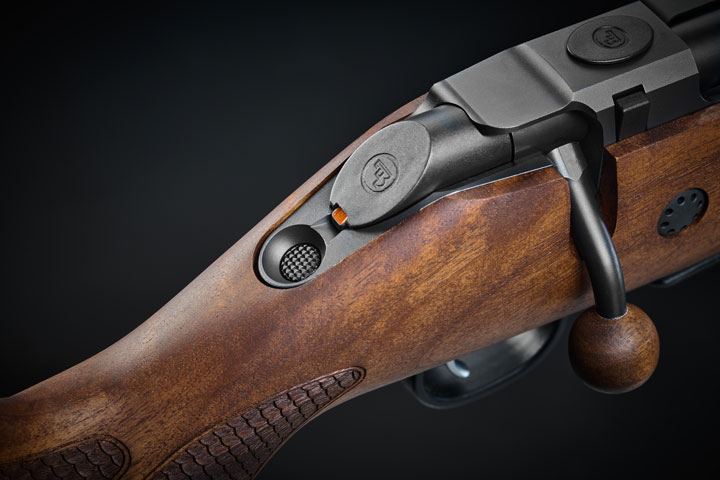 This is a very modular rifle design. The 600 series includes models for hunting, competition and more. They are already available in a wide range of popular calibers; in fact, kits will be available soon to allow you to convert a CZ 600 model to other calibers. (Most people will be able to change calibers without a gunsmith.) Changing barrels on this rifle is easy.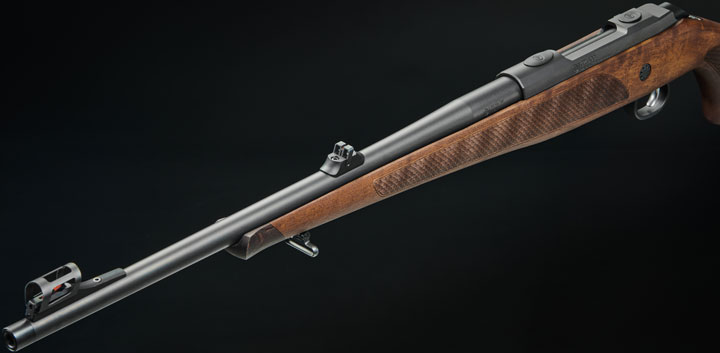 The CZ 600 series of rifles have suggested retail prices between $749 and $1,199. For more info go to CZ-USA.com.
CZ 600 Innovations:
The CZ 600 series features a new, patented trigger mechanism. A single-stage trigger comes as standard and allows the user to set four levels of trigger pull weight. The Trail model comes with a double-stage trigger with four levels of pull weight. Changing the weight just requires a simple tool. There is a positive stop at each weight.
This series features a new, patented receiver.
Changing between calibers (within a certain range predicated on the receiver size) just takes a few minutes.
This series combines controlled-round feed and push-feed systems. Basically, it's controlled-round feed, but it uses a short extractor.
This series has a patented, ergonomic safety that allows for silent operation. It is located on top of the grip and behind the bolt. You push it down to disengage.
Its magazine can function as a normal removable magazine or fixed magazine. It locks in with a click.
Due to a three-lug or six-lug lockup of the bolt, the bolt handle rotates just 60 degrees.
The rifles come with accuracy guarantees. The Alpha, Lux and Ergo models are guaranteed to shoot sub-MOA for three-shot groups at 100 meters. The Range model is guaranteed to shoot sub-0.75 MOA for five-shot groups at 100 meters. The Trail version is guaranteed to shoot 2 MOA at 100 meters.
Available calibers in the CZ 600 series:
CZ 600 Alpha: .223 Remington, 7.62x39mm, 224 Valkyrie, .308 Winchester, 6 mm Creedmoor, 6.5 Creedmoor, 6.5 PRC, .30-06 Springfield, .300 Winchester Magnum, 8x57 IS
CZ 600 Lux: .223 Rem., .308 Win., 8x57 IS, .30-06 Springfield, .300 Win. Mag.
CZ 600 Ergo: .223 Rem., .308 Win., 6.5 Creedmoor, .30-06 Springfield, .300 Win. Mag., 8x57 IS
CZ 600 Range: .308 Win., 6 mm Creedmoor
CZ 600 Trail: .223 Rem., 7.62×39mm
CZ 600 Alpha
All of the barrels in the 600 series are cold hammer forged using CZ technology. The CZ 600 Alpha comes with a fiber-reinforced polymer stock and semi-heavy barrel. Optics can be mounted on the Picatinny rail integrated its new aluminum receiver.

CZ 600 Lux
This version has a traditional, European-style wood stock. It has fiber optic front and rear sights. Its steel receiver comes with a Remington 700-type interface for mounting optics.

CZ 600 Range
The Range is designed for precision target sports. It has a heavy barrel and an original CZ designed laminated stock. The stock features a tool-free, height adjustable comb. This model comes with a "nitrided" steel receiver.

CZ 600 Trail
The Trail has a PDW-style telescopic stock and BREN 2 style controls. It has an AR-rifle-type grip. It would be a great rancher's truck rifle.

CZ 600 Ergo
This model is not yet available in the U.S. It has a light-profile barrel that is equipped with a specially designed, fiber-reinforced polymer stock. Its stock length can be adjusted by replacing a rubber butt pad, which is available in three different sizes.