by
posted on June 28, 2022
Support NRA American Hunter
DONATE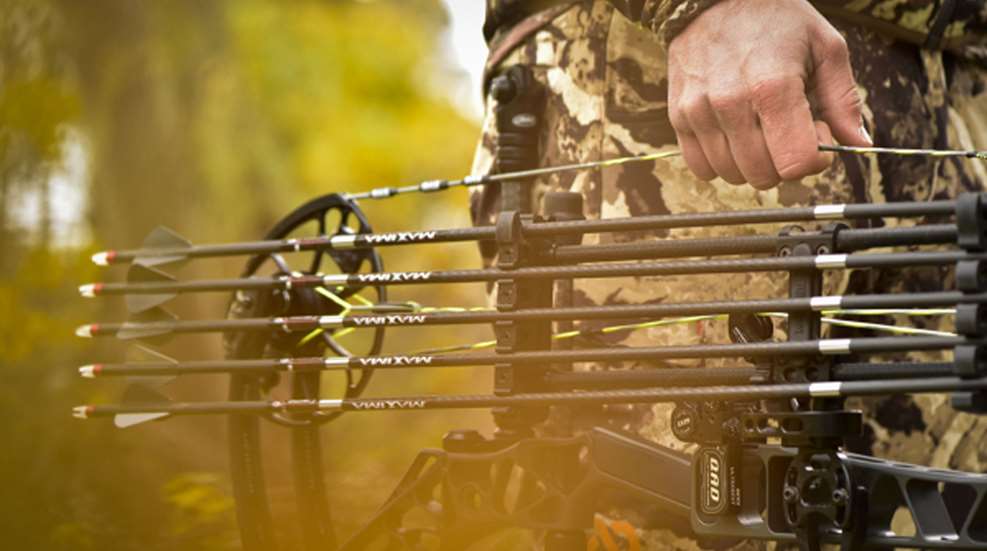 Designed to combine speed and stealth, the Carbon Express Maxima Sable RZ is constructed with the company's exclusive TriSpine technology. This technology utilizes 360-degree spine consistency to stabilize and maintain how the arrow flexes in flight. The exclusive 3K carbon weave of the TriSpine construction brings strength, stability, and speed together to create a tough and accurate arrow shaft with up to 4X the accuracy of standard single-spine arrows.
Engineered to maximize velocity, the key to consistency comes in the arrow's center section, termed the Red Zone, which takes advantage of Carbon Express's Tri-Spine technology, where the center section is weaker while the distal ends remain stiff to contain arrow oscillation and control the enemy of hyper-accuracy, dynamic spine. Through the use of this technology, broadheads shoot more accurately and consistently thanks to the reduction in the exaggerated effect of broadhead-tipped arrows. This combination delivers accuracy in a flat-shooting and deep-penetrating standard-sized (.244 inner diameter) hunting arrow, with an exceptional strength-to-weight ratio. In testing, Maxima Sable arrows have shown a 10+percent increase in accuracy as compared to similar arrow models.
Each shaft features stealthy black graphics and includes precision-machined Carbon Express inserts, Launchpad nocks and shaft-protecting Bulldog nock collars. Available as 12-pack shafts or 6-pack fletched arrows with 2-inch Quadel vanes in black and gray. For more information, visit feradyne.com.
.400 spine – 7.5 grains per inch
.500 spine – 6.5 grains per inch
MSRP $189.99 – per dozen (shafts)
MSRP $99.99 – per six-pack fletched arrows