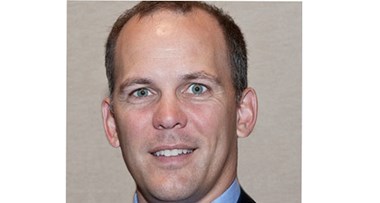 Photo: Pete Brownell, Brownells CEO
This week marks two big events in the archery world: Fred Bear's birthday and the launch of Brownell's Archery. Brownells' announcement makes for great news for bowhunters as the Iowa-based company instantly becomes one of the world's largest online archery retailers.
When I caught up with Brownells' CEO, Pete Brownell, he said the decision to jump in with both feet was based on the increasing number of customers requesting archery products and the number of Brownells employees who are avid bowhunters and competitive shooters.
"Archers finally have what firearms enthusiasts have enjoyed for 75 years," said Brownell, whose company has served gun owners, hunters and shooters since 1939. "We've got the biggest selection of everything that goes on your bow and your arrow-almost 10,000 products—all backed by our legendary, 100-percent forever total satisfaction guarantee. Brownells has been serving outdoorsmen and women for decades so this is just another way for us to continue fulfilling their shooting-related needs."
Brownell was right about the sheer number of products available. Whether you're a 3-D shooter or compound or crossbow hunter or you just want to give bowfishing a try, Brownells has you covered with countless bows, crossbows, arrows, broadheads, cases, quivers, releases, sights, targets and other archery items online literally at your fingertips. Check it out for yourself at brownells.com/archery. And just as Brownells' gun techs are always on hand to answer questions, archery techs are now available to help address your needs.
As for the Brownell family, who doesn't enjoy doing business with fellow hunters, shooters and NRA supporters? Not only is Pete Brownell the third-generation family member to lead the company in its service to the outdoor community, he is an NRA Life member, the second vice president of the NRA and an active member of the NRA Board who is known as quite the lightning rod in the debate over gun rights. In 2013 the company was inducted into the NRA Golden Ring of Freedom for contributions in excess of $1 million in the name of protecting the Second Amendment and our cherished outdoor traditions. So the next time you place a Brownells order over the phone, be sure to thank the customer service rep for the company's much appreciated support!