by
posted on June 7, 2023
Support NRA American Hunter
DONATE
Blaser has introduced its B2 riflescope line. Featuring German optical performance designed to accommodate thermal clip-on devices, these all-purpose hunting scopes are made in Germany and available in 1-6x24mm iC, 2-12x50mm iC, and 2.5-15x56mm iC models. Featuring a 6x zoom and 30mm main tube, B2 riflescopes are extremely compact, robust, and engineered to handle the additional weight and stress when shooting with a thermal unit attached. The shorter length ensures the clip-on device can be operated from the shooting position, and that the rifle's center of gravity is not shifted too far forward. This design also requires a shorter range of motion of the zoom system's movable lenses, which results in improved mechanical precision and a more stable point of impact when changing magnification.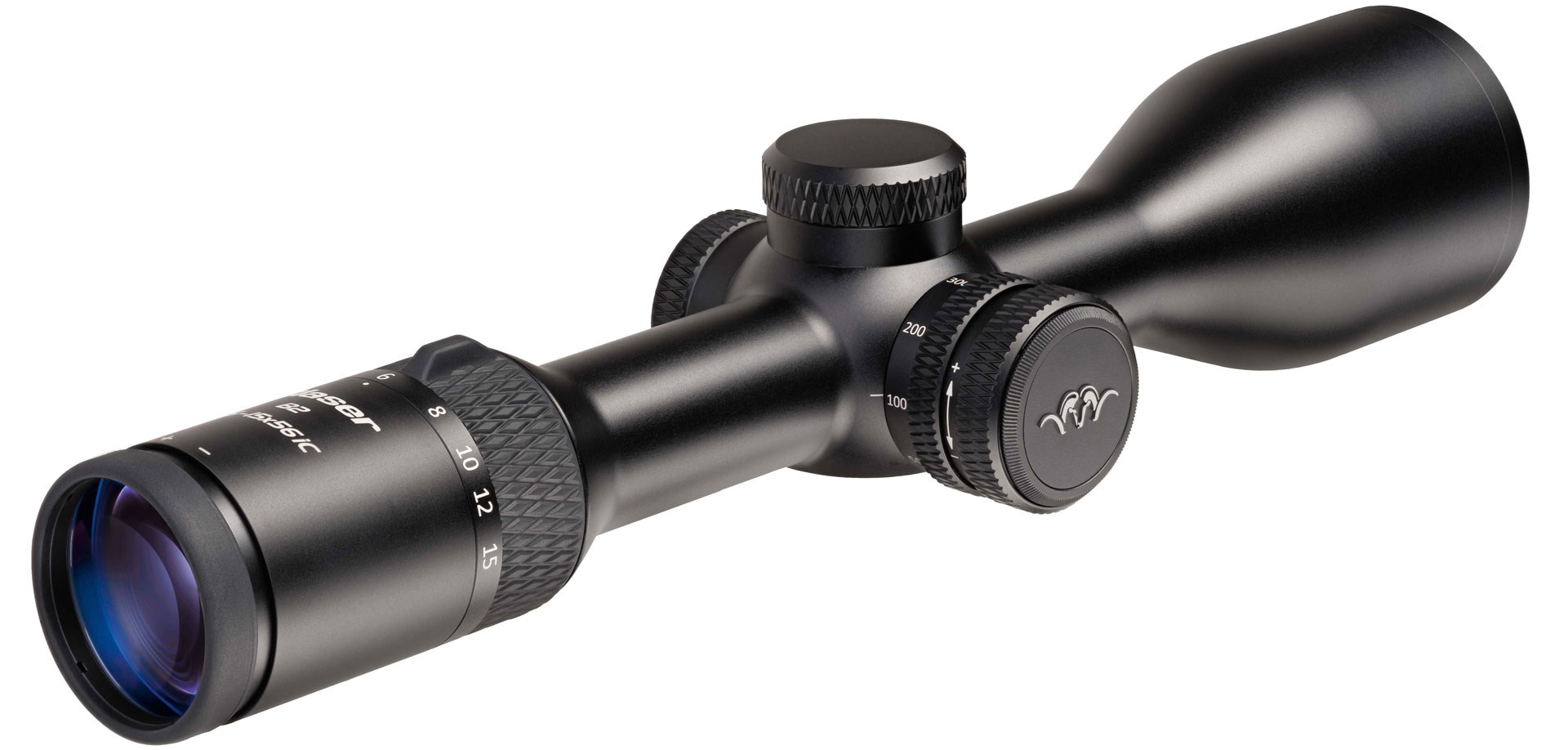 "The Blaser B2 riflescopes feature excellent German-built optics optimized for big game hunting and for use with the Liemke clip-on thermal devices," said Jason Evans, CEO, Blaser Group USA. "The premium optics and design make this line of scopes ideal for all hunters who want the option of hunting in daylight or darkness, which thermal clip-ons make possible."
All B2 models feature illuminated fiber-optic 4C reticles in the second focal plane, and the illumination setting is lockable. External lenses are coated with Blaser's Smart Lens Protection (SLP) hydrophobic coating to repel rain. The B2 scopes are also available with or without an inner rail for mounting on any make and type of rifle.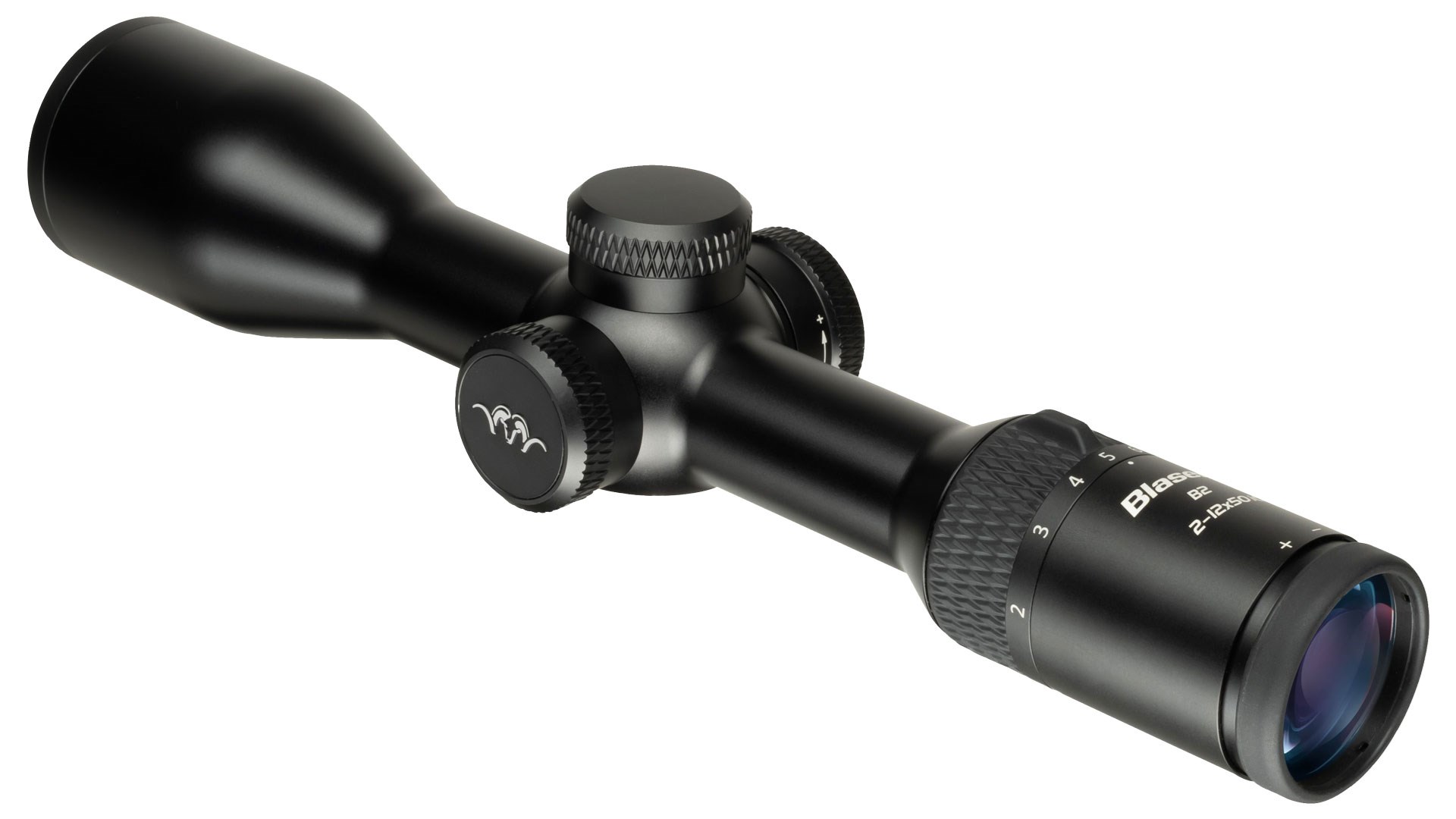 The Blaser QDC+ (Quick Distance Control+) feature is available as an option and allows the adjustment of shooting distance up to a range of 500 m directly on the elevation turret. For optimal adaptation, 10 interchangeable engraved rings are included, covering a wide range of hunting ammunition. Individual markings can also be applied to a blank ring. As with all Blaser riflescopes, the turret can be locked at the zero position and at a second preferred point of impact to prevent unintentional adjustments in the field.
The optional Blaser B2 Ocular Flip Cover is sold separately and activates the illuminated reticle in the Blaser B2 scope on all rifles without an iC cocking slide. The scopes allow for activation of the illumination through the magnet integrated into the flip cover. Simply open the cover and the illumination turns on. For more information, visit blaser.de/us.
MSRP: Blaser B2 1-6x24mm iC $1700; Blaser B2 2-12x50mm iC $1900; Blaser B2 2.5-15x56mm iC $1900; Blaser Ocular Flip Cover $150; QDC+ $300