by
posted on June 26, 2012
Support NRA American Hunter
DONATE
A bow only has to do a few things well for it to be a good bow. The cams must line up with the string when you look at the string before drawing it. It needs to be adjustable enough to match your draw length and weight, and it must feel good in your hand. With these criteria in mind, here are several of the best bargains on the market. They cost less than top-shelf models, but have all you need.
Gallery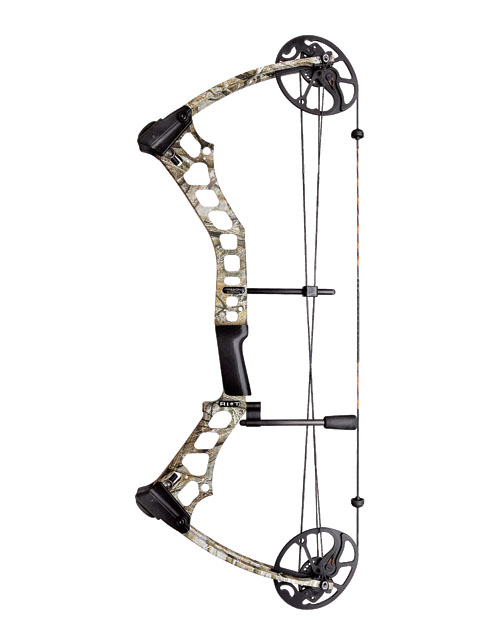 Mission Riot
Mathews Archery produces the Mission line, so it has a good pedigree. The Riot is the most adjustable bow I have seen. One bow will make draw lengths from 19-30 inches and draw weights from 15-70 pounds! For example, at 19 inches of draw length, it has a maximum draw weight of 46 pounds and a minimum of 15 pounds. At 30 inches of draw, the bow maxes out at 70 pounds with a minimum draw weight of 33 pounds. This amazing flexibility is a huge selling point if you're looking to equip a growing family or an archery club at the least possible cost.
MSRP: $399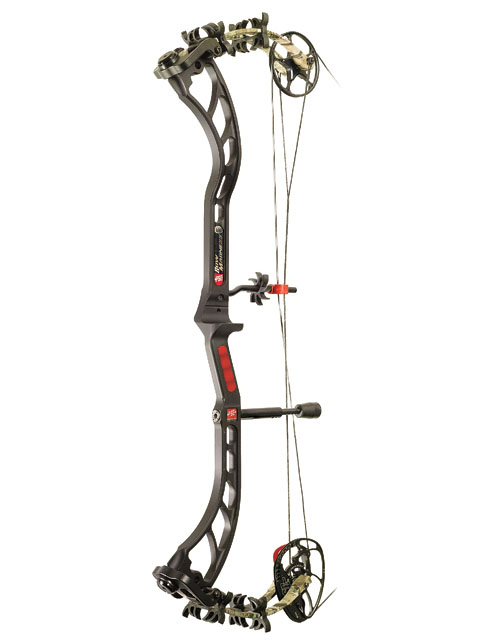 PSE Bow Madness
PSE's Bow Madness line is comprised of three models: XS, 3G and the XL. Bow Madness bows are proven performers that have taken lots of game. Each bow has its niche. The 3G is a nice compromise. It's a single-cam bow with a very good adjustment range. It ships in the 29-inch draw length setting but is adjustable from 25-30 inches. It has a long riser and parallel limbs—the ideal geometry to produce very little recoil. The shorter XS is 29 inches long while the XL is 36 inches. All three produce a nice feel and have PSE's trademark grip that is essentially the rounded back spine of the riser for the narrowest possible handhold. It's one of the best grips on the market.
MSRP: $599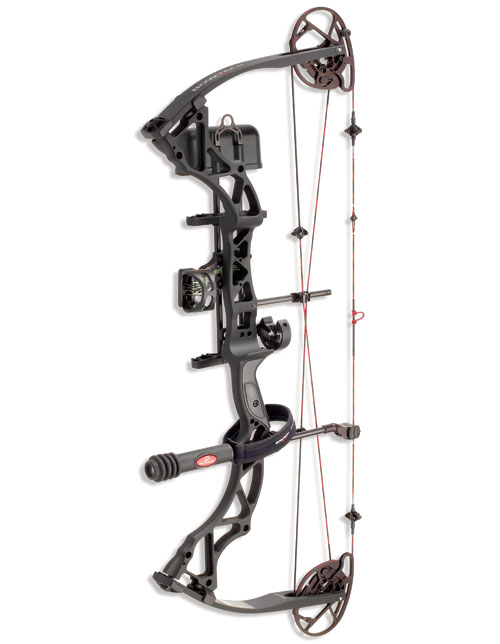 BowTech Assassin
The Assassin comes in kit form; I wasn't able to find a price for the bow alone. The kit is a good one though—with solid accessories—but I'm guessing your local dealer can sell it bare if you already have all the accessories.
The Assassin has a narrow grip and a rock-solid back wall at full draw. Those are important features that aid the consistency of your shot. This is a fast bow by any standards. With the accessories already installed and preset, the Assassin will hit the target right out of the box—and hit it hard!
MSRP: $599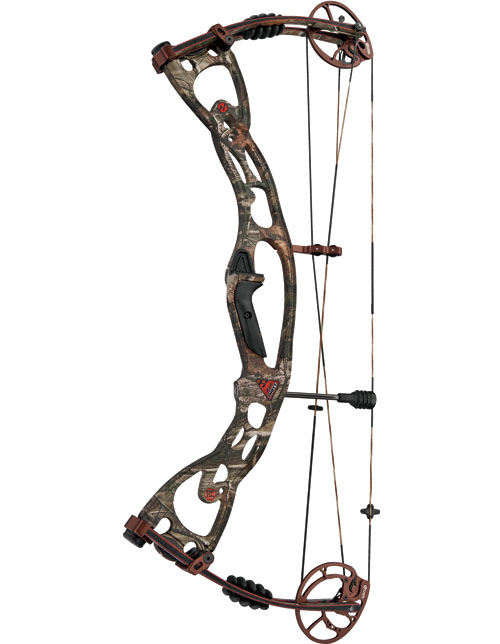 Hoyt Rampage
Hoyt's Rampage and Rampage XT have features similar to Hoyt's top-end models. The biggest difference is the cast (vs. machined) riser. No worries; there is nothing wrong with cast risers; we've been shooting them for 40 years. The Rampage is super-smooth with the M4 cam and a modest 306 fps IBO rating. The XT version is noticeably faster (and more expensive). If you are willing to ante up for speed (I would in this case), an additional $100 will buy you a lot more bow. The XT comes equipped with the Fuel Cam, which was Hoyt's fastest cam for 2011. Really, the only thing that sets this bow apart from Hoyt's more expensive CRX is the riser.
MSRP: $599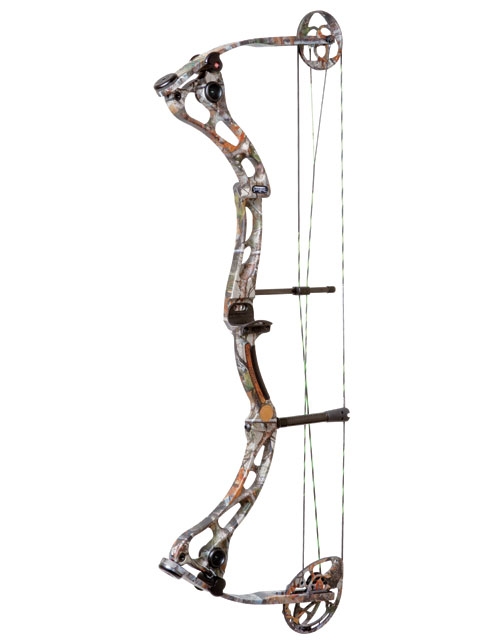 Martin Pantera Mag
Martin makes several affordable bows. Its Pantera Mag is loaded with features and has great performance at a good price. It is a single-cam bow with enough speed for any bowhunting situation. It has a long riser and parallel limbs for near zero recoil. The Pantera Mag features in-riser vibration dampeners, a custom string and harness system for zero stretch and a camo-dipped cam and idler system. Find a Martin dealer and give this bow a few shots.
Bear Legion
With a suggested retail price of just $399, Bear's Legion is among the most affordable bows on the market. You can purchase this bow in kit form for an additional $100—a good deal for a ready-to-hunt package.
The Legion feels good in the hand with a nice, narrow grip and a smooth draw cycle. With it, you can relax at full draw without any sense of tension. While not blistering fast, it is fast enough to handle any situation. A pair of string stoppers reduce noise. The Legion produces very low recoil, it's compact (just over 30 inches) and light.
MSRP: $399