by
posted on July 15, 2016
Support NRA American Hunter
DONATE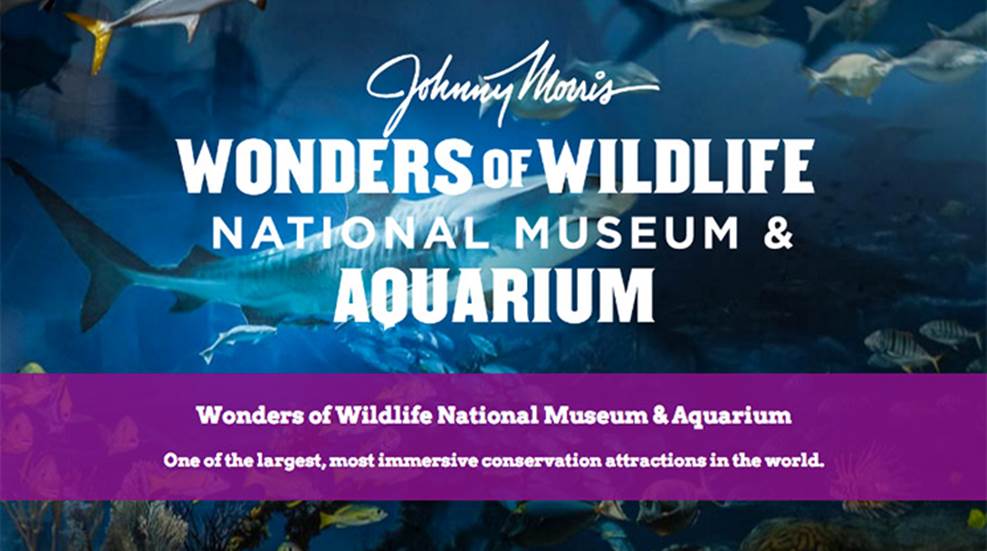 History, art and aerospace buffs often flock to the National Mall in Washington, D.C., to tour the many museums of the Smithsonian. What's potentially lacking, we must say, is a destination for those that want to learn more about the outdoors. Yes, there are a number of hunter-friendly institutions sprinkled across the nation—like the NRA Whittington Center and the National Firearms Museum—but we're still lacking a be-all, end-all museum dedicated to our passion. That will change in 2016, with the upcoming opening of the new Johnny Morris Wildlife National Museum and Aquarium.
The all-new museum, which will be located in Springfield, Mo., is designed to offer one of the largest, most immersive conservation attractions in the world. It will feature a 1.3 million gallon aquarium adventure showcasing 35,000 in live fish, mammals, reptiles and birds, as well as an immersive wildlife museum that will bring visitors eye-to-eye with a collection of record-setting game animals. The 315,000-square foot experience plans to celebrate the critical role responsible hunting and fishing plays in wildlife conservation.
The museum is primarily being funded by the Johnny Morris Foundation, which is operated by Johnny Morris, founder of Bass Pro Shops. Morris himself has been the driving force behind the initiative, and has long sought to celebrate the role hunters and anglers play in wildlife conservation.
"Responsible hunters and anglers are often the unsung heroes in conservation despite playing a significant role," Morris said. "Our vision is to create a world-class experience that celebrates hunting, fishing and conservation in Springfield where half of the U.S. population lives within a day's drive."
The Springfield, Mo., location is no accident. The museum will be situated on the campus of Bass Pro Shops' iconic flagship store.
No official opening date has been announced, but the museum's website says that visitors can expect it to be in 2016.
For more information, go to WondersOfWildlife.org.