Support NRA American Hunter
DONATE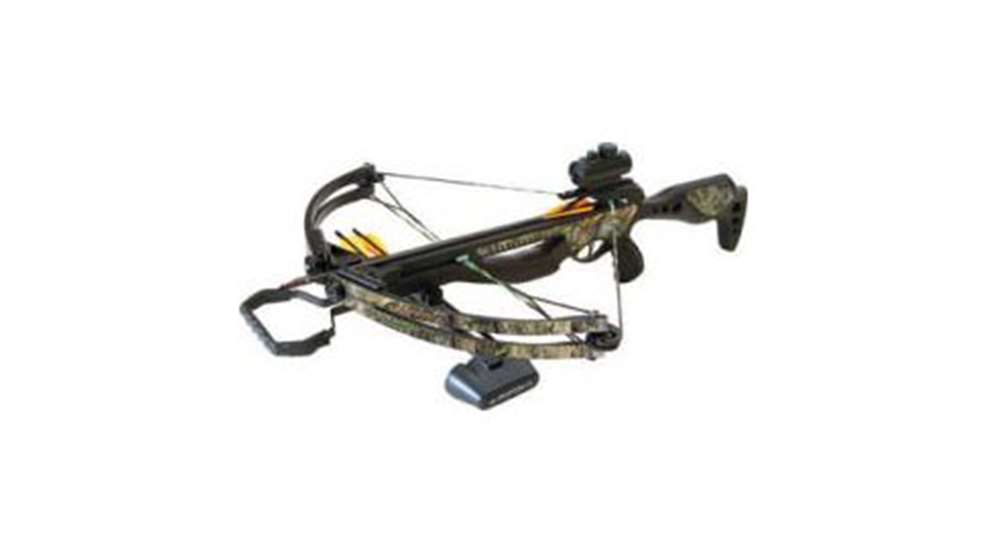 Barnett has announced the release of its latest crossbow, the Jackal.
Featuring an innovative stock design, the Jackal is distinctly different from the rest of Barnett's lineup. The sleek military style stock is lightweight and compact, with a divided foregrip for comfortable hand placement. The quad limb assembly is combined with high-energy wheels and the CrossWire string and cable system.
The CrossWire system blends Barnett's fibers with tough serving materials, helping to ensure a stable and reliable string. The Jackal also comes with an Anti Dry Fire Trigger Safety System.
The Jackal is available through retailers as a complete package with the crossbow, Barnett premium red dot scope, a quick-detach quiver and three Easton 20" arrows.
Power:
• 150 Draw Weight
• 95 ft. lbs of Energy
• 14" Power Stroke
• 315 FPS
Dimensions:
• 7.7 lbs Weight
• 32.5" Length
• 26.5" Width
• 20" Arrow Length
For more information, go to BarnettCrossbows.com.