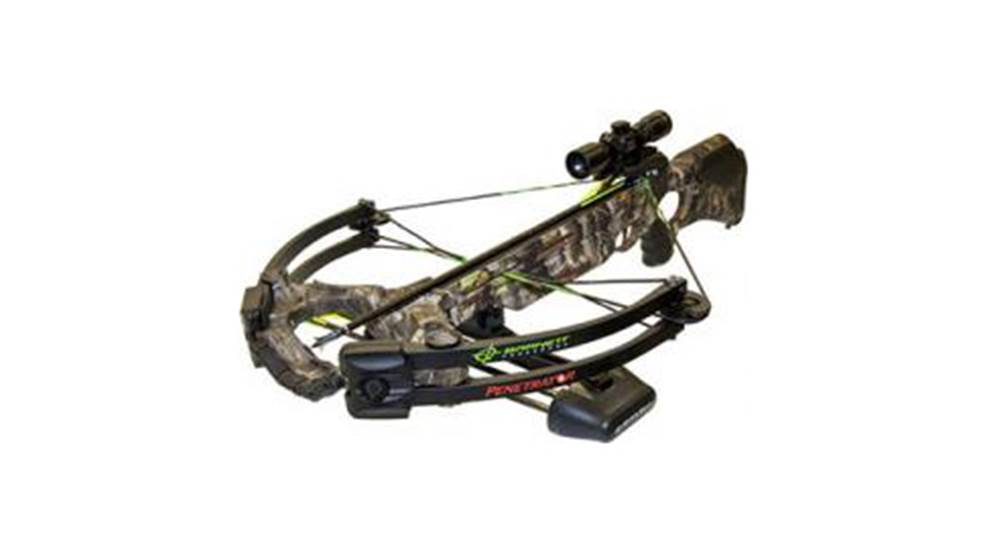 Barnett Crossbows has announced its new Penetrator model, which is designed to offer top-of-the-line penetration and accuracy from a slim, low-profile design.
The shoot-through foot stirrup and power stroke of 12" produce speeds out to 350 fps. The step-through riser lengthens the power stroke of the bow, without placing the cocking string beyond arm's length. The design comes complete with Barnett's patented magnesium STR riser, a GAM (Gas Assist Mold) composite stock and Custom Composite Laminated Limbs.
Barnett's high-energy cam system and CROSSWIRE string and cable system allow the Penetrator to possess a faster and quieter shot.
Technical Specifications:
Velocity: 350 fps
Draw Weight: 175 lbs.
Energy: 116 FT-Pounds
Power Stroke: 12"
Weight: 8.6 lbs.
Length: 37"
Width: 24:
Arrow Length: 20"
For more information, go to BarnettCrossbows.com.