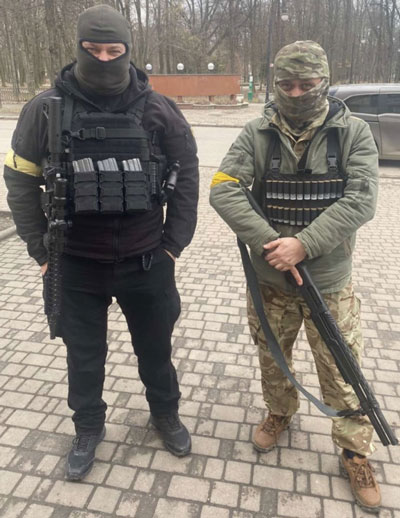 Adams Arms announces that the rifles they have recently built for Ukraine will make it in country and be used to support the efforts to fight the invading Russian army. Adams Arms has also designed a T-Shirt to recognize the Ukrainian Border Guard Unit stationed at Zmiinyi "Snake" Island. All proceeds from that sale will go directly to the Ukrainian National Bank's war funds.
"Adams Arms has supported Ukraine and other international customers for years," said Adams Arms resident Jason East. "We have been assembling their latest orders for the last few months. From the onset of the Russian invasion, we have been working around the clock to ensure our shipment of firearms will arrive unmolested and in its entirety. We stand with the people of Ukraine and are proud to know Adams Arms products are going to be used to support the independence of a sovereign nation."
Support from Adams Arms' customers has been strong with initial sales rolling in over the weekend and quickly out-pacing initial sales numbers on the T-shirt. For the latest updates and to learn more, individuals are encouraged to go to the Adams Arms website and follow its social channels.