by
posted on February 14, 2012
Support NRA American Hunter
DONATE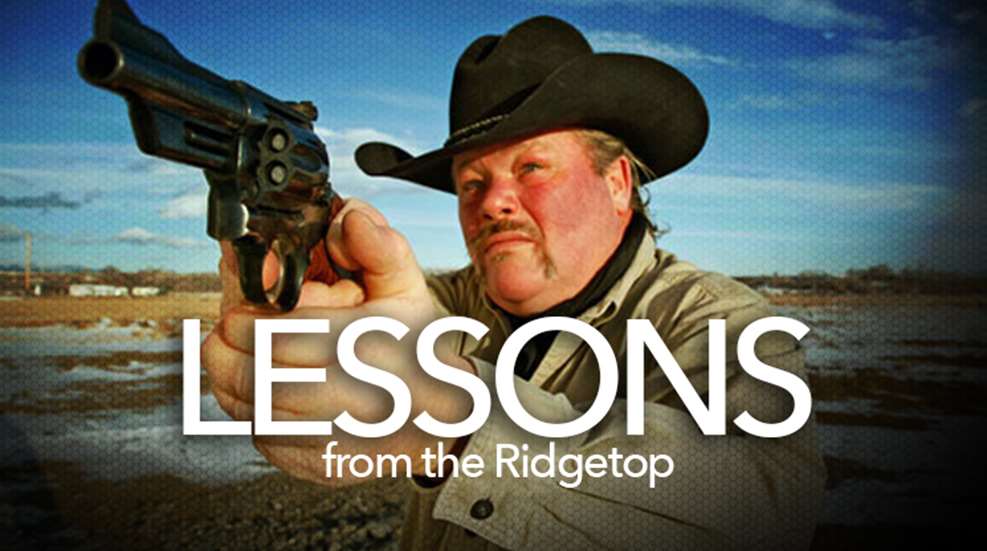 A couple of years ago, the Louisiana-based firearms distributor Lipsey's put together a contract with Ruger to produce a Blackhawk Flattop .44 Special revolver. Seems they took notice that quite a few original Flattops in .357 Mag. were making their way to custom revolver smiths to be converted into the better caliber. I was just about to do the same when Lipsey's announced the special run. Two barrel lengths were offered—4 5/8 and 5 1/2 inches—and because I am head-over-heels in love with the .44 Special cartridge I ordered one of each. The 4 5/8-incher is pretty much a constant rider in my truck.
Stainless steel and Vaquero versions soon followed, but late last year Lipsey's announced that a convertible .45 Colt/.45 ACP would be produced. They're here, and if you want one, you'd better get it before they sell out. I got mine right after the SHOT Show.
Newer gunnies might ponder, "Why get all worked up over a design that's nearly 140 years old on a frame that was discontinued five decades ago?" The answer is simple: Size matters—though in this case it isn't one of bigger is better. In these revolvers it is a matter of getting big-bore performance—.44 Special, .45 Colt or .45 ACP—in a smaller, more convenient package to carry. You see, the mid-size Flattop frame size and weight is very close to the iconic Colt Single Action Army revolver, and the reason that matters is one of handling characteristics. In addition to being less of a burden to pack, the smaller frame balances better than the Old Model Three-Screw revolvers that superseded the Flattop.
My Flattop with a 4 5/8-inch barrel .45 weighs 2 3/4 pounds loaded, comes with an additional .45 ACP cylinder and returns to the original XR-3 grip frame profile in steel. The XR-3 grip frame comes very close to that of a Colt SAA, differing perhaps 3/32 of an inch in length. Lipsey's has thoughtfully included faux-ivory grip panels to dress up the gun. (A sad historical side note: When the first Flattops were introduced in 1955 a shooter could order real ivory grips from Ruger for the "astronomical" price of $16.50.) The New Model Blackhawk Flattop is available in blue or stainless, and carries an MSRP of $690.
Space and time prohibit me from waxing more extensively about the Flattop Rugers now. Suffice it to say that if you are inextricably wedded to the latest striker-fired, polymer-framed semi-autos, these new single-action revolvers won't even turn your head. But for trail bums like me who know and appreciate "cowboy guns," our hearts go pitter-patter over a handy revolver that throws a bullet the size of your thumb and sounds like wet chaps slapping a saddle when it hits something. If you have any feeling for single actions, you'll regret not getting one of these beautiful guns.