From our position on the top of the ridge in Spain's Iberian Mountain Range, guide Vicente Gil and I watched a band of ibex nannies and kids feeding on the edge of a limestone cliff several hundred feet high. The sheer rock wall was far too steep for any two or four-legged predators, which was likely the reason that the ibex had chosen that location, and we waited and watched to see if a billy would appear. It was December and the ibex rut was in full swing, and from our position on the slope, Vicente and I could see more than two-dozen ibex. None of them, however, were the type of animal we were after. I laid back in a patch of sweet-smelling wild rosemary and waited for more animals to emerge from the dark forests below. I could have easily fallen asleep, but Vicente motioned for me to follow him. There was another river valley on the opposite side of the ridge that he wanted to glass.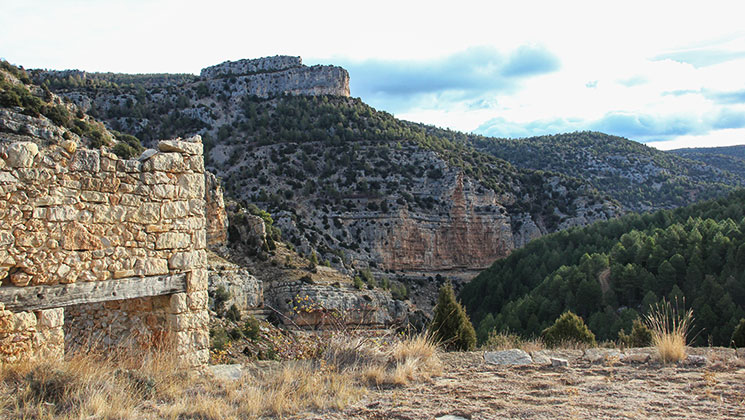 When we reached the crest Vicente dropped down and motioned me to the peak of the ridge. Squatting in the shade of a fir tree, we looked down into the opposite canyon at a mature ibex feeding on the bare slope.
"Is he a good one?" I asked in terribly disjointed and broken Spanish, and Vicente indicated that the ibex was indeed a shooter. Good enough. I raised the magnification on the Swarovski scope and used a crumbling pile of limestone boulders as a rest. I ranged the ibex at 204 yards, which should have made for an easy shot, but I was dealing with a brisk wind. Holding just ahead of the billy's shoulder, I pressed the trigger and heard the bullet strike.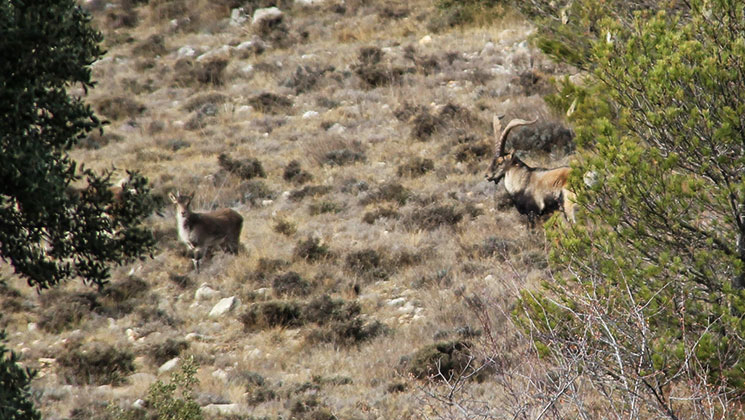 "Another," Vicente said, but I was already working on it. The ibex was headed straight up the hill toward the crest of the ridge, and heaven only knew what kind of terrain lay on the other side. A second shot stopped the ibex, and a third anchored him for good.
That was my first experience hunting ibex, but it certainly won't be my last. The thrill of chasing these animals in Spain's beautiful central mountains is something that I hope every hunter gets to experience at least once. If Spanish hunting isn't on your bucket list, here are six reasons why it should be—and three things you need to know before you go.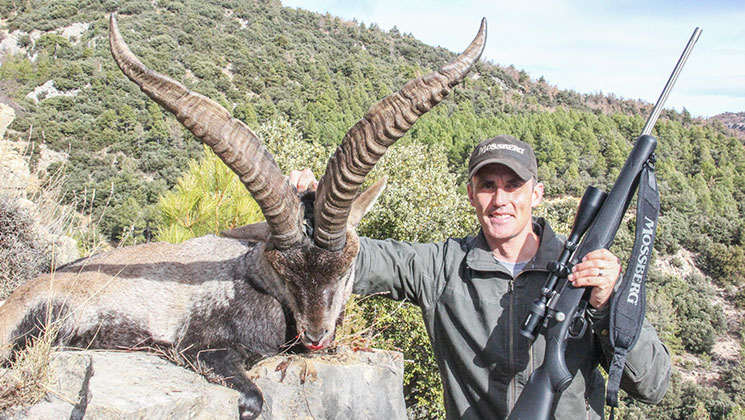 Reasons to Hunt Spain
Abundant Game, Abundant Opportunities
Vicente's Caza Hispanica is one of the largest hunting operations in Spain, and they offer hunts for all four species of ibex (Ronda, Gredos, southeastern, and Beceite) as well as mouflon, fallow deer, red stag, roe deer, Iberian wolves, wild boar, Barbary sheep and chamois. There are few places outside Africa that can offer so many available species on a single trip. Excellent game management, which is largely funded by hunters, has helped bolster wild game populations in Spain and the chance of taking a really big, mature animal is excellent. While Vicente and I were in the Iberian Mountains, I saw dozens of ibex each day.


Hunts Are Relatively Short
Many of us simply can't afford to spend ten or fourteen days out of the office and away from home hunting mountain game. If that's the case, Spain is the ideal destination for you. The abundance of game described above allows hunters in prime hunting areas to expect an opportunity for a shot in just a few days, though weather conditions can effect hunting success. The exception to this rule is wolf hunting, which, like fair-chase wolf hunting anywhere in the world, is largely a matter of luck. Still, if you're after a single species like Beceite or Gredos ibex, fallow deer or stag, and you hire an outfitter with a quality hunting area, then seven days—including airline travel and transport to the hunting area—will probably be sufficient.


Plenty of Free-Range Hunting
To be honest, when I was told I'd be hunting free-range ibex and could expect to find one in two days I had my doubts. Perhaps, I thought, my concept of "free-range" differed from Vicente's, but in the end, I found that it was an abundance of game and lack of hunting pressure—not fences—that helped increase odds of success. There is some high-fence hunting that is available in Spain, but if you're someone who prefers wide-open spaces where the animals are unrestricted, then those areas are readily available. Vicente has exclusive rights to a 50,000-acre concession in the Iberian Mountains where he hunts Beceite ibex, and we only encountered one other human after entering the gate

—

a truffle hunter and his dog.


You Don't Need a New Rifle
If you hunt deer or elk in the United States, odds are you've already got a suitable weapon for hunting big game in Spain. I used Mossberg's new Patriot Cerakote in 6.5 Creedmoor for my ibex hunt and it worked beautifully, but your .270, .308, 7mm magnum or .30-06 will be equally well-suited for most Spanish big game. How far you'll need to shoot depends upon the terrain, but in my case (and, Vicente told me, for most Spanish hunts), a rifle that shoots accurately to 250 yards will cover most big-game hunting. The weather is relatively mild in many areas of the country (with the exception of some high-mountain ibex, wolf and chamois hunts), so mid-weight hunting clothes and a good pair of boots will suffice.


You Can Customize Your Hunt and Travel Itinerary 
Perhaps you want to hunt Beceite ibex, but red stag are also on your bucket list. That's not a problem in Spain. You can mix and match different big-game species, and, if you're so inclined, take two weeks to try for the "Spanish Slam" of all four ibex species. In many cases, taking multiple species will require driving to different areas, so you'll have to build in time for that. If you're a wingshooter, you can also combine your hunt with a few days of upland hunting. The primary Spanish gamebird is the red-legged partridge, which resembles the more familiar chukar. The availability of game and the country's good infrastructure allow you to customize hunts in multiple areas without the need for charter flights or other expensive transportation. Spain is a modern country with good healthcare, relatively low crime and a robust tourism industry, so it's worth adding a few extra days to visit castles, wineries and the beaches of the Mediterranean Coast, too.


You Don't Have to Rough It 
Unlike many mountain hunts, our "camp" in Spain was luxurious. The base of operations for our hunt was a newly-renovated hotel outside the historic town of Puertomingalvo, and having the availability of a warm shower and a comfortable bed after a long day of hunting was a real treat. I don't mind tent camps and freeze-dried food, but dining on fresh seafood and paella, and sampling local wines each evening made the experience very enjoyable.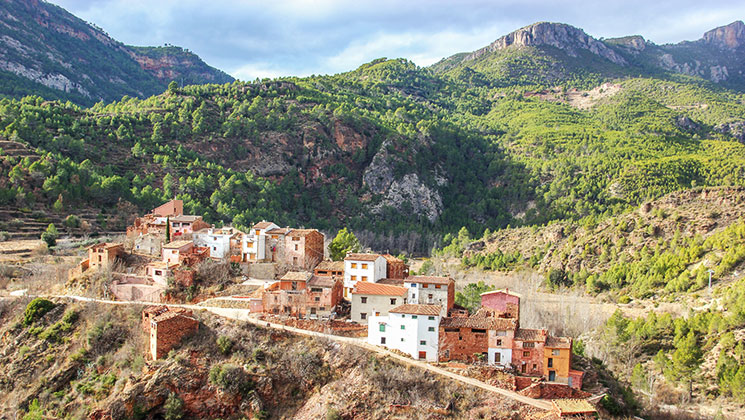 Things to Know
Hiring an Outfitter Streamlines the Process 
You can book your trip directly through a Spanish hunting agency, but I strongly recommend using a U.S.-based outfitter who can help you with travel arrangements and will assist you in securing the documents needed to hunt in Spain. We booked through Tony Caggiano's World Slam Adventures, and Tony walked us through the process of obtaining the required firearm import permits from the Spanish consulate, and answered all my questions regarding the hunt prior to my arrival in Valencia. The cost of booking with an outfitter is generally the same as booking with the hunting company directly since most outfitters work on commission, so you'll be paying the same price for the hunt and will receive the added benefit of having a support team here in the U.S. Obtaining the required documents isn't difficult, but it's much simpler if you have someone to walk you through the process and be certain that you have everything in order when you arrive for the hunt.


Trophy Fees Differ in Spain 
Unlike many North American or African free-range hunts where a tag and license allows you to hunt an animal of any size, Spanish—and virtually all European hunting companies—base trophy fees upon the size of the animal. For the base price, you can harvest a representative animal, which is still a good trophy, but larger animals will cost more. In most cases, the trophies are classified as representative, bronze medal, silver medal and gold medal, based on horn or antler length, so you'll need to determine how much you are willing to pay. That may mean passing on a really, really big trophy if your wallet won't allow for the upcharge.


Spanish Hunting is Addictive
Chasing wild ibex in the mountains is an unforgettable adventure, and the culture, scenery and cuisine of Spain only add to the experience. Before hunting with Caza Hispanica, I was certain that my first trip would satisfy my desire to hunt the Iberian Peninsula, but before I left, Valencia, Vicente and I were already discussing the details of my next trip.