by
posted on April 28, 2021
Support NRA American Hunter
DONATE
I have some wonderful memories from the field, but like so many other hunters I have had some bad days, too. Some of those bad days had to do with weather: blizzards, floods and unusually hot weather have all ruined past hunts. I've also had hunts that were simply the victim of bad circumstances that were unrelated to conditions in the field, like the COVID-19 pandemic and the subsequent travel bans that have kept hunters grounded.
Most of the miserable days I've spent in the field, though, can be directly attributed to my footwear. Boots that aren't warm enough for the conditions, that leak or aren't sturdy enough to handle rough terrain (both soles on a pair of expensive leather boots came loose during an Idaho chukar hunt once, and by the time I reached the base of the mountain, they looked like two flapping duck mouths on my feet) have all derailed my hunts. And while I can't control the weather or global pandemics, I do have some control over what I put on my feet. 
You don't need a whole closet full of boots to hunt everywhere in the world, just five pairs will do it. In fact, you may get away with even fewer pairs, but if you own these five, you're ready for anything.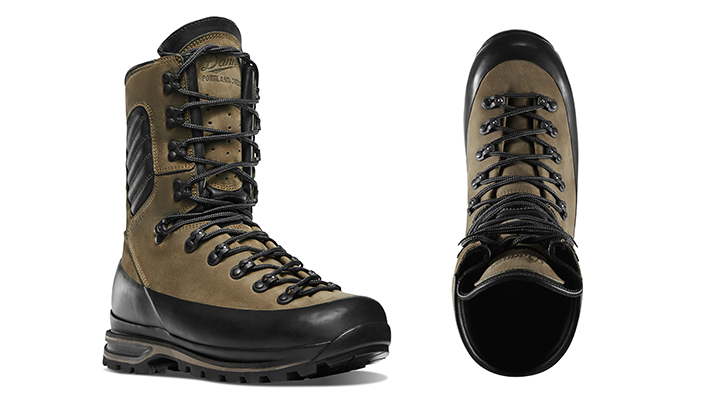 The Technical Boot
Technical boots are designed for extreme, hard hunts. They feature high-quality laces and eyelets, sturdy midsoles, and aggressive outsoles for hunting in rough, ankle-twisting country, and are built to withstand a lot of abuse. These are your backcountry elk boots and sheep boots, built for crossing rivers and climbing shale slides. These boots won't be cheap, but they're versatile (they might work for hunting whitetails in a treestand or turkeys in the spring, too) and extremely rugged. When you're far from home in unforgiving country, you need boots that are up to the task. And while you likely won't wear these boots every day—you don't need this type of sophisticated footwear to survive a trip to the grocery store, and it's always a good idea to avoid exposing your best boots to foreign human odors—you will need them if you ever plan to hunt high mountains or really steep, rocky terrain. A few examples of great technical boots include Danner's new Thorofare (pictured above, $500) Crispi's Hunter GTX ($500) and Kenetrek's Mountain Extreme 400 ($485).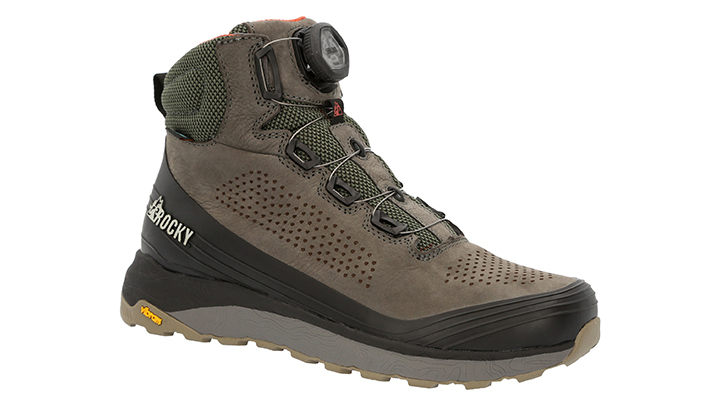 The Stalking Boot
Many hiking and hunting boots feature sturdy outsoles designed for steep or slick terrain, but those aggressive soles add weight and are a nuisance when stalking on dry leaves or grass. For that reason, I believe every hunter needs a pair of stalking boots with softer, thinner sole that offers some cushioning without the weight. Trail running shoes work fine for this, but I prefer something that offers a bit more ankle support. Crepe sole moccasin-type boots are a solid choice, and the leather exterior won't pick up burrs as easily as nylon mesh. I prefer a non-insulated stalking boot because I'm often wearing them during warm-weather hunts like early season doves and archery whitetail. Leather stalking boots are my go-to boot for African hunting, and I always pair them with short gaiters to protect my feet and ankles from thorns and grass seeds. I also choose stalking boots when hunting chukar, mule deer and Coues deer in the high deserts so long as the temperatures aren't too low and the terrain isn't too extreme, and there's a good chance you'll wear a pair of broken-in pair of leather stalking boots more than any other boot you own. Boots like Rocky's Summit Elite ($190-$250, available fall 2021) pictured above, Danner's FullBore ($150) and Russell Moccasin's 5.5 "PH" ($493) are all solid choices.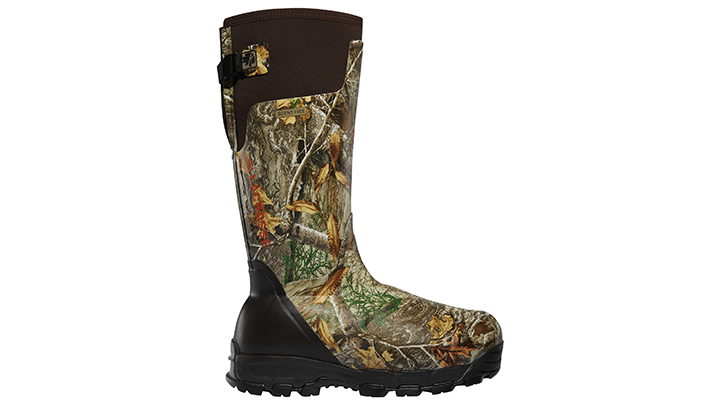 The Knee Boot
I'm from the Midwest where hunting season typically brings wet, muddy conditions so rubber knee boots are popular with hunters in this part of the world. Sure, these boots are heavier than stalking boots and don't offer the same support as a pair of technical boots, but if you want convenient, waterproof footwear rubber knee boots are a great option. Crossing creeks is never an issue in knee boots, and when properly insulated they can be quite warm. Plus, they don't hold scent like leather boots. If you're primarily hunting deer, turkey, hogs, and small game in the eastern United States this might be the last boot you'll ever need. The LaCrosse Alphaburly Pro ($160-$200, pictured above) is a good choice for every hunter and is available with up to 1,600 grams of insulation, and Muck's Woody Plus ($225) is another excellent option. If you hunt where venomous reptiles are a risk consider Rocky's Lynx ($155).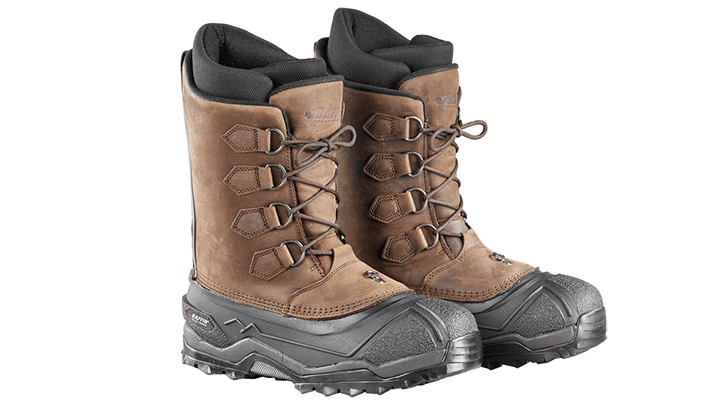 The Cold Weather Boot
Many hunters never endure weather so cold their insulated technical or knee boots aren't up to the task, but all-day hunts in areas of the world where sub-zero temperatures are the rule and not the exception require a dedicated cold-weather boot. For this, you may need to turn to specialized footwear with extra layers of insulation. Baffin Boots are one popular choice among hunters, and the company's Control Max ($252, pictured above) is a great option. These boots utilize Baffin's removable multi-layer inner boot system and are temperature rated to -94 degrees Fahrenheit, which should keep you comfortable in the most extreme conditions. Another option is Schnee's Extreme 13" Pac Boot ($369), which is rated to -20 degrees Fahrenheit when inactive (such as sitting in a blind) and -40 degrees Fahrenheit when active.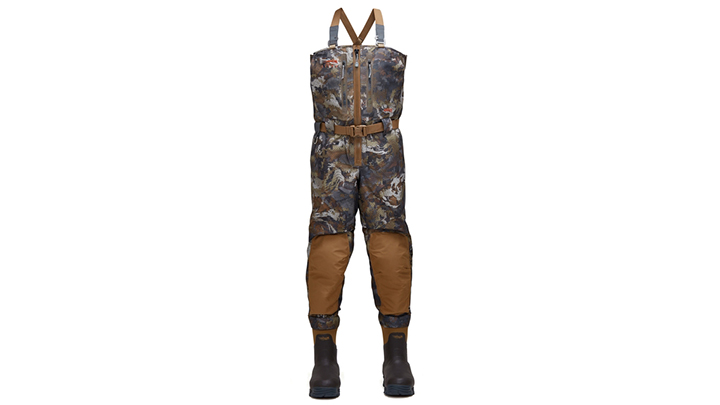 The Wader
If your hunting takes you into areas where the water is too deep for knee boots, you're going to need waders. Hip waders are great for those who don't need to venture in deep water, but chest waders offer more versatility at the price of increased bulk. Breathable waders are lighter and don't hold as much heat as neoprene waders, which are the best choice for cold-weather hunts. Waders aren't just for waterfowl hunters, either; using a pair of waders can help you slip into some marshy public land in search of a big buck, and I wear my hip waders when hunting squirrels along the river behind my house. I've had good luck with Sitka's Delta Zip Wader ($999, pictured above), LaCrosse's Super Brush Tuff Waders ($270) and Banded's RedZone Elite 2.0 Breathable Wader ($479.99-$499.99). Several Alaskan and Canadian guides request their client bring Chota "Hippies" hip waders ($136) when hunting caribou, bear or moose in fields of muskeg or from boats, and now that I own a pair, I understand why.