Support NRA American Hunter
DONATE
Mother's Day is nearly here. Have you picked out the perfect gift for the huntress in your life? We've assembled no shortage of gift ideas for mom this year—and they're all budget-friendly, too, so you'll have plenty of cash left over to put a rush on the shipping if need be. Whether you're buying for mom, grandma or any other mother in your life, these gifts won't disappoint. 
Prόis Incredisocks
Feet tend to be the first appendage to know the temperature has dropped. That doesn't have to be a problem thanks to Prόis' Incredisocks. Made out of bamboo charcoal, the socks help regulate temperature and increase circulation, therein upping oxygen levels to your muscles and allowing better movement. One other benefit? These socks won't stink after being confined in a boot all day thanks to anti-microbial aspects that prevent odor-causing bacteria from festering and growing. Available in multiple sizes from small to extra-large. MSRP: $20.00.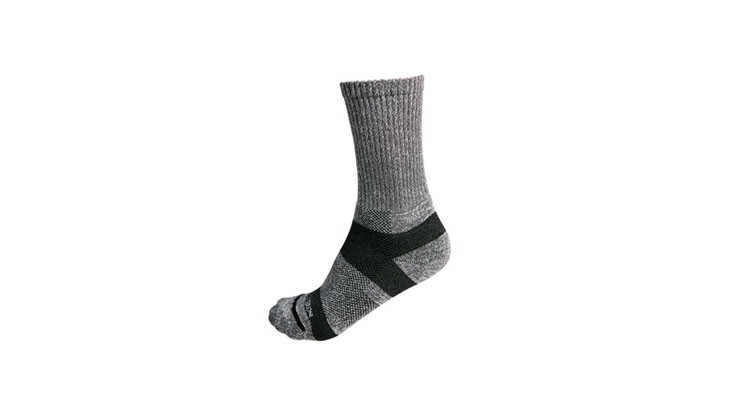 Huntworth Shooter's Gloves
Now that we've got her feet covered, let's talk about her hands. Check out Huntworth's Ladies Tri-Laminate Camo Shooter's Gloves. Water-resistant and windproof, the Shooter's Gloves feature a neoprene cuff and a triple layer of flexible polyester and soft fleece. They sport an Oak Tree Evo camouflage pattern. The inside of the glove has a layer of extra fleece to help trap heat. The palm also contains a silicon print for a sure grip, and a special trigger finger for extra feel when squeezing off a round. MSRP: $30.99.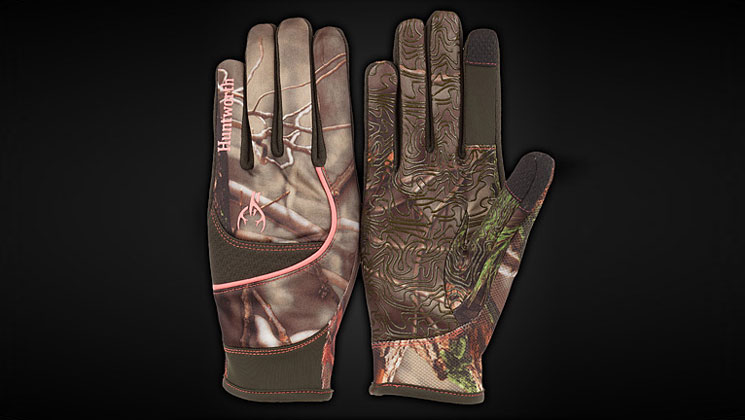 Dan's Hunting Gear's Sportsman's Choice Women's Coat
Serving a dual purpose both as a casual jacket and as a piece of outerwear clothing in the field thanks to the pink camo pattern on the sleeves and pockets, the Sportsman's Choice Women's Coat from Dan's Hunting Gear can also be custom embroidered on either the back or front, providing a project for a crafty mom, too. With hand warmer pockets, a YKK metal zipper, snaps for the removable hood, and D-rings for a game bag, there's not many tasks this jacket can't handle, all while providing both fashion and function. MSRP: $83.00.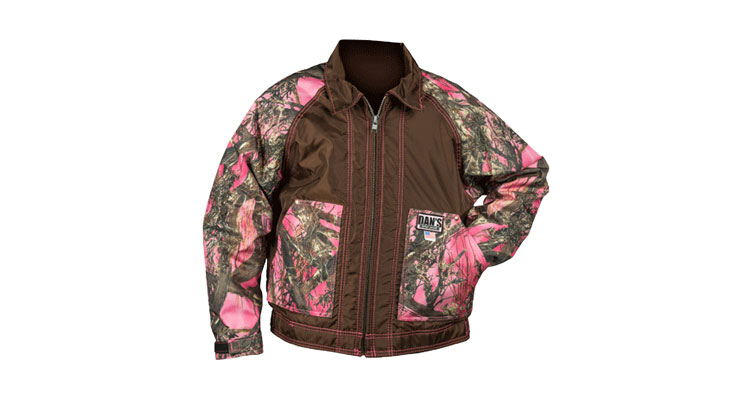 ALPS Outdoorz Huntress Hunting Pack
The Huntress pack from ALPS Outdoorz was made with ladies in mind, and accounts for the differences in stature of men and women. It's designed around a modified frame, with shoulder straps and a waist belt that all fit the natural shape of a woman's body. The pack also contains a water pocket and port as well as a drop-down pocket for a bow or rifle, and with its tubular lightweight frame weighing less than three pounds, multiple pockets make up a total hauling space of 2,200 cubic inches, and it's got a rain cover to boot. MSRP: $119.99.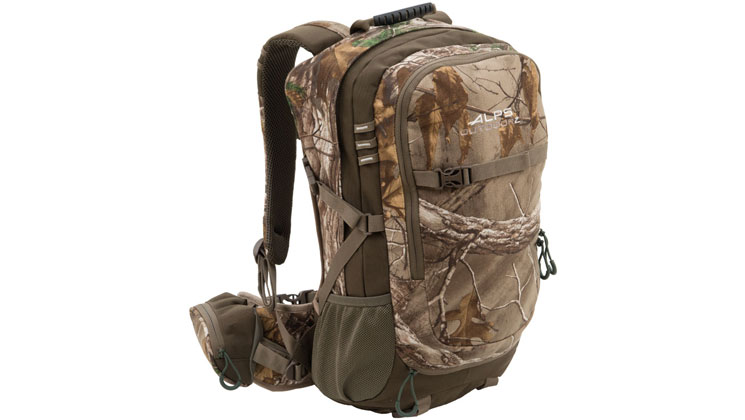 Slumberjack Women's Timber Jill 20
Camping season is here, and nothing can make or break your woodland stay like a good night's sleep. Were pillows forgotten on the trip? The Slumberjack Women's Timber Jill 20 sleeping bag incorporates an integrated pillow pocket that allows its user to utilize a jacket or hoodie as the cushioning and support for a makeshift pillow. The sleeping bag itself is insulated with synthetic insulation, while the outer shell is comprised of polyester ripstop fabric. Stitched using a quilt-like construction means equal insulation throughout, and won't snag the zipper, either. The zipper itself utilizes a draft tube along its sides, trapping heat, and is specifically designed to be zipped together with other rectangular bags. MSRP: $69.95.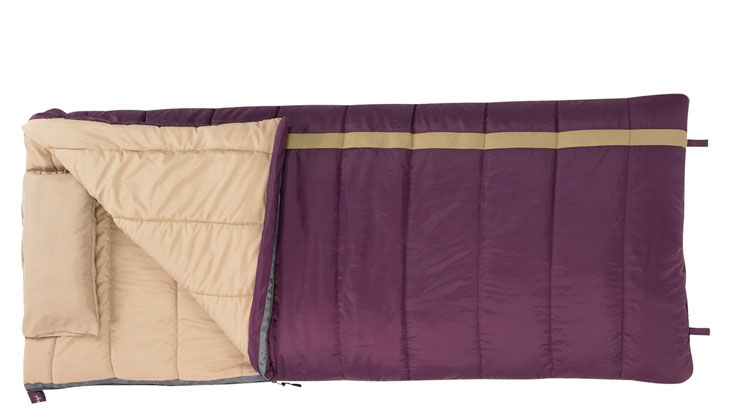 Cabela's Women's 6-inch Rush Creek Boot
Boots were made for walking, and with a durable upper, that's just what these boots will do. Cabela's new 6-inch breathable, waterproof upper with moisture wicking linings protect and supports the ankle, and the boot is finished with Mossy Oak Break-Up Country camo on the outside for maximum durability while hiking or hunting. The rubber outsole provides great traction, even in wet conditions, and with no insulation, these boots are great for summer days, keeping your feet cool on hot days in the hills. And only weighing in at 2.2 lbs for the pair, they're light weight, allowing for a comfortable hike, camping trip or hunt. MSRP: $99.99.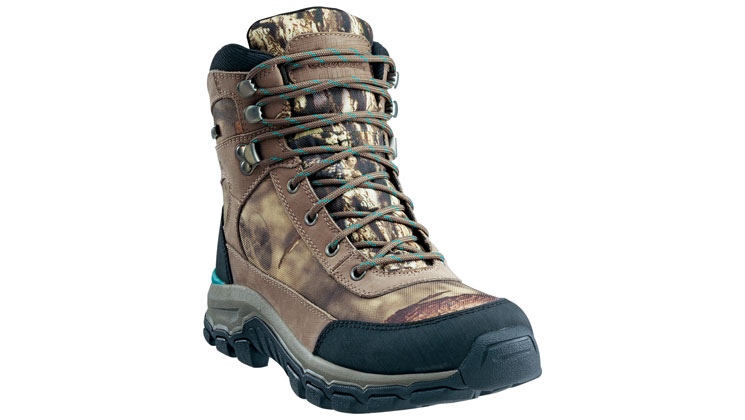 Browning Women's Hell's Canyon Bellum Beanie
Browning is known for its rifles and shotguns, but the company's clothing line delivers just as much quality. The new women's Hell's Canyon Bellum Beanie is water-resistant and windproof, yet breathable, so it's great in all conditions. It'll keep the wearer warm even on the coldest nights, thanks to its shag fleece fabric lining and triple layer insulation. It also has a ponytail exit hole, so hair stays out of the way during a hunt, shooting or hiking with the family. MSRP: $29.99.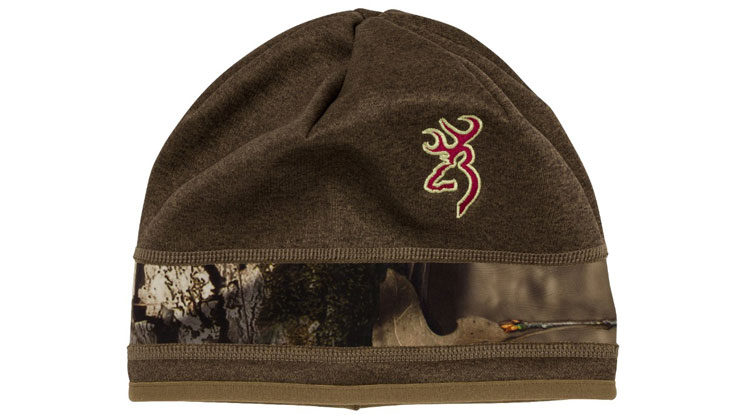 Buck Knives Nano Bantam Knife
A knife is a tool, and one a mom might use fairly frequently. With Buck Knives' USA-made Nano Bantam Knife, being unprepared is no longer a concern. The satin finished, 420HC 1 7/8ʺ stainless steel drop point blade, when folded into the injection-molded handle, measures only 3ʺ and the knife weighs only 6 ozs. The knife also offers a variety of carry methods, including pocket carry as well as on a lanyard or a keychain, and comes in nearly a dozen colors, including Mossy Oak Blaze Pink Camo and Muddy Girl Camo. MSRP: $19.50-$24.50.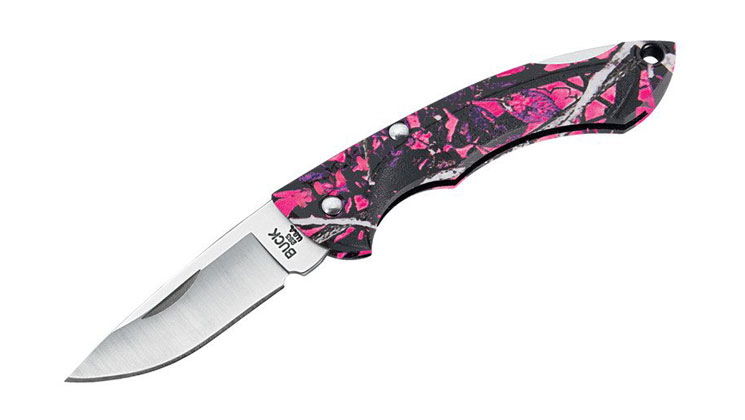 Gun Tote'n Mamas Body Smart Phone Pouch
Quality purses aren't cheap. Ditto for quality concealed carry purses. Here's one option from Gun Tote'n Mamas that doesn't break the bank for a mother looking for a fashionable holster. The main compartment of the phone pouch can hold a small wallet, glasses or a checkbook, or a smart phone with a flat wallet, and can also hold pens, cash etc. The gun pocket is lined with a special padding, preventing the gun from printing. It also comes with a slash resistant shoulder strap that simply clips on or off. Best of all, the pouch is ambidextrous, meaning it works for both left- and right-handed shooters. Available in multiple colors. MSRP: $74.95.