by
posted on February 4, 2016
Support NRA American Hunter
DONATE
The annual industry gathering in Las Vegas is one of my favorite functions; it gives us writers a first-hand opportunity to see and handle the newest products on the market. From optics to ammunition, it's all at the SHOT Show. My personal favorite thing to see is the unveiling of the new hunting rifles; between the booths at the show itself and the Industry Day at the Range—where retailers and members of the media get to shoot some of the new releases—you can truly get a hands-on feel for the new guns. From entry-level package guns to fine English craftsmanship, there's something to please everyone. American Hunter asked me to nose around the SHOT Show and find some of the coolest new releases, so here goes.
Savage BA Stealth
If you're into the long range game, an accurate rifle is an absolute must. While I thoroughly enjoyed the BA10—in .338 Lapua—at last year's show, the BA Stealth is a bit more compact, and this one was chambered in .308 Winchester. The solid aluminum chassis compliments the adjustable polymer stock, and the sweet AccuTrigger breaks cleanly and crisply. Even in a strong Nevada crosswind, I had no problems ringing steel at 875 yards. As usual, Savage delivers.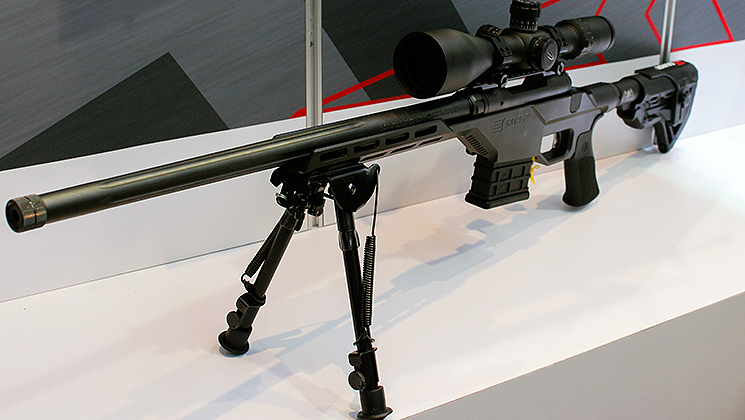 Winchester Model 1866 150th Anniversary Rifle
Winchester's sesquicentennial is a special event, hands down. The Model 1866 was certainly a benchmark rifle, and Winchester has embraced the celebration fully. There are five models to celebrate the anniversary, but the '66 is the oldest, and it's done in good fashion. High grade wood, engraved brass receiver and butt plate, and 24" barrel round out the appointments. Chambered in .44-40 Winchester, the 1866 is any lever-gun fan's dream. The series is numbered 1 through 500 of 500.

Kimber Hunter
New for 2016, Kimber introduces the Hunter, a stainless steel barreled action affair with a tan polymer stock and detachable magazine. Weighing in at 6½ pounds, with a magazine capacity of 4 rounds, the Hunter features a pillar and glass bedded stock and 22" barrel. The short-action receiver keeps the weight down, and the stock is impervious to the climate, whether hot and dry or cold and wet. The Hunter is chambered in popular calibers—.22-250 Rem., .243 Win., 7mm-08 Rem., and .308 Win.—as well as some cool, harder-to-find calibers such as .257 Roberts and 6.5 Creedmoor.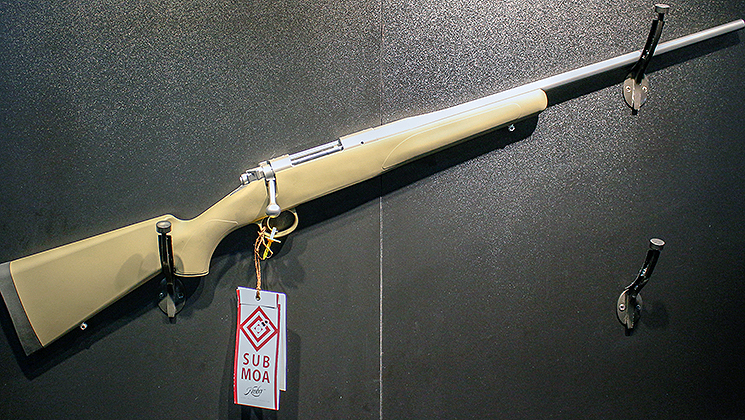 Cooper Model 92
Weighing in at 92 ounces without optics—that's 5 lbs. 9 oz.—the Cooper Model 92 has a nice balance for a rifle this light. The floor model I got to handle—in 7mm Remington Magnum—wore an appropriately sized Leupold scope and had a surprisingly nice balance; I've found that many ultra-light rifles seem to wave like a willow wand. The Model 92 has a Wilson Arms barrel with muzzle brake, fluted bolt, synthetic stock (that actually offers a very nice grip) and a sweet Jewell trigger that will make for an excellent backcountry rifle.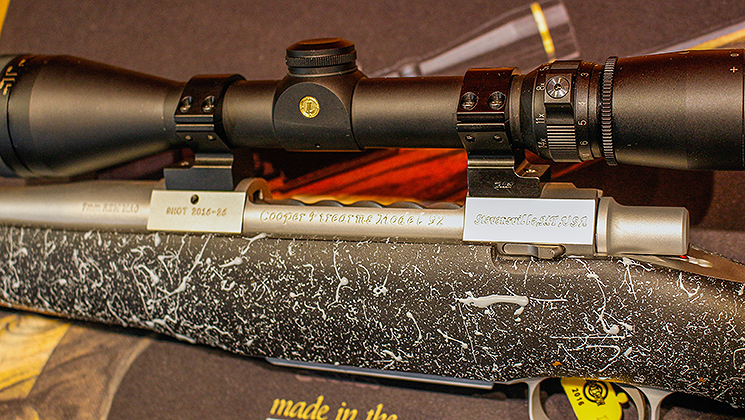 Nosler Model 48 Liberty in .30 Nosler
We're all familiar with the Nosler Model 48, and the Liberty Model features a very useable Aramid fiber-reinforced composite stock and Cerakoted metal. However, the M48 comes chambered in the brand-spanking-new .30 Nosler. Delivering .300 Weatherby ballistics from a .30-'06-length action, this will make for an accurate, hard-hitting and weather-impervious combination.

Savage Axis II XP Stainless Package Rifle
For the hunter looking for what I could confidently call the best value on the market, they need look no further than the Savage Axis II XP Stainless. Offering the AccuTrigger, synthetic stock, a stainless barreled action, and a mounted and bore-sighted Weaver 3-9x40 scope, it represents a ton of rifle for any shooter. The Savage Axis II XP Stainless is available in eight popular calibers, plus the uber-cool 6.5 Creedmoor.

Rigby 'Vintage' Big Game Rifle
Few names are as closely associated with classic African big game hunting as John Rigby and Co., and their Mauser-action rifles are things of legend. Well, they've been back in action for a while, but this year they've unveiled the Vintage model, featuring a slimmer stock without a cheek piece, and a really nice adjustable peep sight at the rear of the bolt. Weighing in at just about 10 lbs., it offers a great blend of portability and shootability; the weight is enough to absorb the recoil of the .416 Rigby or .450 Rigby, yet won't be a burden when tracking buffalo or elephant over the long hot miles. It isn't an entry-level rifle by any means, but it is a worthy investment, that will become a family heirloom.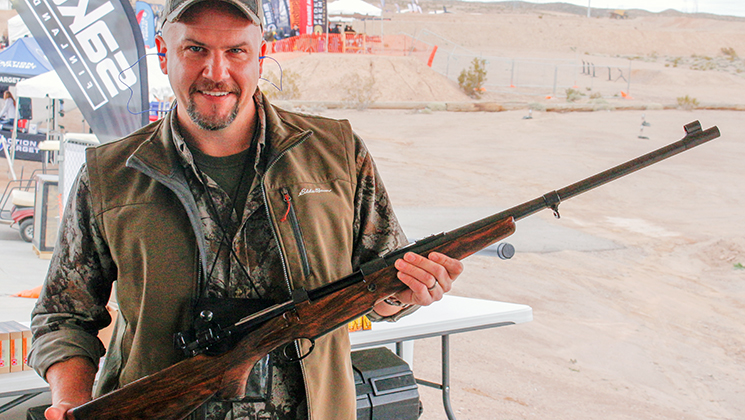 Winchester Model 70 150th Anniversary
While the 150th Anniversary of Winchester is centered about the Model 1866, no celebration would complete without a commemorative version of "The Rifleman's Rifle." Individually numbered 1 through 500 of 500 in gold lettering, the 150th Anniversary Model 70 has some premium quality walnut and a deep blue finish worthy of a collectable rifle. It's no great secret that the Model 70 is one of my all-time favorites, and this is an incredible incarnation. Chambered only in the classic .270 Winchester, this is one rifle collectors will grab quickly.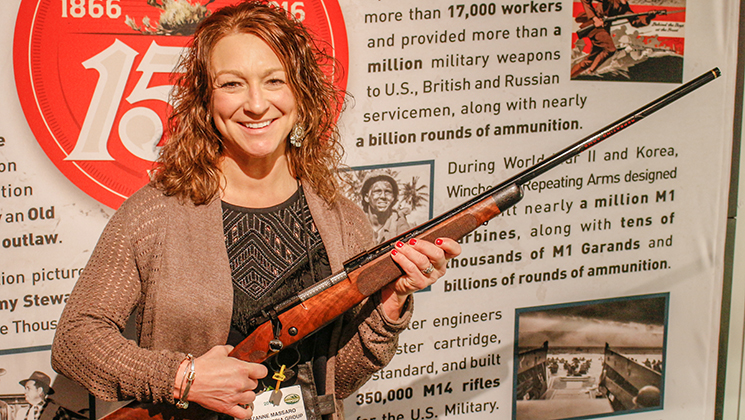 Legendary Arms Works The Professional SLP
Legendary Arms Works The Professional is a marriage of the Ed Brown 704 Action and Mark Bansner's famous hand-laid fiberglass stocks, with a Timney 503 trigger and Cerakoted metal. I've used this rifle on North American hunts, as well as in Africa, with great success. New for 2016, Legendary introduces The Professional SLP, with a short length of pull—reducing the standard length stock from a 13.5" LOP to a 12.5" LOP for shorter or more diminutive shooters. Unlike most companies that produce a scaled-down rifle, The Professional is available in short and long-action calibers, including the popular magnum calibers.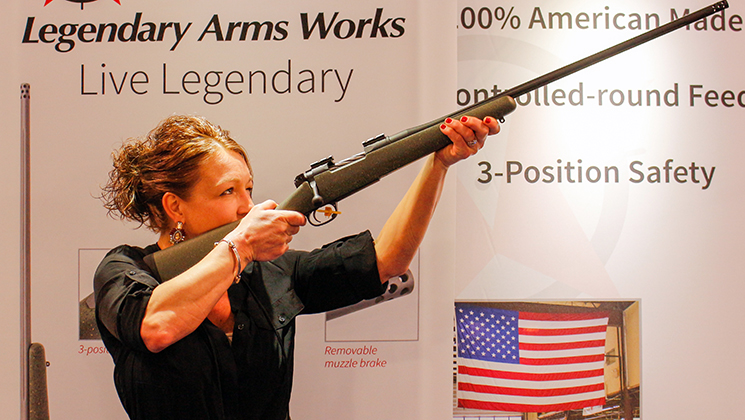 Montana Rifle Company Prairie Runner Rifle
My buddy Jeff Sipe was proud to show me the newest offering from Montana Rifle Company: The Prairie Runner Rifle. Featuring the famous Montana action, a Boyd's laminate thumbhole stock and a 24" barrel with the MRC Flats Brake, this little wonder should have prairie dogs sweating. Currently available in .22-250 Remington (with a 1:9 twist to stabilize the longer bullets—Hallelujah!), MRC plans to offer more of the common varmint calibers. I can't wait to use this little gem! Available in both left and right hand actions.