by
posted on August 5, 2014
Support NRA American Hunter
DONATE
If you've opened up any of the dozens of fall hunting catalogs that miraculously find their way into our mailboxes this time of year, then like us, you've probably salivated over the pages upon pages of new camo clothing but almost had a heart attack when you glanced at the prices.
Huntworth is a brand that understands not all of us can afford a $400 jacket. With an extensive line of hats, gloves and clothing designed with function, fit and style at the forefront, Huntworth apparel looks great and sports the top-end features you're looking for in a hunting garment. All at a price that'll leave room for ammo purchases. In fact, every item in the Huntworth clothing line can be purchased for less than $59.99. The company's patented family of Oak Tree camouflage patterns cover all your needs as a hunter: woods, wetlands, snow, and even blaze orange and pink.
So whether your goal is early-season whitetails, swamp ducks or simply to show your colors with pride around town, the fall line from Huntworth deserves your attention. What more could the American hunter want?
Here's a preview:
1. Life Style Soft Shell Jacket
This is a jacket I could see wearing on a daily basis. It's a super-soft, mid-weight jacket that sports a water-repellant, double-layer stretch polyester shell bonded to a warm fleece liner. It's not bulky, and it's perfect for fall outings. Red stitching accents Huntworth's exclusive Oak Tree EVO camo on the men's garment, while pink stitching—though subtle—is enough to set the ladies version apart without being garish. Solid green panels on the sleeves and sides create a sharp look. (MSRP $59.99)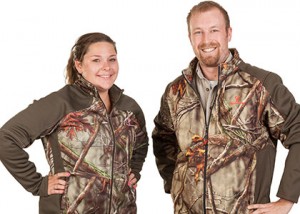 2. Performance Hoodie
Cut the cold with this 280-gram performance-fleece hoodie. Wear it as an extra layer during your hunt or as a cozy outer layer next to the campfire. Features include a kangaroo-style front pocket and double-lined hood. The men's hoodie has an extra zippered pocket on the sleeve. The ladies' ¼-zip hoodie is also available in Huntworth's Oak Tree Pink Camo. Hoodie weather is just around the corner. (MSRP $39.99)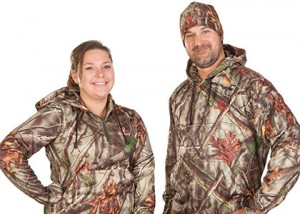 3. Light Weight ¼ Zip Long Sleeve Shirt
Made of a birds-eye mesh, this lightweight shirt is perfect for early-season whitetails or springtime gobblers. Features include tag-free collars and seams designed to reduce chaffing. The men's shirt is treated for scent control and has a zippered chest pocket. Ladies' versions are available in Oak Tree Evo and Oak Tree Pink Camo. (MSRP $24.99)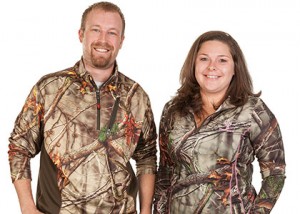 4. Mid-Weight Long Sleeve Shirt
Supple performance fleece and durable rip-stop material where you need it—on the chest, shoulders and elbows—make this ½-zip pullover a great shirt for the thick whitetail woods, and early season ducks and geese. Zippered pocket on the sleeve can house those extra shells you always seem to need for chasing down cripples. Honey-comb fleece on the collar is a nice touch for cooler days. (MSRP $39.99)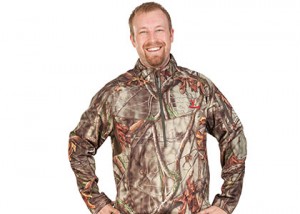 5. Gloves
Huntworth makes more gloves and hats than seemingly any other company in the industry. With such a variety in fit and function, you're bound to find a pair for your specific needs. If you are after a glove that'll have you gripping your gun like a wide receiver after a Hail-Mary, check out the super-tacky palm of the Stealth Shooters Glove (MSRP $29.99). If bone-chilling temperatures are your enemy, the Performance Fleece Hunting Glove (MSRP $24.99) lined with plush, long-pile fleece should be in your pack. If toughness and function is the name of the game, the Tri-Laminate Shooters Glove (MSRP $29.99) is windproof, water resistant and breathable with a soft fleece lining.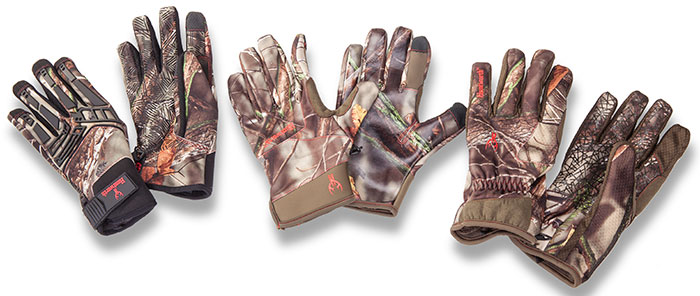 For more information, go to HuntworthGear.com.