by
posted on August 17, 2020
Support NRA American Hunter
DONATE
Many hunters dream of stalking the wild reaches of the American West; of hearing a bull elk scream his challenge to the dawn, witnessing a magnificent mule deer buck silhouetted against the sky, and glassing pronghorn antelope on the high-desert plains. It's a worthy dream, and if you're one who possesses it you should do your best to bring it to fruition.
However, hunting the public lands of the West is no longer a simple endeavor. Unless you're a wealthy person, rising costs and fierce competition for tags have, in many cases, relegated your chances to the turn of a lottery wheel. It's not good, and the prognosis for the future isn't pretty either. However, for the hunter with courage, resourcefulness and a bit of skill, opportunity still exists. Here's how to begin turning your dreams into reality: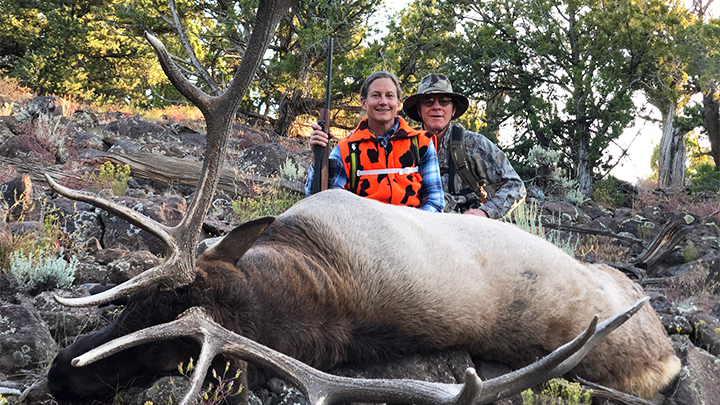 Lottery Tags and General Tags
The first thing to understand about hunting in most Western states is that the tags are divided into two basic types: lottery and general. The lottery tags must be applied for during a specific application period and are very prized (and very hard to draw). The general tags are often available over-the-counter (OTC), but in some states, such as Utah and Colorado, some or all of the general tags must be applied for during a specific application period as well. The key to developing a successful western hunting strategy is to weave both general and lottery tag hunts into the plan, thereby enabling you to go hunting and have great experiences, while at the same time developing your skills toward the time that you draw one of those prized lottery tags.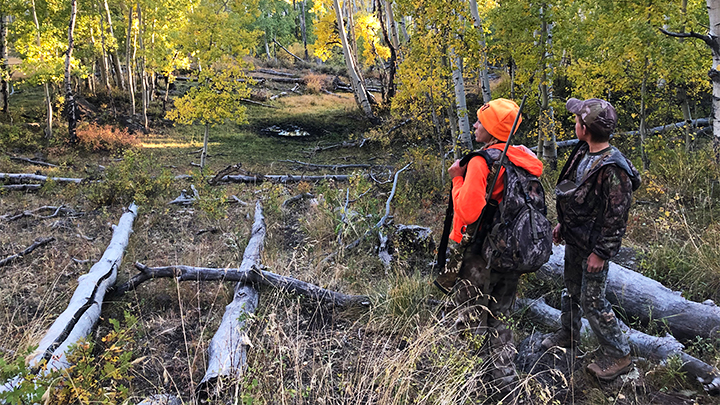 Trophy Hunting vs. Experience Hunting
Once you understand the tag situation it becomes obvious that, due to the lottery/general tag element, there are two types of experiences:
Lottery: If you draw a lottery tag, you can expect a great hunt for a big mature buck or bull. If you practice with your chosen weapon until you are very proficient, get yourself in really good physical condition and hunt hard, you have a very good chance of harvesting the buck or bull of your dreams. But the lottery system is not all roses. In most cases, your chances of drawing a tag are only one in several hundred, and in some cases one in many thousands. If you're strategic and persistent you'll probably draw one or more eventually, but it will entail a significant investment over the years.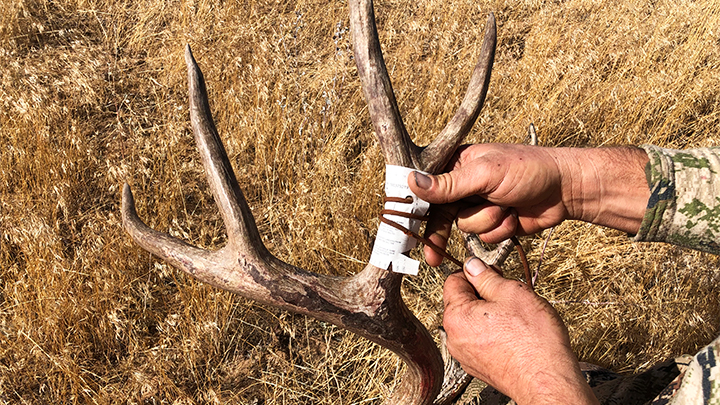 General: If you purchase or draw a general tag, you should expect a great experience hunting the West for an iconic species, but mature animals will be very scarce and hunting pressure very high. The beauty of these hunts is that you can actually go elk hunting or mule deer hunting. Sure, you probably won't kill a monster buck or bull, but if you're well-prepared and hunt hard, you'll likely have a chance to harvest a buck or bull. You'll get to watch the sun rise over the Rocky Mountains, smell the high-country pines under the afternoon sun and stalk along a crystal mountain stream. You'll harvest the experience, and with luck, some meat for the freezer and antlers for the memories. And there is always the chance, however small, that you'll get a big mature animal despite the odds. It happens every year.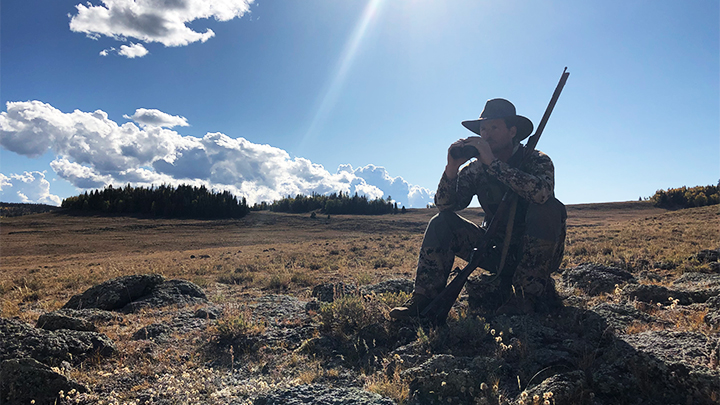 Multi-Year Strategy
If you only want to hunt the West once, your best plan is probably just to save your money, hire a reputable outfitter and have a good time. However, if you thirst for adventure and enjoy DIY hunting, you should adopt a multi-year strategy involving tag applications in a handful of Western states, and general-season hunts in those same states. Here's why:
Let's say you hunger to hunt elk and mule deer. Drawing a premium lottery tag for either will take you a double handful of years to draw, or more. Applying for multiple states will up your odds, though, so you put in for Utah, Colorado and Idaho. Most states require you to purchase a hunting license prior to submitting your application, which will range from $65 to $160 per state. Each species you apply for will cost an additional $5 to $25 per state. So let's say you're looking at roughly $500 to apply for deer and elk in three states each year. Get it done, every year, and keep your fingers crossed. If you want you can add applications in Nevada, Arizona, New Mexico, Wyoming and for pronghorn, coues deer and so on. Eventually you will probably draw the tag of a lifetime.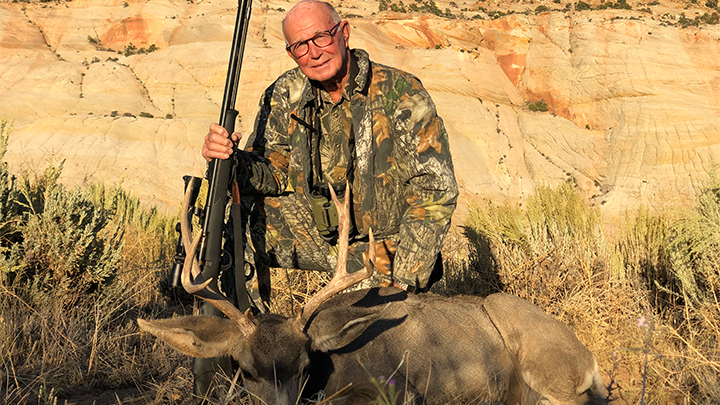 The second part of your strategy is to apply for or purchase general-season tags each year in those same states. You've already bought your hunting licenses, so that cost is covered. You can draw a second or third season deer tag in Colorado every year as a nonresident, so hunt there while you build the required two or three preference points to draw a good general deer tag in Utah. Meanwhile, purchase an OTC Idaho archery elk permit, and hunt in the same territory that you hope to draw a lottery rifle tag in someday. That way you'll know the area and be ready to hunt it effectively when that magic tag arrives in the mail. The same strategy is valid in Utah; you can hunt the rifle season with a general spike bull elk tag on the same unit where you hope to draw a trophy bull tag someday. Sure, it's only a spike, but who cares? It'll taste great, and you'll get to hunt awesome country and see huge bulls. It's rather ironic, but it's still a fun challenge to pass up a bunch of big bulls in search of the littlest bull on the mountain. But the real point is, you'll be learning the country and building skill as an elk hunter.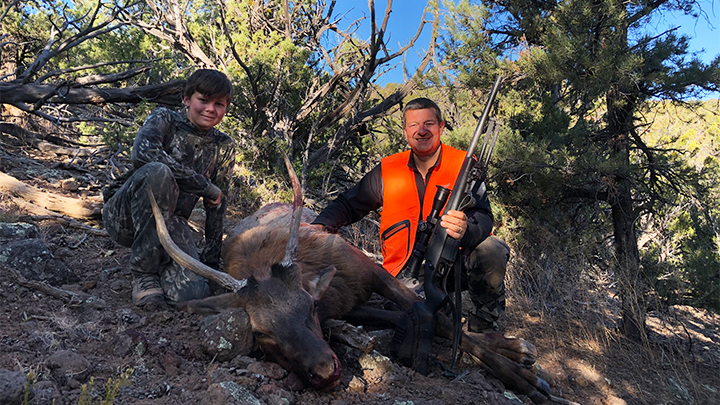 The beauty of this system is that your Western hunting adventures are only limited by the time you can spend afield and your imagination. It is entirely possible to hunt three or four states every fall for deer and/or elk. And if you do that, you'll likely learn to kill big, mature animals on general, public-land, OTC units long before you draw one of those coveted lottery tags.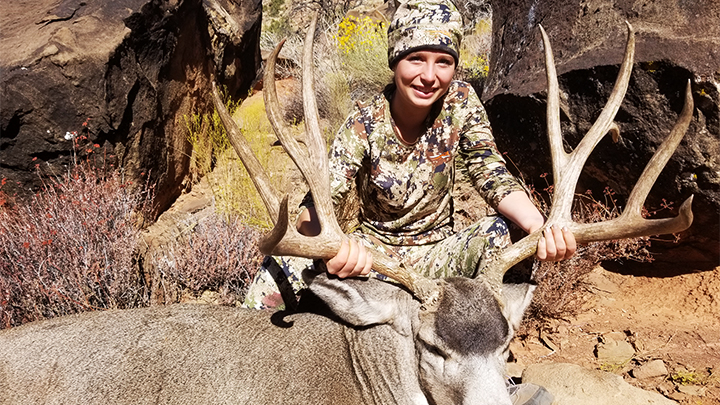 Good States
Here's a list of some of the best states for both general and lottery hunts. Giving a blow-by-blow breakdown of exactly what each state has to offer is beyond the scope of this article, but I'll try to mention a couple strong points of each. Beyond that it's up to you to do your research and decide what best fits your own strategy.
• Colorado: Great OTC elk hunting and arguably the finest mule deer hunting on earth. Very high hunter pressure on public lands. Some good pronghorn hunting as well, though much of the pronghorn habitat is private property.
• Utah: Offers fantastic trophy elk hunting on lottery tags. The odds of drawing one of those tags are incredibly low, but you have to try. Average to poor mule deer hunting on most general areas, though some great bucks are killed on general areas each year. Good OTC general "spike only" elk hunting.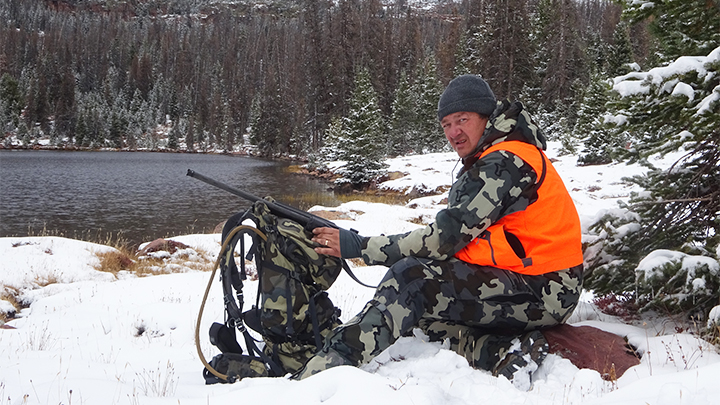 • Wyoming: Fantastic deer and elk hunting, but nonresidents must draw for everything and odds are not great. Wilderness areas are closed to nonresident hunters unless they have a guide. Arguably the best pronghorn hunting in the West.
• Idaho: Tons of pressure from other hunters is the first thing you will notice when hunting Idaho, but good hunting for mule deer, elk, black bear and wolves is available if you're willing and able to work for it. Some tags are available OTC, the rest via a point-free lottery system.
• New Mexico: Great elk and pronghorn hunting via lottery or landowner tags. Coues deer in southwestern regions. Public lands are limited.
• Nevada: Awesome elk and deer hunting, mostly available only by lottery. Good high-country, early-season archery mule deer opportunities.
• Arizona: Some of the best elk and mule deer hunting in the west, but very hard to draw a tag in the great areas. Good Coues deer hunting over most of the southern portion of the state. Archery mule deer tags available over the counter for certain areas.
• Montana: Great Western hunting for elk, mule deer, whitetail, pronghorn and more. Tags can be hard to draw, but not like Utah or Arizona. Public lands more limited than some states.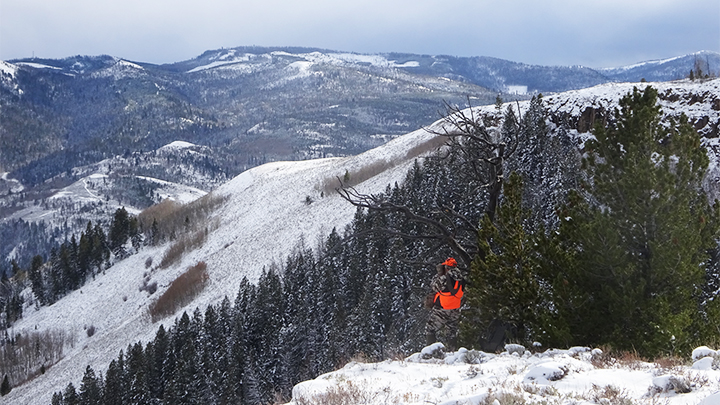 Conclusion
We apply for lottery tags because we must. We apply for and purchase general tags because we can, and therein lays the beauty of hunting our Western public lands. You and I have the right to buy our tags, shoulder our pack and rifle and sally forth into the wild territory of the West in search of adventure, meat and memories each year. God willing that right will remain, so let's do our part to keep public lands clean, protect our wildlife and conserve our rights. Play fair with other hunters, exercise good ethics and maybe someday I'll see you out there, stalking the same buck or bull that I am. You can have the first shot, unless he's very big and very old. In that case you'll have to beat me to it.
Want to read more from Aram von Benedikt? Check out the following articles:
• How to Prep for Elk Hunting: Physical Fitness, Mental Toughness, Shooting Skills and Shot Placement
• Hunting African Plains Game: How and Where to Place Your Shot
• Dream Hunt: How to Make an African Safari Come True
• Top 5 Backcountry Hunting Rifles
• Hunting Cartridges: Rising Starts of the New Millennium
• Tips and Tactics for DIY Hunting and Fishing in Hawaii
• Peccary Quest: Where and How to Hunt Javelina
• Tips and Tactics for Hunting Western Cottontails
• How to Convince Your Wife to Let You Buy as Many Guns as You Want
• Backcountry Survival Tips: How to Deal with Disaster
• DIY Backcountry Hunting Tactics and Gear
• How to Be an Ethical Long-Range Hunter
• Tips and Tactics for Hunting Coues Deer
• Essential Stalking and Still-Hunting Skills
• A Beginner's Guide to Traditional Bowhunting
• 6.5 Creedmoor Proven: How Does It Actually Perform on Big Game?
• How Hunting Rifles & Gear Have Evolved Over the Last 50 Years
• How to Sharpen a Knife
• How to Set Up Your Rifle and Scope for Long-Range Dialing
• 7 Common Predator Hunting Mistakes to Avoid
• 6 Tips for Hunting Public-Land Mule Deer
• 10 Tips for Bowhunting Elk
• Tips and Tactics for Bowhunting Mule Deer
• How Do You Build the Ultimate Western Big-Game Rifle?
• 10 Ways to Prep for Your Next Western Big-Game Hunt
• Tips and Tactics for Hunting Canyon-Country Gobblers
• 12 Tips for Shed Hunting the West