by
posted on February 6, 2020
Support NRA American Hunter
DONATE
Hunting abroad can be one of the most memorable experiences of your hunting career; with the excitement of travel can come the rigors of hauling your gear halfway around the world.
There are baggage handlers who can test the breaking point of the most durable gun case, and you may find your rifle hitching a ride in the back of a Land Cruiser, strapped to the side of an airplane or in a scabbard on horseback. While there are a wide selection of choices for any hunter, traveling abroad with a rifle can show you the weak points in any design, and there are some pitfalls you can avoid in the choice of a rifle for the road.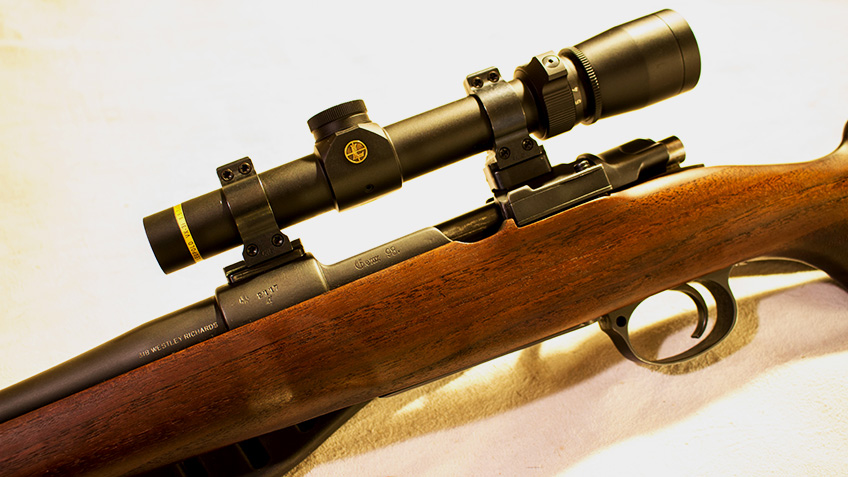 Being completely honest, I take all sorts of rifles abroad, including my most expensive guns. Being equally honest, each and every one of them show the tell-tale signs of travel, but I'm completely fine with that; I feel that rifles are meant to be used and I actually look upon each ding, scratch and patch of worn bluing as a fond memory of where I've been with that particular rifle and what I've done with it. But I also know many hunters who leave the figured walnut and rust-blued finish at home, and set up a simple yet rugged travel gun for those far-off destinations.
Looking at caliber choice, there are enough all-around cartridges in the power ranges required for almost any game animal, for which you could find ammunition. I like the oddballs and obsolete choices, but shooting a .30-06 Springfield, .300 Winchester Magnum or .375 H&H Magnum would greatly increase the odds of procuring ammunition in a pinch. Most hunting camps do what they can to have some ammunition on hand, but there have been many instances where I was forced to rely on what I'd brought along with no other option. While it may seem boring, I'd choose a rather common cartridge suitable for the game at hand at the farthest distance anticipated.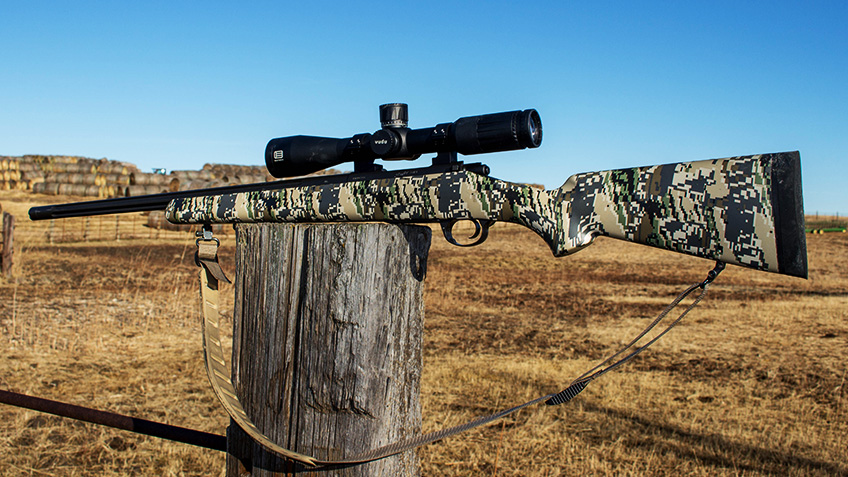 Modern rifle finishes are nearly impervious to the effects of the elements, and while my own hands are downright destructive to all the different finishes, Cerakote has proven to be a winner. I've used Cerakote-finished rifles from the brutal heat of late-season African safaris—with temps over 110-degrees—to coastal Alaska where the onshore winds bring not only moisture but salt, and they've stood up like a pro. I feel the same way about the walnut vs. synthetic stock debate. I have many walnut-stocked rifles which I enjoy carrying and hunting with, but for an indestructible gun, I'd surely look toward a rigid, lightweight fiberglass stock or even a laminate wood, should you prefer that feel. Mark Bansner makes a mean fiberglass stock, as does McMillan, Bell & Carlson and others. Boyds laminate stocks offer the feel of wood—which many prefer—with the rigidity and strength desired for a rifle for any conditions.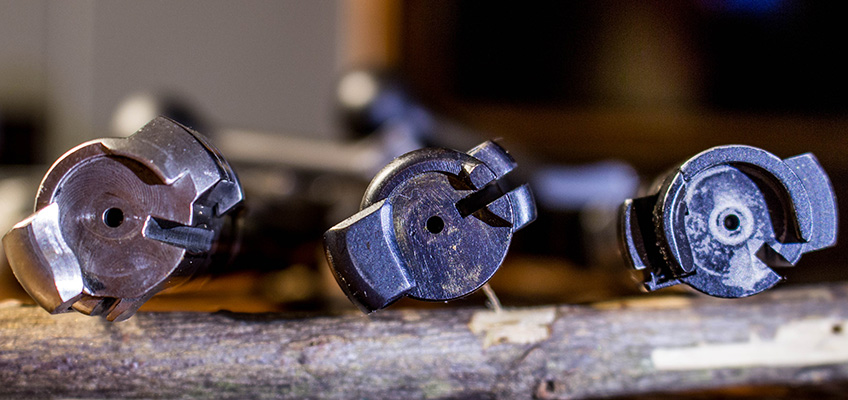 I feel the bolt-action rifle—especially the controlled round feed models—to be the most reliable available. The Mauser 98 and its clones such as the Ruger Model 77, CZ 550, Winchester Model 70, Kimber Model 84M and others have been rock-solid platforms for decades, and will continue to be so. I like them not only for their rugged designs, but the ease of disassembly and repair (firing pins and other minor fixes can often be performed in the field). The push-feed rifles have certainly been relied upon, and while they are affordable and plentiful, I've broken an extractor or two, and have a definite preference for the controlled round feed models. If you don't mind hunting with a single-shot rifle, the Ruger No. 1 makes a reliable choice, as it's as strong as you could ask for and has fewer moving parts to break at an inopportune moment.
Optics are another point to consider when building a rig to travel with; this rifle is no place for bargain optics. I want the toughest scope I can get, and I want it mounted in the most rugged ring/base combination available. I've become partial to Leupold optics and Talley rings, though there are other good choices available. Having toured the Leupold factory and witnessing the torture room—where scopes are abused to the point of failure—they have proven themselves as one of the most rugged designs on the market, and I feel confident saying that they have increased their lens quality considerably in the last five years.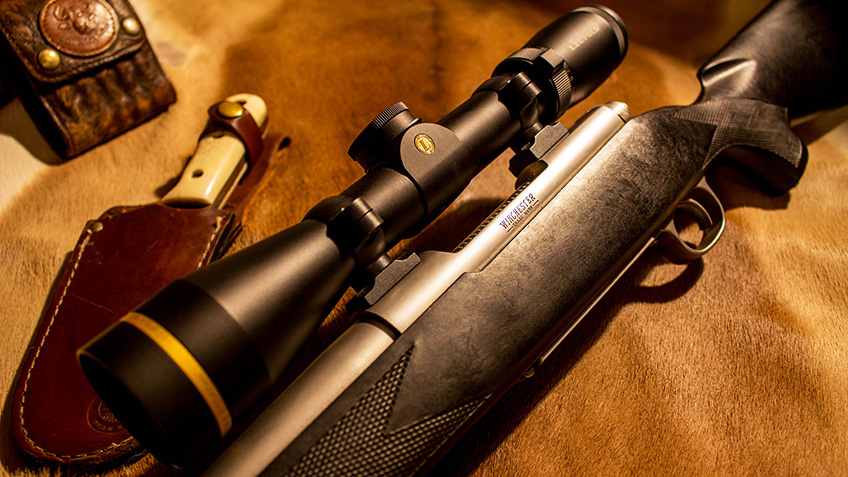 Talley rings and bases—especially the detachable models—are machined to very tight tolerances, and are so reliable you can forget they're even there. For a traveling rig, I like to keep two scopes, in Talley detachable rings, for the same rifle. Should I have a mishap and break the primary scope, I can simply switch to my backup with no worries and continue my hunt. Traveling and lesser-quality scope mounting systems do not get along.
I like my rifles to be as simple as possible, and that includes a lack of detachable magazines. I lose things easily and a lost magazine can turn a repeating rifle into a single shot quickly. If you insist on a detachable magazine, please bring a spare and carry it on you; I've played the 'let's-backtrack-through-the-bushveldt-looking-for-something' game, and it's not fun.
Some examples of my own favorite traveling rifles are a Winchester Model 70 Classic Stainless, with a synthetic stock, in .300 Winchester Magnum, topped with a Leupold VX-6HD 2x-12x-42mm; a Legendary Arms Works The Big Five rifle in .375 H&H Magnum, with a Weaver Grand Slam 2x-8x-40mm; and a Bansner & Co. .404 Jeffery, set up with a Leupold VX-5HD 1x-5x-24mm.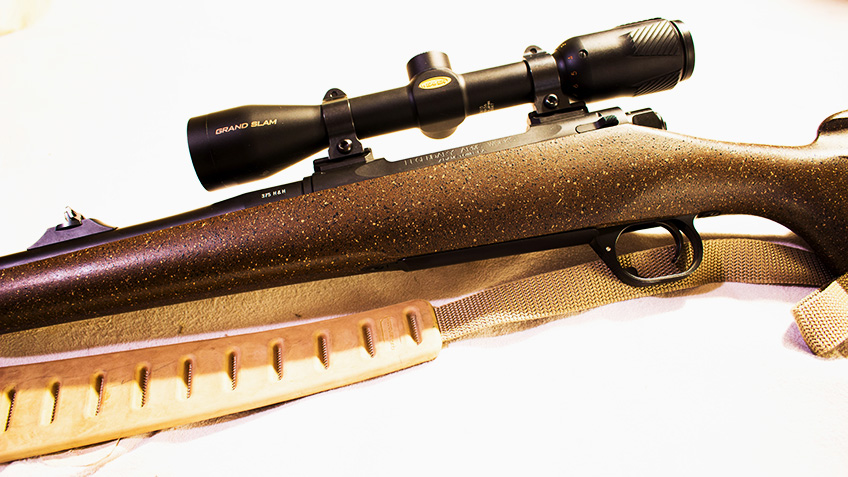 Though the caliber is certainly rare these days, my .318 Westley Richards—built by Hillbilly Rifles on a 1916 Gew. 98 Mauser action—falls in this category, as it is possibly the epitome of the rugged design. With a blind magazine, auxiliary iron sights and newly finished in a nearly impervious finish, the walnut stock may take a beating over the next few decades, but it is solid enough to take it. There are others I've used, like the Kimber Open Country, and some of the older InterArms Mark X and FN Mauser action rifles, which have worked well.
Many different rifles can be made to work in a pinch, but if you're planning to do some serious traveling, keep these points in mind while making your choice, and you'll have a lifetime of successful hunts.