Support NRA American Hunter
DONATE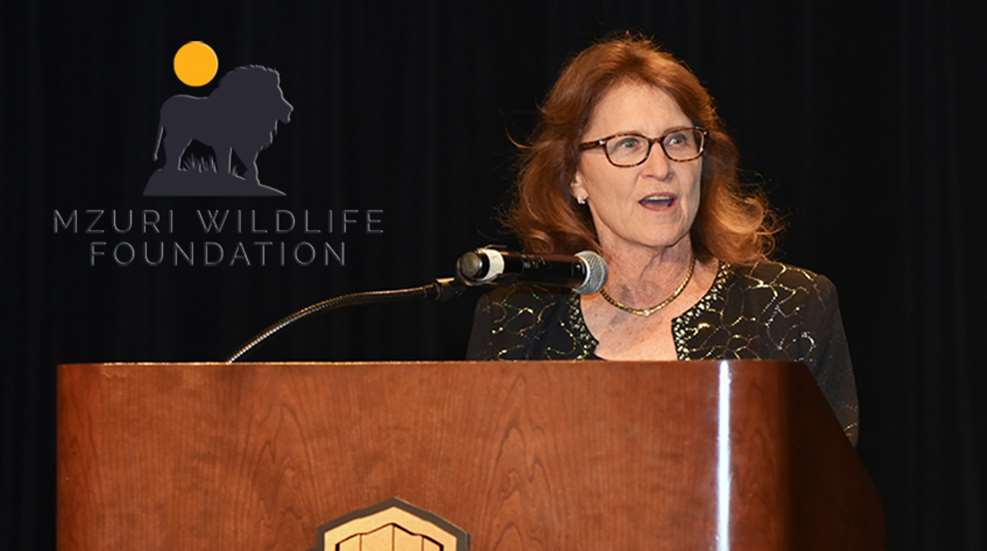 "Do what you can, with what you have, where you are."
—26th U.S. President Theodore Roosevelt—the "conservationist president" (1858-1919)
Who wouldn't enjoy attending a festive social event connecting like-minded individuals for a good cause? That was the spirit as I joined 200 of my closest friends at the Mzuri Wildlife Foundation's (MWF) 50th Anniversary Gala at the Blackhawk Museum in Danville, Calif., on Mar. 30. Amid the glamour, fun and fellowship, center stage was the fact we were there to raise money to support the MWF's mission: to promote hunting, wildlife conservation and the shooting sports as integral facets of American history and freedom.
"The Big Event" gala kicked off as MWF President and past NRA president Sandy Froman welcomed the crowd, acknowledging the MWF's 50-year track record of worldwide conservation and firearm education success. "While we are justly proud of the distinguished history of this 50-year-old organization, we cannot and are not content to rest on the past," said Froman. "We have a great deal of work to do if we are to keep the great tradition of hunting alive for future generations. Thanks to our dedicated volunteers and friends who donate their talent, time and their own money to endow the Mzuri Wildlife Foundation, it will be able to continue investing in projects and nonprofit organizations whose missions include wildlife conservation and shooting sports education."
No wonder there were so many familiar NRA faces in the crowd, I thought, as I scanned the room, starting with Froman, who had forged relationships with the MWF during her NRA presidency in the mid-2000s. Right in step with the NRA's efforts to foster hunting, wildlife conservation and the shooting sports, the MWF was established in 1969 by the Mzuri Safari Club, a group of hunters who joined together in 1958 to promote sportsmanship and share their hunting experiences. Realizing their collective contributions could make a real difference for wildlife, members created and endowed the Mzuri Safari Foundation, which ultimately became the MWF. Telling in terms of the MWF's agenda, rather than have salaried employees—ensuring the greatest possible funds went toward helping wildlife with a primary focus on the United States and Africa—it created an advisory board of volunteer wildlife experts who recommended action on proposals for MWF grants.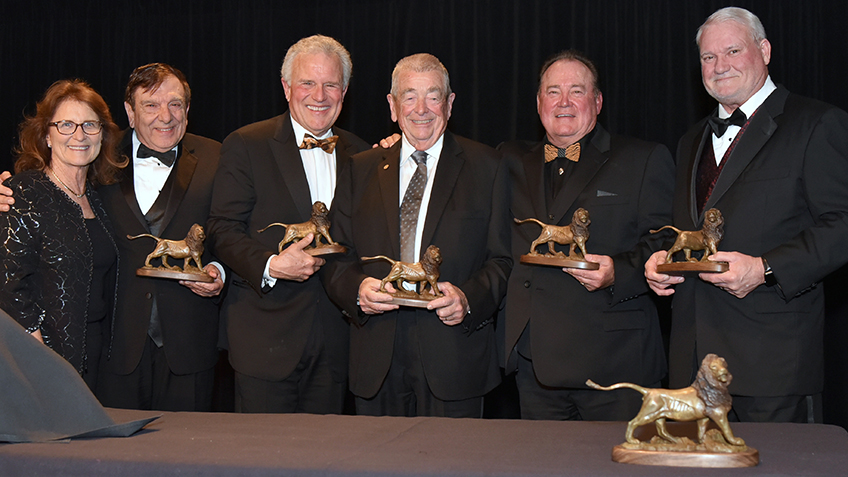 By 2015, the MWF had grown to the point it needed a formal executive director. Enter the perfect fit: avid hunter, shooter and longtime friend and MWF supporter Dave Bundesen, whose vast fundraising experience includes nearly 20 years with the NRA where he earned multiple grassroots and major-gifts fundraising achievement awards, propelled by his sheer commitment to the Second Amendment and our outdoor heritage.

"It is an honor to work with an organization that fits so perfectly with my personal values and history," said Bundesen, who wore many hats that evening, including serving as a live-auction spotter and making sure everyone's needs were met. In securing the MWF's mission, he continues to spearhead the MWF's fundraising success, quietly working for the common good.               

The result of such dedication on the part of MWF members across the board? Fifty years later, the organization has allocated nearly $5 million in grants to assist worldwide wildlife conservation—nearly $200,000 of which has gone to support The NRA Foundation (NRAF) and, in turn, NRA youth and women's hunting and shooting programs, since the NRAF's inception in 1990.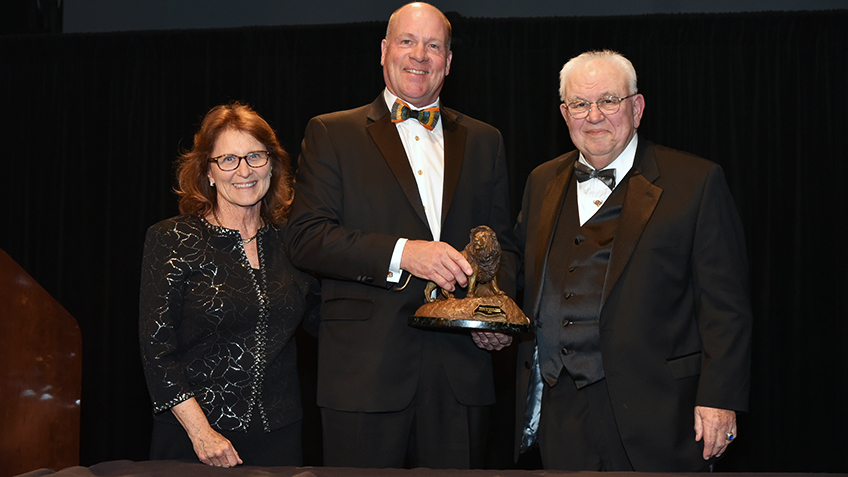 A special highlight of the evening was the presentation of the Steven E. Nelson Sportsman of the Year Award to Scott E. Bohannon. An MWF trustee, Bohannon was a fitting recipient based on his passion for hunting, fishing and supporting the intimate connection between regulated hunting, hunting and hunters' rights. The award recognizes MWF members who remain dedicated to the MWF's mission and is named for MWF Past President Steven E. Nelson, who until his untimely passing in 1997 had shared much of his good fortune with the organization to foster its mission. Nelson was dearly missed as Froman asked the five MWF past presidents in attendance to come to the podium and be recognized.
Every Dollar Makes a Difference               
U.S. President Theodore Roosevelt certainly was spot-on when he said, "There can be no greater issue than that of conservation in this country." A century later, Roosevelt would proud that working for the good of the group remains a hallmark of hunter-conservationists. As attendees embraced the cause, I witnessed vital program funds being raised by MWF members through the live and silent auctions.
Worth noting, while many had the philanthropic means to make a difference on a grand scale compared to my husband and me, every dollar counted. While we pledged to pay $100 for the MWF's Water for Wildlife program, providing water to wildlife in 12 western states, for example, it was great that another person at our table pledged $2,500 for the Victoria Falls Wildlife Trust dedicated to teaching local African populations the value of wildlife and wildlife conservation. But we made up for it when my husband bid on a darted rhino hunt for me. When auctioneer Renee Jones announced the proceeds were going straight to the MWF's anti-poaching fund in Africa, it meant something big to us. Not to mention that I could get an incredible story including firsthand accounts from anti-poaching patrols on the front lines of the global war on poaching. As bidding ensued, I imagined the excitement of tracking and darting the rhino and then enjoying a good 20 minutes examining the sleeping giant and its prestigious horn before it came to—at which point I might wish we'd bid on the sterling-silver chainmaille necklace Froman created for the silent auction instead. We paid a fair amount for the hunt by our standards but were proud to support a personal cause. Of course, I waited a few minutes before I admitted to my tablemates that I never read the fine print. We also must pay the cost of the dart and for a local veterinarian to tag along to ensure all goes as planned for the rhino. Oh, and did I mention there is a chopper fee?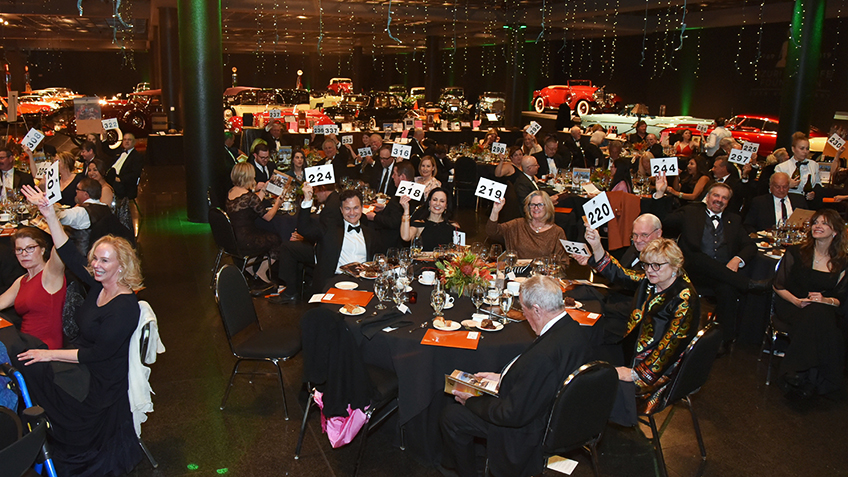 Like me, gala attendees may have come with a budget, but they clearly left wiggle room for that moment of inspiration. I wondered if William Shakespeare could have foreseen of the MWF when he said, "One touch of nature makes the whole world kin," as the spirit of hunters' friendly fellowship provides lasting benefits.

A testament to hunters' true colors, while some non-hunters have been under the impression hunters desire only to support projects that ensure the ability to hunt, this is not true, as the types of programs and projects the MWF supports attest. Whether a project goal is to eradicate non-indigenous plants or stop poaching, MWF funds go toward conserving resources. We all-American hunters understand that healthy habitat supports flora and fauna, and that once habitat is lost, it is often lost forever.
As for the host facility, the Blackhawk Museum in Danville, Calif., was considered a draw all on its own for its noted collection of rare, classic automobiles in pristine condition. Since opening in 1988, it has displayed unique automobiles and featured a variety of exhibits showcasing art, culture, technology and history. The museum is open Wednesdays through Sundays from 10 a.m. to 5 p.m. The MWF is pleased to report that the MWF gala will return to the Blackhawk Museum next year on Mar. 21, 2020. For more information, click here.
MWF: Making Missions Possible
Founded in 1969, the Mzuri Wildlife Foundation (MWF) has worked for a half century to secure the viability of wild game animals and their habitats. Pronounced "umm-zuree," Mzuri fittingly is the Swahili word for "good."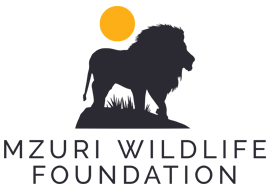 To date it has raised $5 million for grassroots wildlife conservation, hunting and shooting sports programs worldwide, focusing on grassroots projects where local dedication to a conservation cause can be strengthened through MWF dollars. In addition to providing grants to The NRA Foundation, efforts have included: partnering with groups to purchase a helicopter for game officials in Zambia to assist anti-poaching efforts; funding raptor research through the Raptor Research Foundation in South Dakota; helping to increase range land for Tule elk in California; contributing to the effort to stop poaching in Tanzania's Serengeti National Park; working with the Houston-based Friedkin Foundation in Tanzania to foster local understanding of the value of preserving remaining wildlife habitat; and continuous support of CalTIP, California's anti-poaching network in partnership with the California Department of Fish and Wildlife.

Since its inception, the MWF has brought together leaders and advisors from all walks of life, including representatives from show business, politics and the professional hunting and conservation community. Past supporters include the late multi-media star Bing Crosby, TV host Marlin Perkins of Mutual of Omaha's "Wild Kingdom," astronaut Wally Schirra and U.S. presidents Ronald Reagan and Gerald Ford.

The Mzuri Wildlife Foundation is a nonprofit, tax-exempt public foundation qualified under Internal Revenue Service Code 501(c)(3), which means all contributions to it are tax deductible. For more information on the MWF's mission or on applying for grants to support hunting, wildlife conservation and the shooting sports, visit mzuri.org.